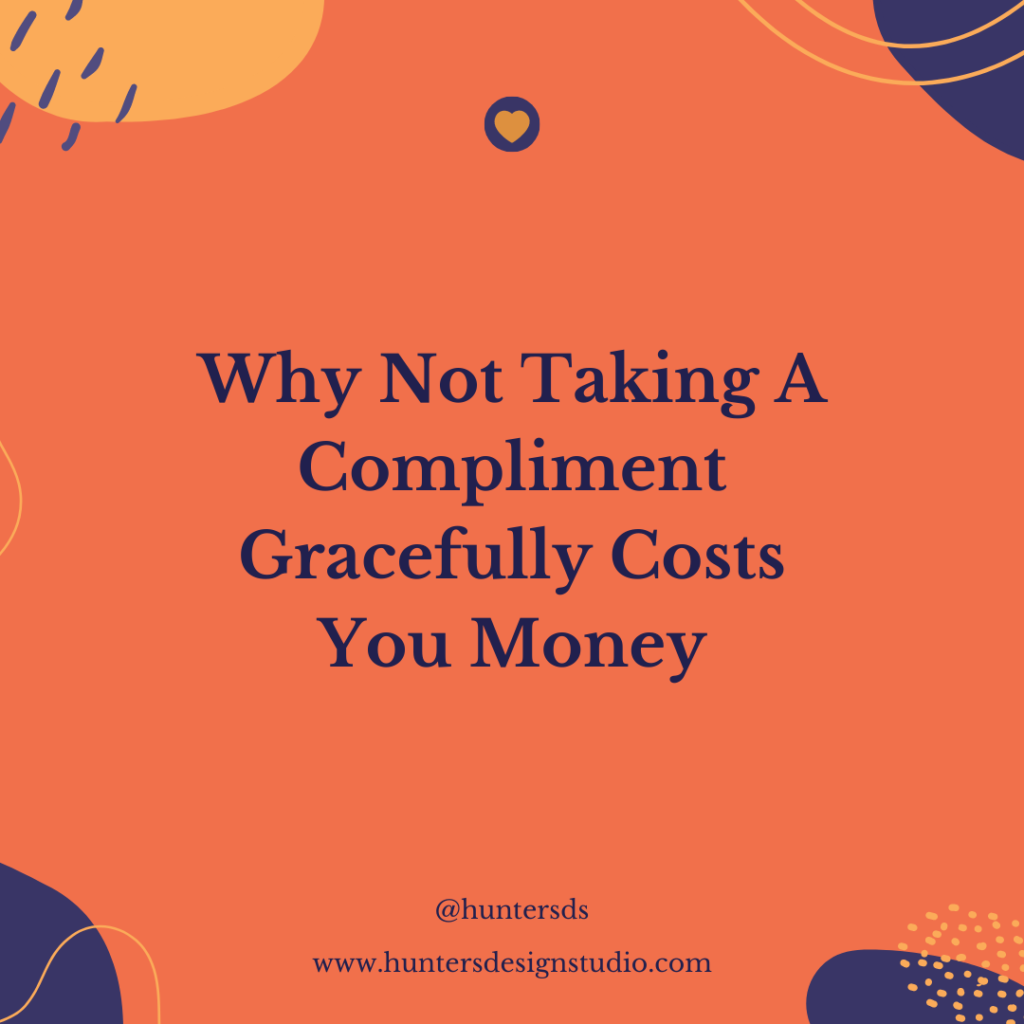 Why not taking a compliment gracefully costs you money
Interested in hearing this post as audio?  You can do so here!
How many times have you heard a woman counter a compliment with something that deflates the kind words?
In the craft industry, this means if you tell a woman her work is wonderful, you'll be presented with an extensive list of all the perceived flaws to behold:
"There's a spot here where I wobbled a few stitches"
"I ran out of the purple fabric here"
"My points don't match here"
Essentially: "Here's where I need to be more accurate, more PERFECT"
Someone just told you your art is great, and you come back with a version of

"No, it's not"
Downplaying our talents, our accomplishments, and ourselves is all wrapped up in women being taught not to take up space. But this isn't just another version of women being cultured to dim their shine.
This is also economics:
How will we command a good price for our work when we tell people how substandard it is?
Women and their work are already underpaid. And if we keep pointing out all the places we fail to be PERFECT, we're never going to close that wage gap.
The next time someone compliments you or your work, try this:
"Thank you!"
"I worked hard to make that bit perfect"
"I'm really proud of this"
"I won a ribbon for this!"
BOTTOM LINE:

Stop being afraid to shine
The more space we take up, the more we'll get used to doing it.
And we'll get used to seeing more women taking up space so it'll become more common to us (and others), and we'll stop thinking it's weird or wrong (because it's NOT).
And we'll stop giving people a reason to underpay us.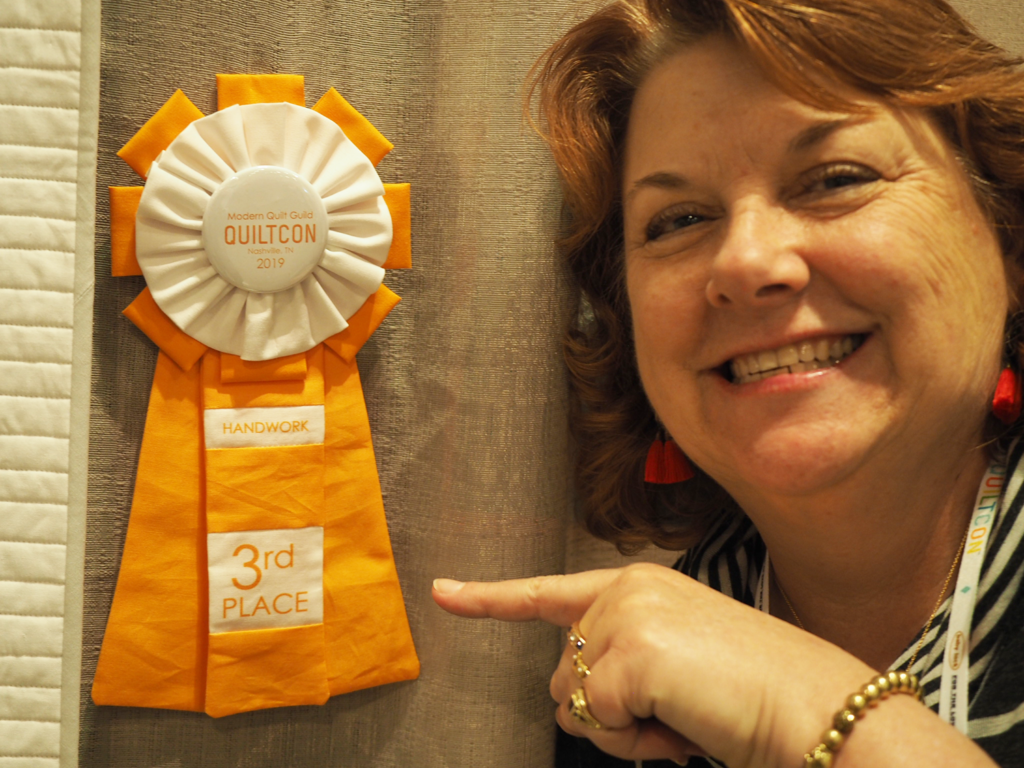 Me and my 3rd Place Ribbon at QuiltCon 2019! And it's ORANGE!