I love to talk about art, and teach people how to make it. To hire me to give a lecture or workshop, please get in touch or fill out the form below, and we'll make it happen. I'm happy to work with you via ZOOM on an ongoing basis, and my team is happy to run the technology for you for workshops and lectures. 
My goal is to make it fun to make more quilts. I'm a fun and relaxed speaker, and a helpful and encouraging teacher! I'm proud to be part of the longstanding tradition of hands-on teaching of the needle arts.
FYI, I live in Portland, Oregon in the US West Coast timezone. I'm happy to accommodate different time zones for international guilds.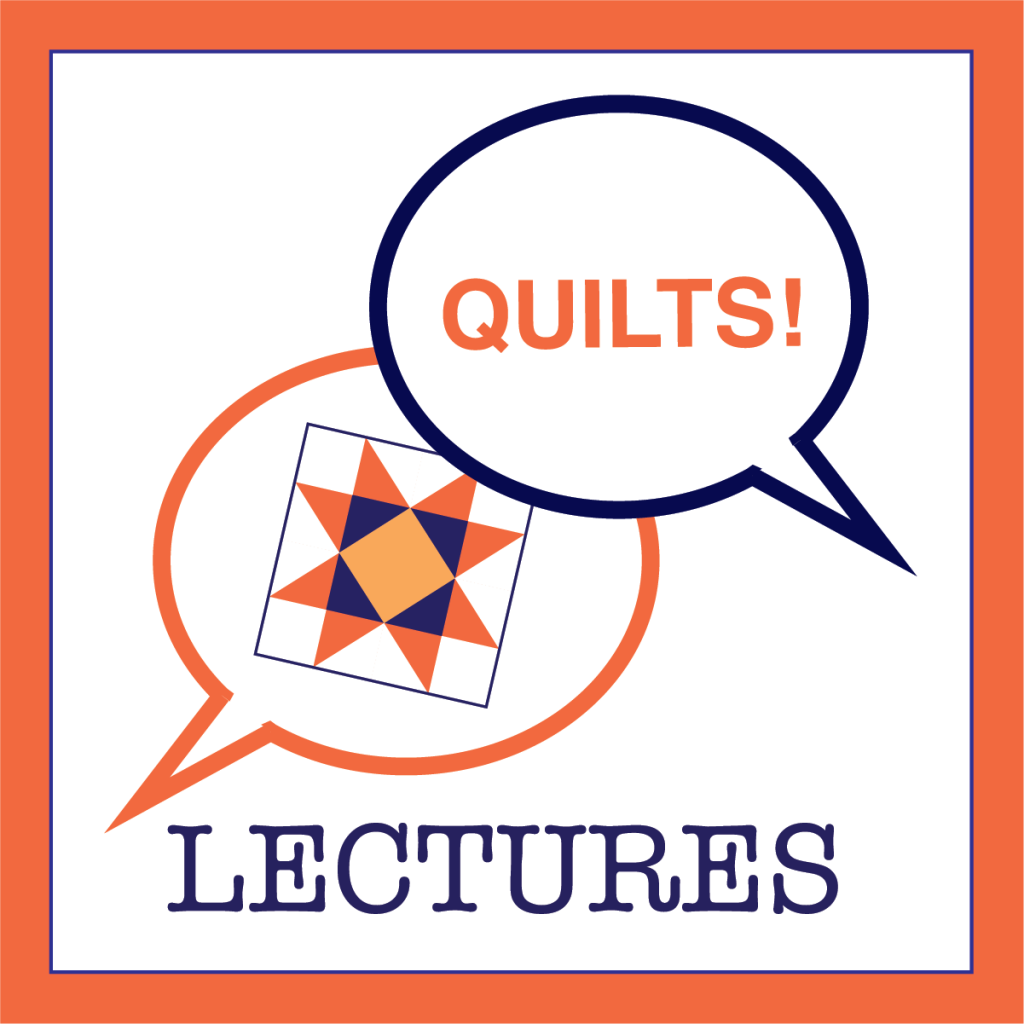 Classes/Workshops for individuals
I have on-demand classes for you to take at your own pace, and I also teach classes LIVE via ZOOM! The live classes are small and intimate, and enable me to really help each student achieve their project. Go here for INDIVIDUAL class info.
LECTURES and WORKSHOPS for GUILDS
Studio Tour and How to Set Up Your Space Ergonomically
This is a great live ZOOM lecture with open Q&A where I show you all the nooks and crannies of my studio (and all my creative storage solutions), and discuss how my studio fits my body, my habits, and my process. We talk about the ergonomics of setting up your space so you can continue to enjoy quilting while keeping your body healthy!
The Creative Process
This lecture is about where to find inspiration and how to put it into action, with live Q&A session! I show you the development of an idea from inspiration to quilt pattern, and all the steps in between. This is great lecture for encouraging people to discover and enjoy their own creative process. (ZOOM)
QUILT TALK®: The History of Word Quilts
A live lecture/slideshow/trunk show of the history of quilts with words on them from the early 1800's to present day protest art – with live Q&A session! (ZOOM)
Workshops for GUILDS
I can teach a workshop for any of my patterns, or any of the projects from my book, Quilt Talk®. I'm happy to have a conversation with you to find the best workshop fit for the interests and abilities of your group. Most patterns can be taught in a 6-hour session. A pattern or book discount is provided as part of the workshop fee! Five Stars, Big Star Braid, and the Chunky Wee Bag are very popular workshops
WHAT'S YOUR WORD: What's your Word of the Year? In this workshop, we learn how to create a design around a word. We cover design choices like size, color, and lettering styles. A foundation paper-piecing demo is included for those that choose FPP as their method of construction. A discount on my book, Quilt Talk® is included (book not required for the workshop).
Pricing for GUILDS
Lectures: $450 for a one hour lecture (happy to do extra Q&A) for one guild (get in touch for pricing if the event is being shared by other guilds). This price is good for 2022 bookings.
I'm always happy to do a live ZOOM lecture and can accommodate most timezones! Virtual lectures are not discounted because the content is identical to live lectures (and your guild benefits from paying no travel expenses!) A discount code to my shop is provided to all attendees for ZOOM lectures.
Workshops: $900 for up to 20 students for a private/guild workshop of 6 hours. I can also take care of the enrollment for guild members from my site. For guilds, a discount on patterns or my book is provided as part of the workshop fee. This price is good for 2022 bookings.
Let's start the conversation! Fill out the form below.