One of the cool things about moving to Portland is that there's a huge entrepreneurial community here. Within days of unloading the moving truck in 2013, I found myself at a holiday party with local followers of Chris Guillebeau, the author of the $100 Startup and The Art of Non-Conformity, and the force behind the World Domination Summit, a yearly conference in Portland for movers and shakers.
I met some dynamic entrepreneurs at that party, and they quickly became half of my new circle of friends, with the other half coming from plugging into the vibrant quilting community here!
Last year, Chris put a call out to talk with people who had made the transition from one life to another, and I responded. We had a great Skype chat, and he asked me all sorts of questions about my former corporate IT career, my going back to school for Art, and my current incarnation as a pattern designer in the quilting industry.
That chat turned into a case study in his latest book, Born for This. It's a useful read, especially if you are looking to change careers. In the world of entrepreneurship, it's easy to find books that tell you to just pick a passion and leap, but this one is different. It leads you through looking pragmatically at your existing skills and passions, and shows you how to leverage those going forward. It doesn't lose sight of the fact that you need to earn money while you develop your next thing, and talks about the value of the side hustle while you are transitioning. I love that the advice is practical and grounded, and not filled with airy unicorn dreams and glitter!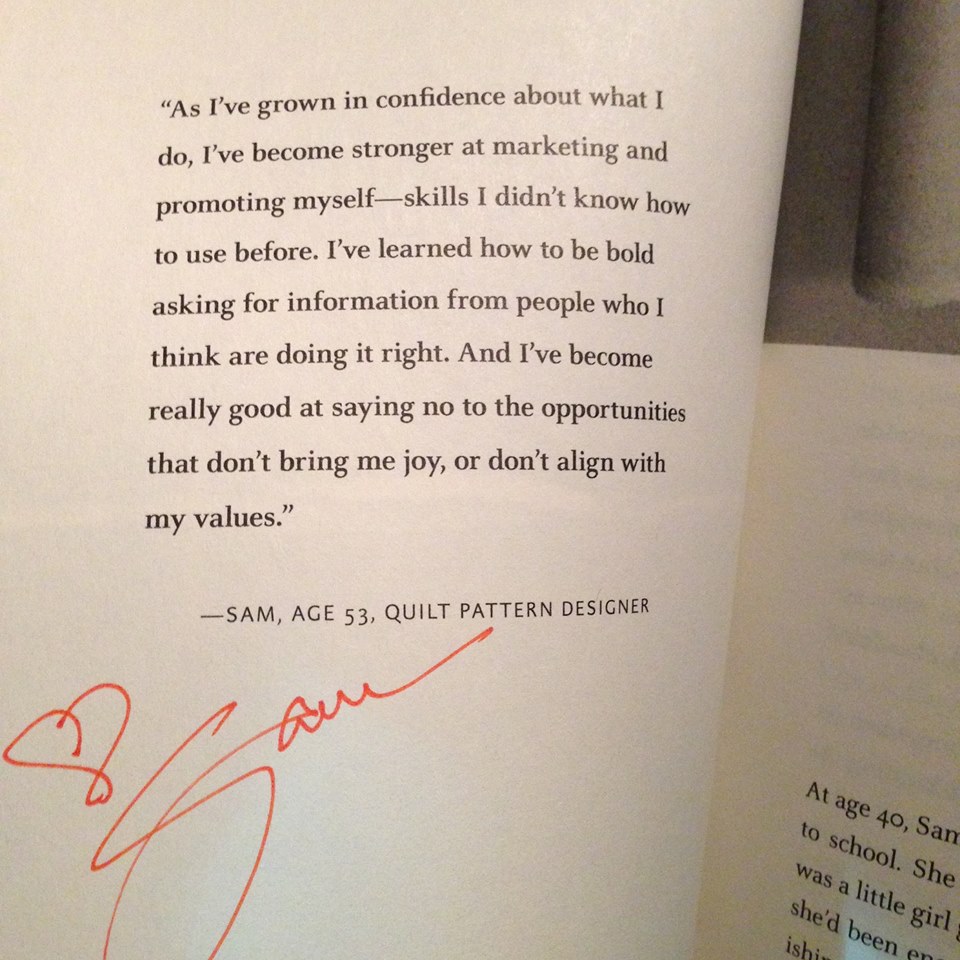 Chris is very intuitive and perceptive in his ability to tease out the the important threads of a story. During that chat, he was the first to point out to me that I use my favorite skills from my corporate days in my current entrepreneurial endeavors. It was a Steve Jobs-style "connect the dots looking backwards" moment that was very profound for me.
** All links are non-affiliate!