Welcome to my studio!
When Cheryl Sleboda asked me to join the Spring Cleaning hop again, her timing was perfect. I'm in the middle of #SewingAtTheSpeedOfSam for Spring Quilt Market, and she caught me on a very messy day. So I took a few pix for my before shots!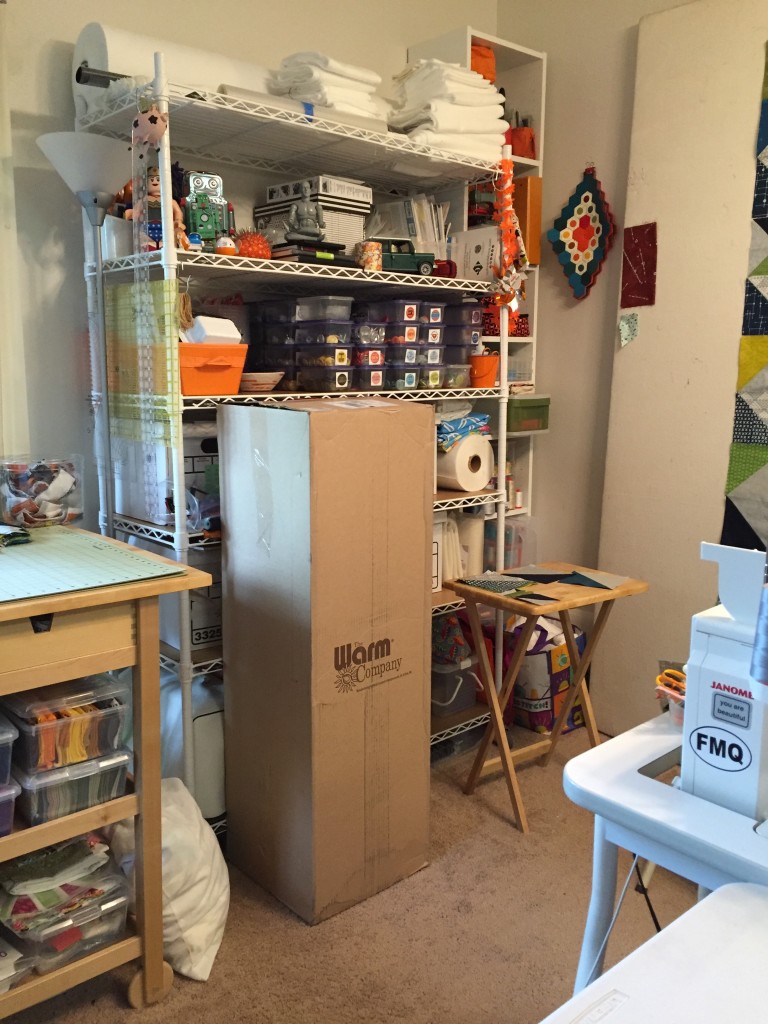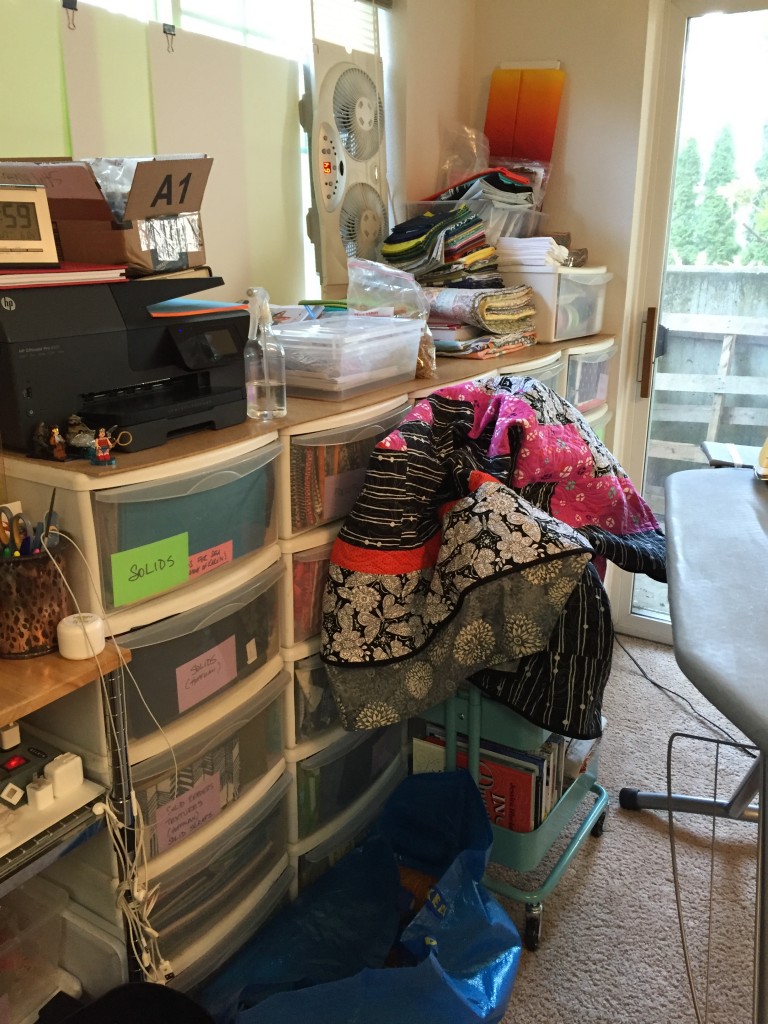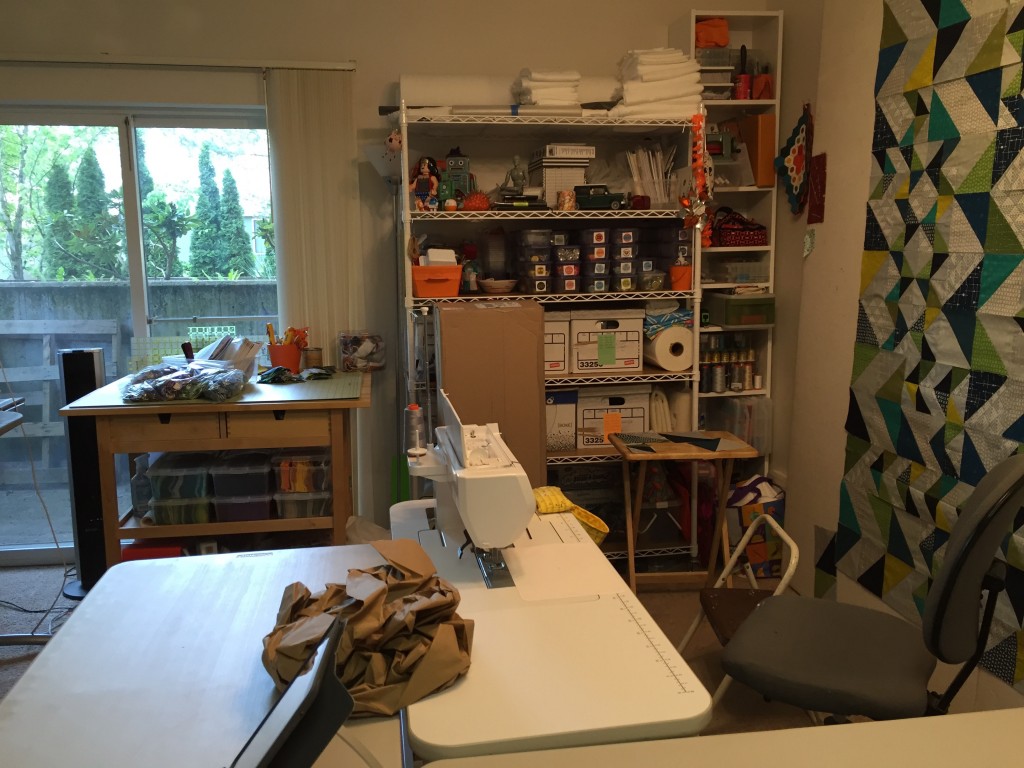 I was in the middle of too many things at once… working on a new quilt on the design wall, another getting bound and sleeved, materials coming in (that big box is a bolt of Warm 'n' White batting), and packaging orders to go out. This is NOT a level of chaos that makes me happy!
As I wrote last year, I tend to be a pretty tidy person as it helps me stay creative.
One of the things that was bothering me (as usual) were stacks of fabrics that weren't put away. I don't mind them being out when I'm working, but once the project is done the decks need to clear. This time, rather than just shoving things into drawers, I took the time to really organize the colors in the most offending drawers: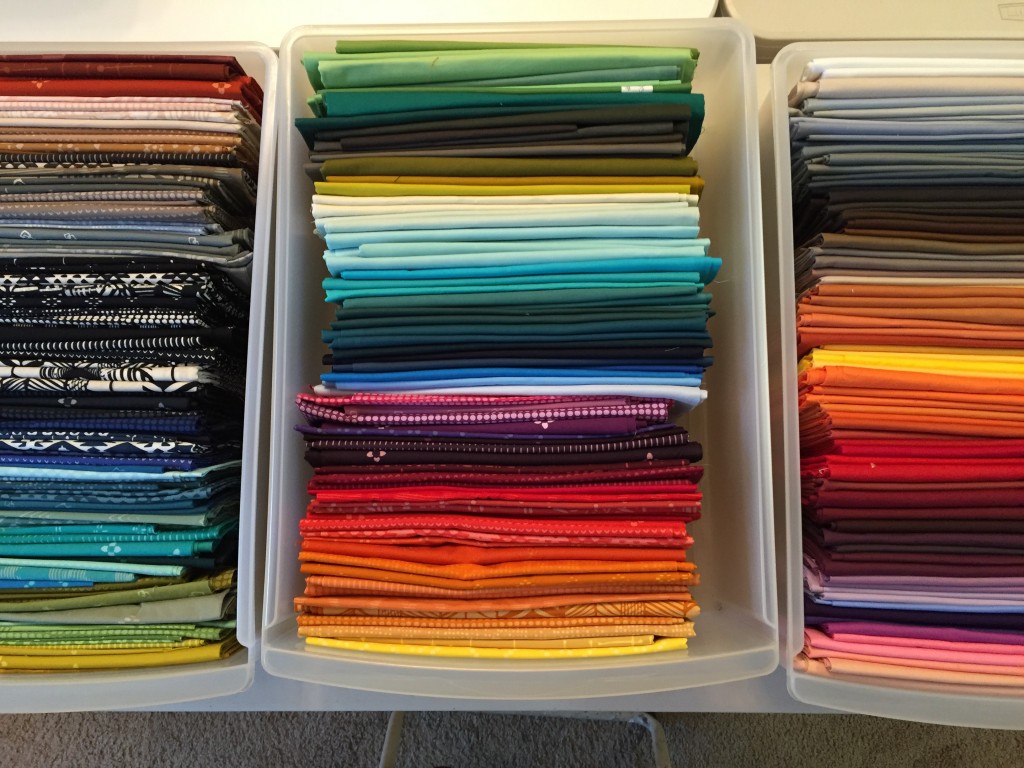 Not only does this make me happy, I love how inspiring it is to see runs of color together… I'm already mulling new ideas from looking at these!
Since last year, I've acquired a couple more storage pieces from Ikea to make things a little easier around here. The first was a trusty Billy Bookcase. It squeezed into the corner of my studio, which used to be full of boxes of art materials I'm not currently using. I put them into my patio storage shed, and then shifted a few things onto the new shelves. In case you didn't know this, Ikea now sells extra shelves for the Billy so that you can really customize the space. They also sell an extender for the top of the book case so you can squeak out another vertical foot if you need it. I used both the extra shelves and the extender on this one: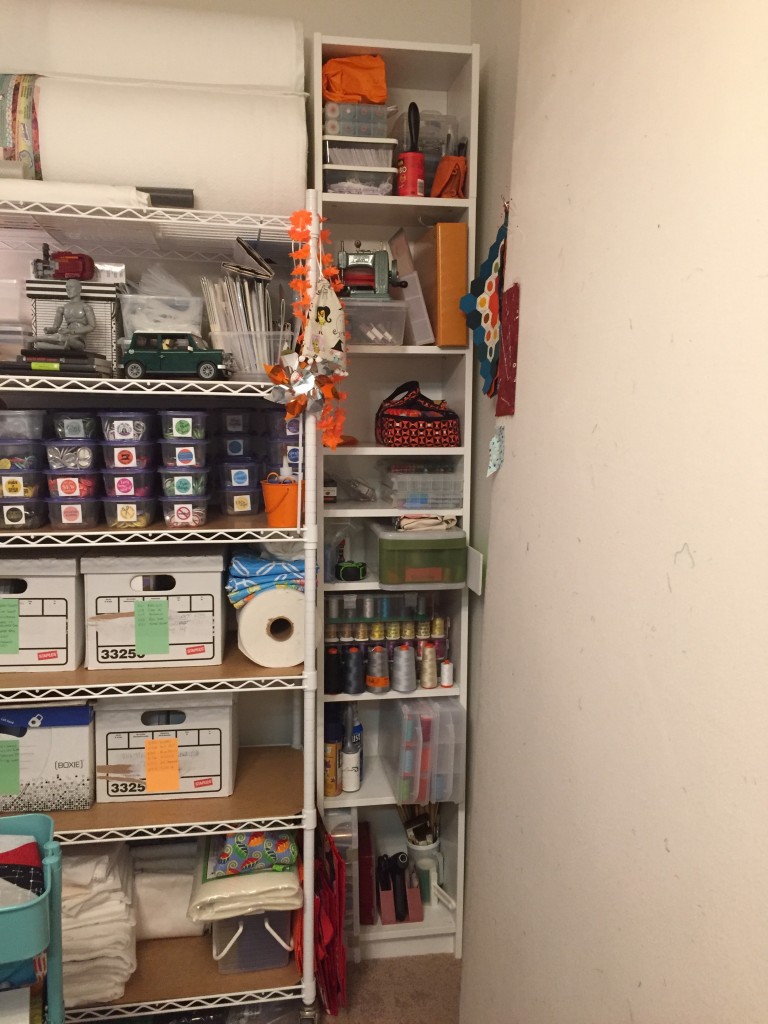 The second thing I bought was the ever-so-trendy Raskog Cart. I've been eyeing these, and had been plotting a reason to own one for a while. I filled it with materials related to handwork and embroidery, and it's so great to be able to roll it next to the chair I sit in to bind or stitch, then roll it away when I'm done. I LOVE the retro turquoise color!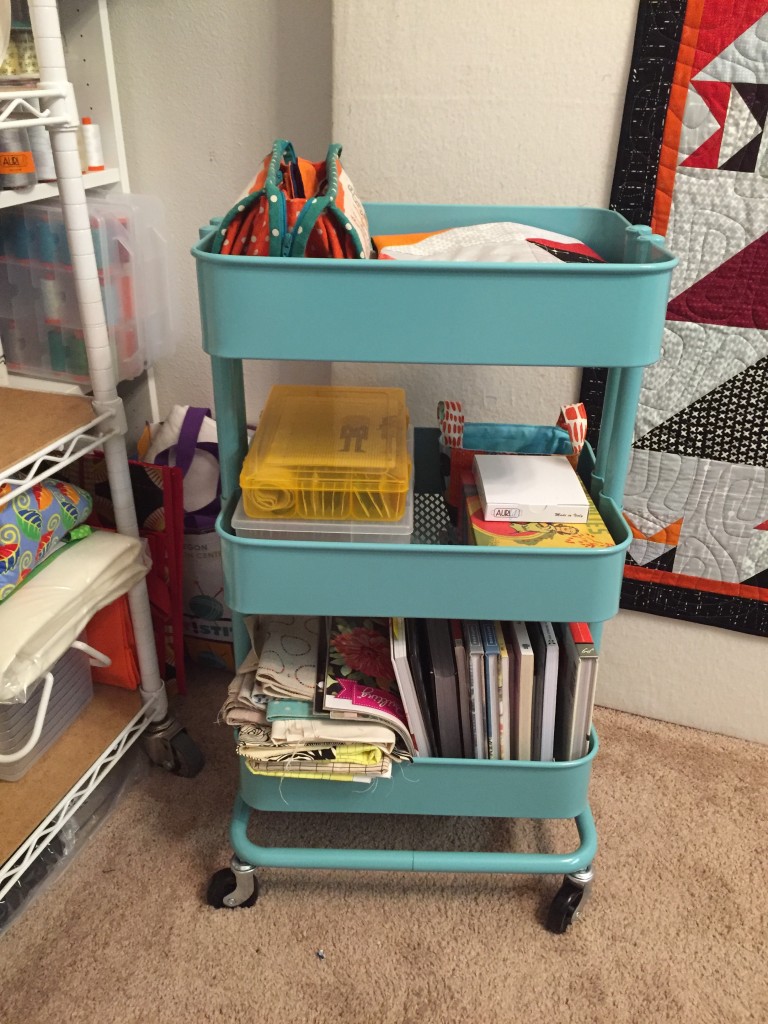 Here's a pano of the tidy space – aahhhh… that feels better!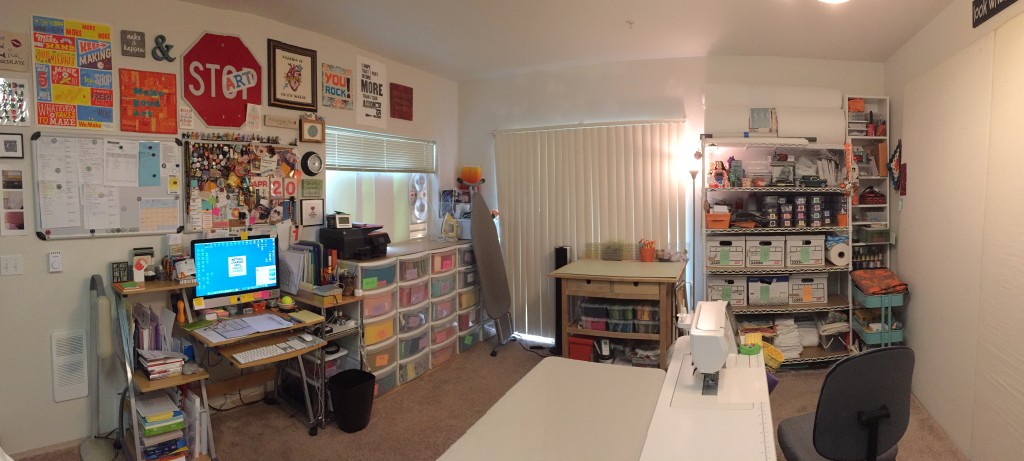 Follow along with my friends below, and don't forget to link up with Cheryl on April 29th!
April 20th- Toni Smith – http://www.quiltoni.com/tonis-blog.html/
April 21st – Sam Hunter – https://huntersdesignstudio.com/
April 22nd – Tracey Mooney – http://www.sewsupportive.com/
April 23rd – Pepper Cory – http://peppercory.blogspot.com/
April 24th – Lisa Chin – http://somethingcleveraboutnothing.blogspot.com/
April 25th – Andrea Davis – http://www.sewtofit.com/
April 26th – Misty Cole – http://www.mistycole.com/blog/
April 27th – Amalia Morusiewicz – http://funfromatoz.com/
April 28th – Jenelle Montilone – http://trashn2tees.blogspot.com/
April 29th – Cheryl Sleboda – http://blog.muppin.com