I'm capable of working quite quickly, fast enough that my friends invented a hashtag for it, #sewingatthespeedofsam. Yes, I get through a lot of projects – remember, I design and sew for a living! – but over the years, I've had several slow projects, lasting more than a year, and I find great delight in them. There's something about NOT being on a deadline that is so relaxing.
My most recent "slow" finish was a huge bed quilt, just for me. I started collecting the fabric a couple of years ago, and then spent a retreat weekend cutting up the strips I needed. It took me the better part of a year to put it together, just sewing a bit at a time over retreats and social sewing days to finish the quilt top.
The quilt is comprised of 36 big log cabin blocks. I had a loose rule for them, making rounds of 2 different sizes of strips for a little randomness, but a rule that made sure they would all hit the same size at the end. Most of the centers have to do with writing, and if not writing, they are personal to me in some way, representing my hobbies, heritage, passions, and travels. The quilt is a celebration of birthing my book, Quilt Talk™, and I thought that getting that book finished and launched was something to commemorate with a significant project, not to mention something I will continue to be proud of for years to come.
The blocks are 17" across, and the postage stamp sashing is 1" wide (and yes, there's a lot of sashing, about 45 yards of it!) so it came in at 110" square – big enough to hit three sides of floor and hide all the things stashed under my raised bed.
I sent the quilt to Nancy Stovall of Just Quilting here in Portland, and she searched for the right text driven design to quilt over it. Nancy is a wonder… not only does she bring her considerable talent to her work, but she spends time getting to know you as an artist before she begins her design process. She knew what I liked before I even talked about it with her (not too dense, and no feathers!). And the design was beyond perfect, full of letters and numbers in different fonts – so right for the quilt, and so very ME at heart: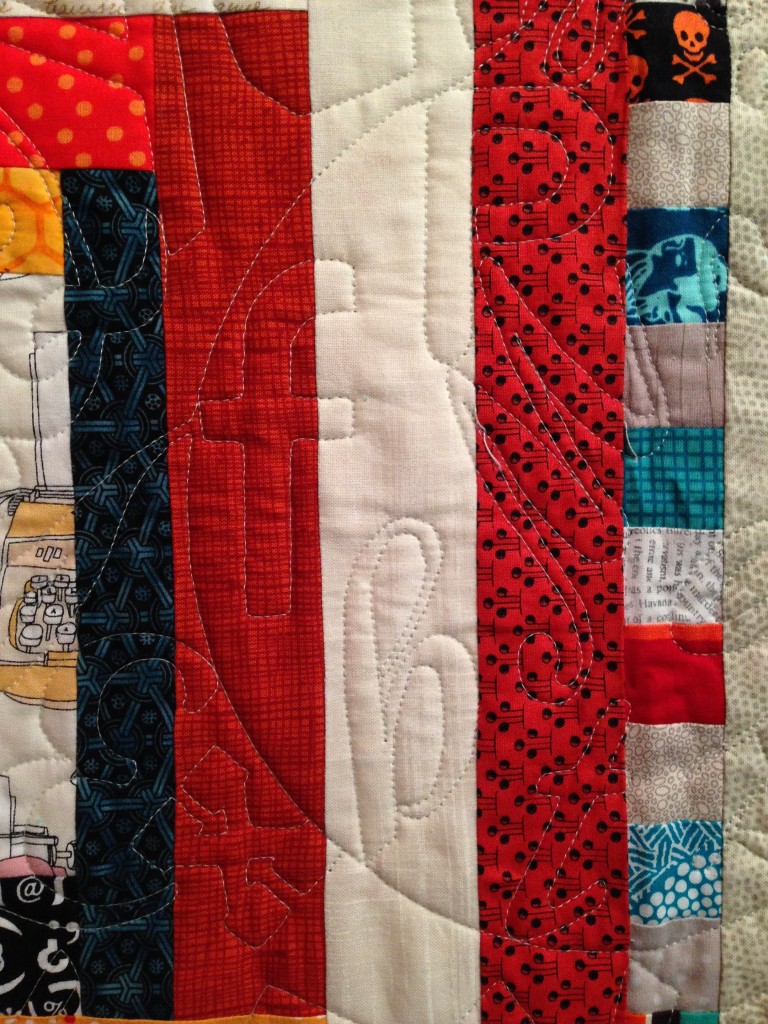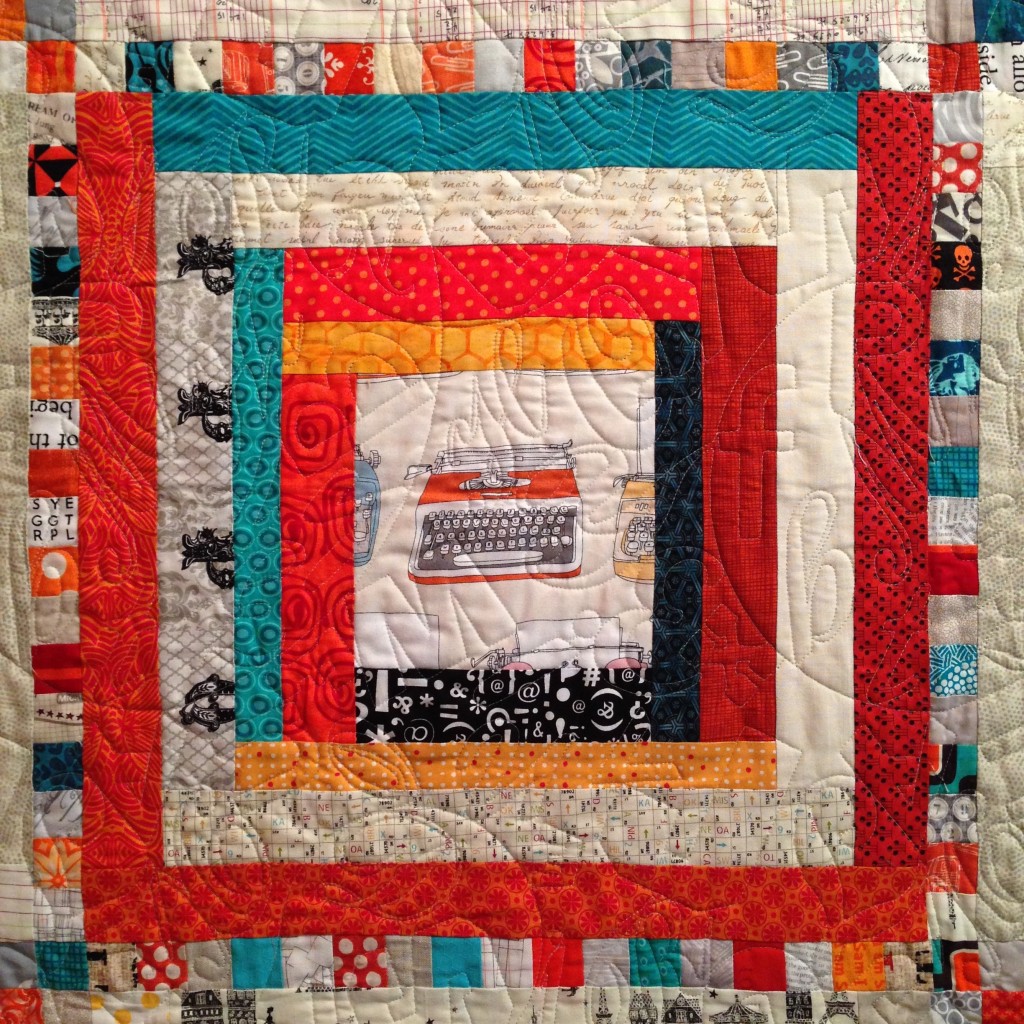 I finished the quilt right at the end of 2014, and have been sleeping under it since. It sleeps and drapes beautifully, and I utterly adore it.