I have a bit of an obsession for making Sew Together bags. I've been working through a list of friends to gift them to, but had not yet settled on the one that would become mine.
Well, last week, I finally finished the one I had been working on just for me!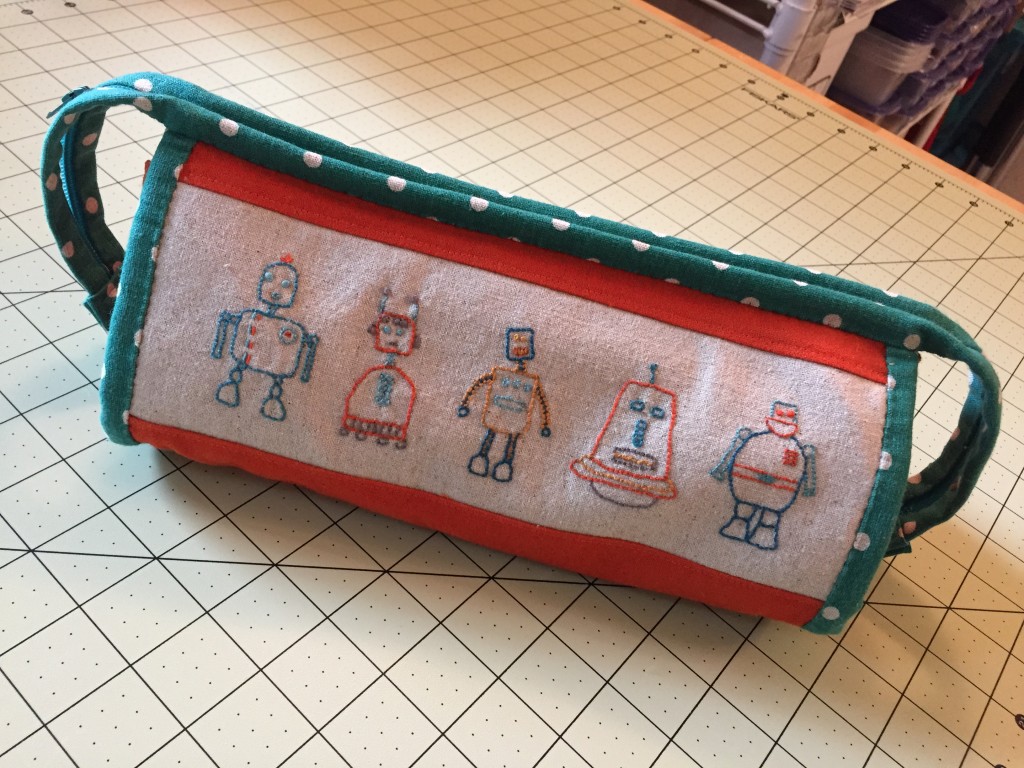 I used an embroidery pattern by Shiny Happy World, and made a row of cute robots for each side of the bag: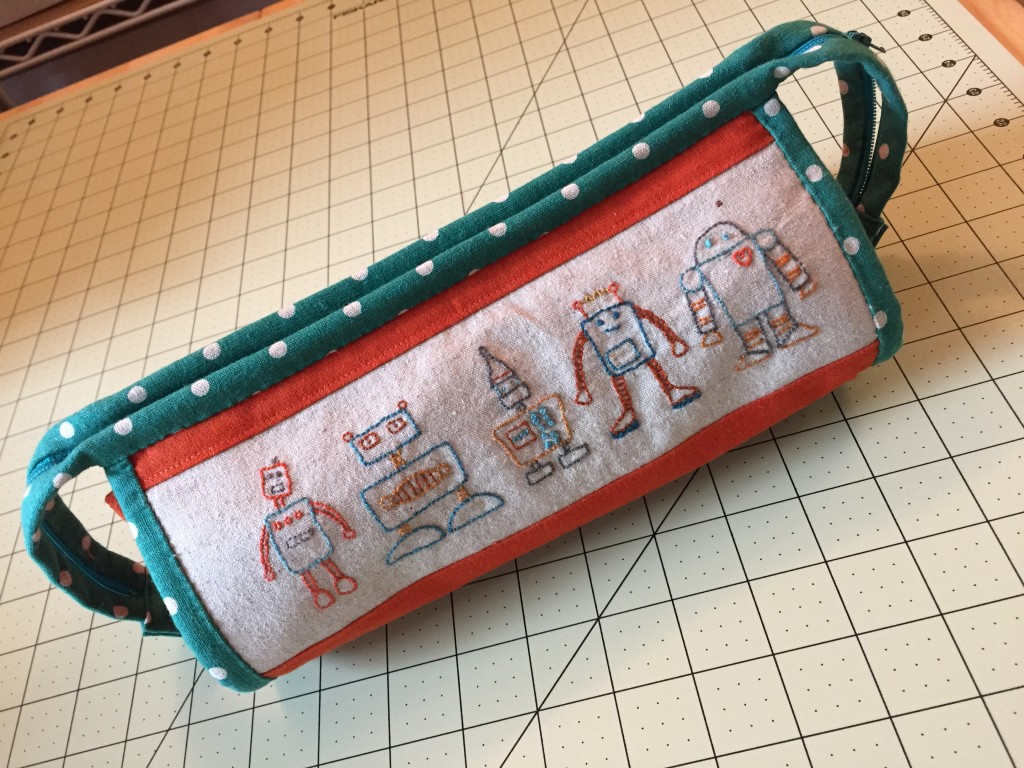 For those who like to keep score on crazy, this is my 18th one 🙂
One thing about making so many of them is that I had time to ponder exactly how I wanted mine to function. So I decided to add a couple of modifications, using some pretty fold-over elastic, like this one from Babyville.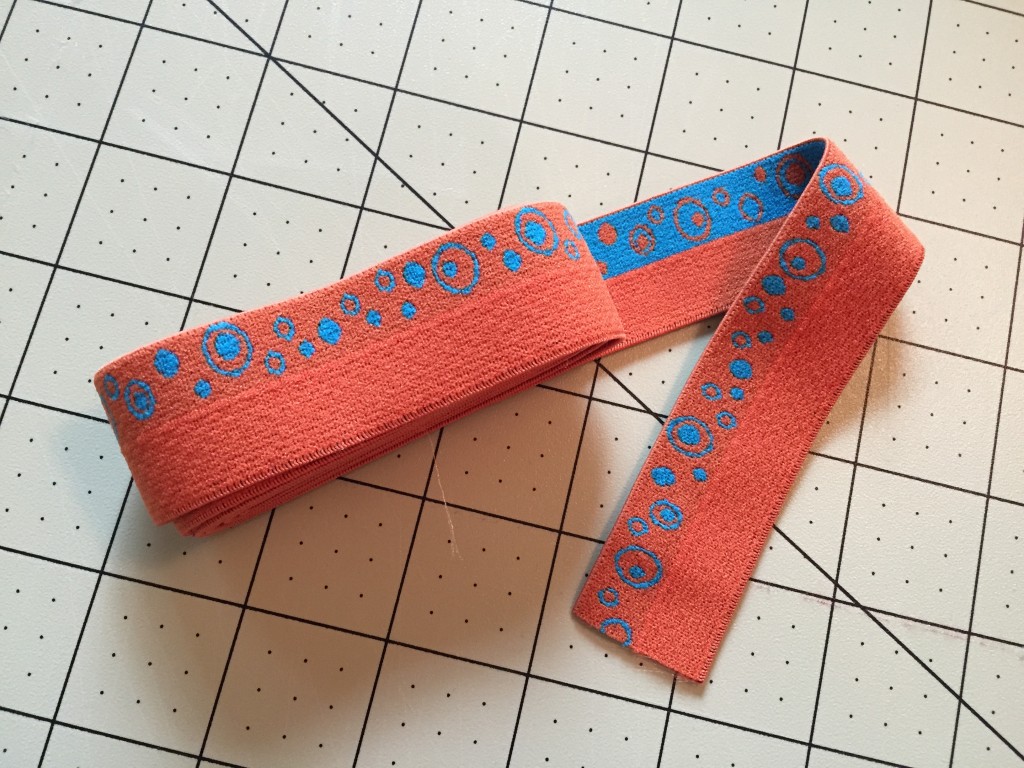 These get sewn in between steps 3 and 4 of the original Sew Together Bag pattern, after you make the markings for step 4, but before you sew those marks. No I'm not sharing the pattern because you should buy your own copy!
On the far outer side of one pocket, I positioned the elastic about a 1/4" up from the markings for step 4, and sewed horizontally down the center line of the fold-over elastic. I then played with some groupings of Clover Wonder Clips to map out where I could sew a few vertical lines for stability. Yes, I have a lot of ORANGE clips because kind friends have traded me for their favorite colors!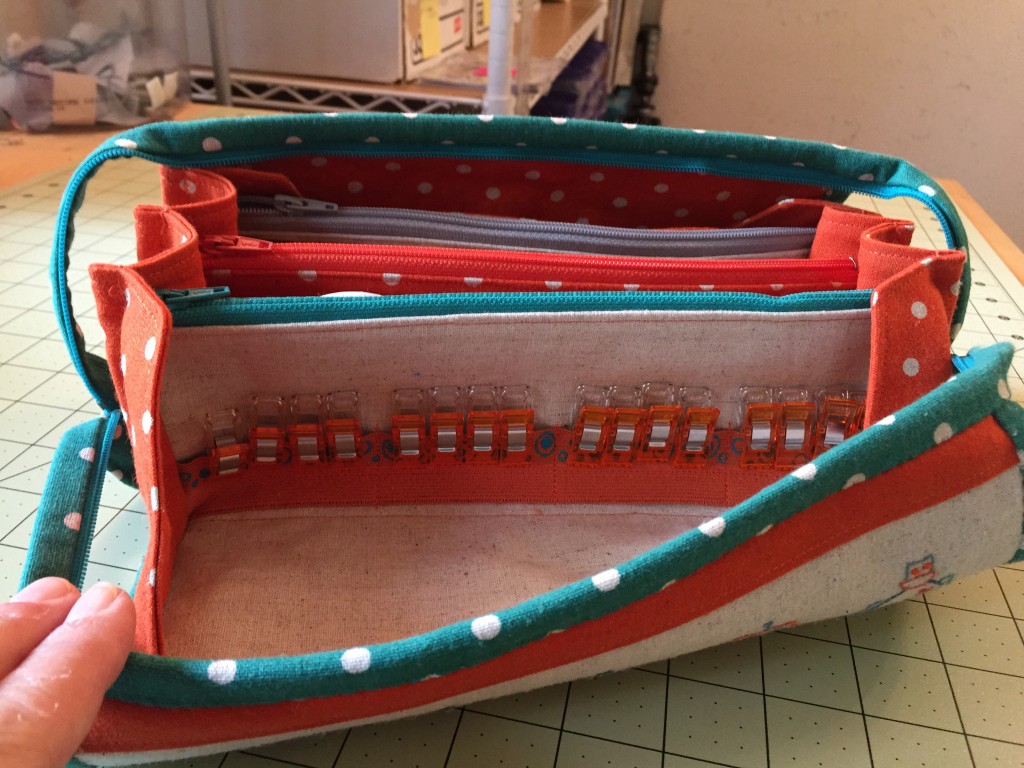 On the far opposite side, I ran the elastic along the middle of the pocket horizontally, and sewed it vertically at intervals intended to hold small threads and tubes of Tulip Needles (love these needles!)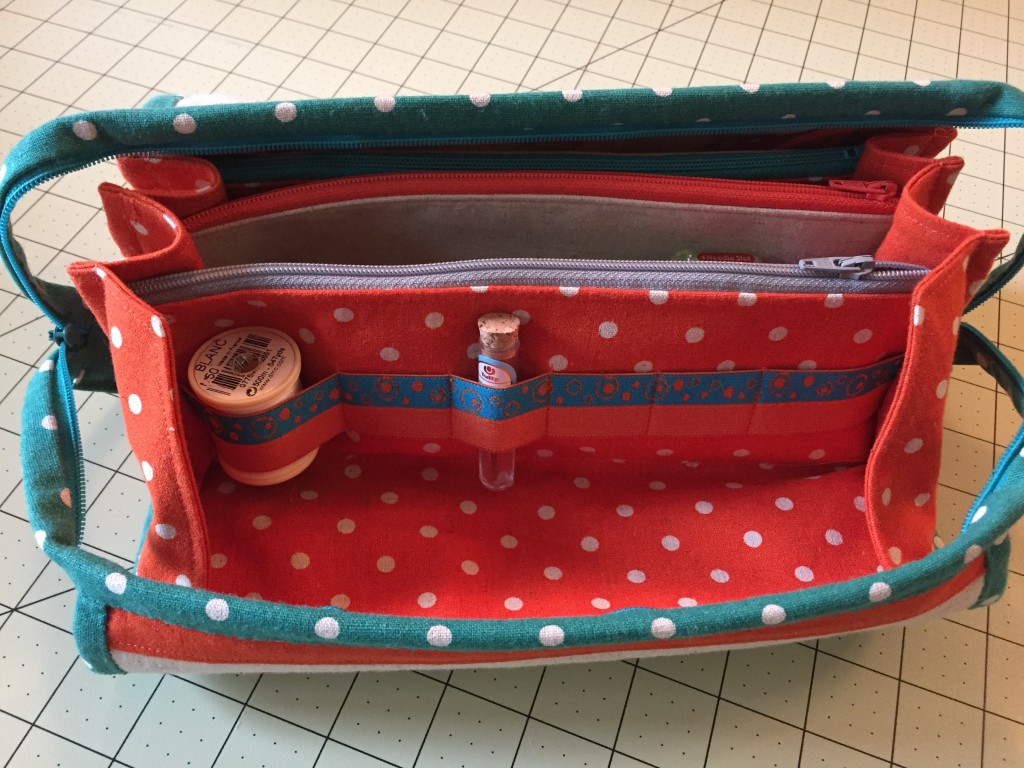 Both of these modifications have allowed me to keep more pockets free for other things, and it made the clips easier to grasp, as opposed to digging them out of a pocket.
And a last tip, designed by my friend Monica… always designate one pocket for all the metal items you carry, and color code the zipper to help you remember. In her bags, metal things go in the gray pocket. I have enjoyed making all the zippers different to help with sorting, but gray=metal is genius!