How small can you go? As it happens… pretty dang small!
I belong to the Portland Modern Quilt Guild, and we get extra door prize tickets if we have a hand-made name badge. So my friend Monica said she was going to Quilt Talk® hers.
Now I've seen some small Quilt Talk® letters (check out Paula Fleischer's "Crazy" in the gallery section of the book). I've MADE small Quilt Talk® letters. I was skeptical about seeing them come out at any size that wouldn't look a bit like a billboard hanging around someone's neck. Or worse, a bib!
This was her first snap-shot to me: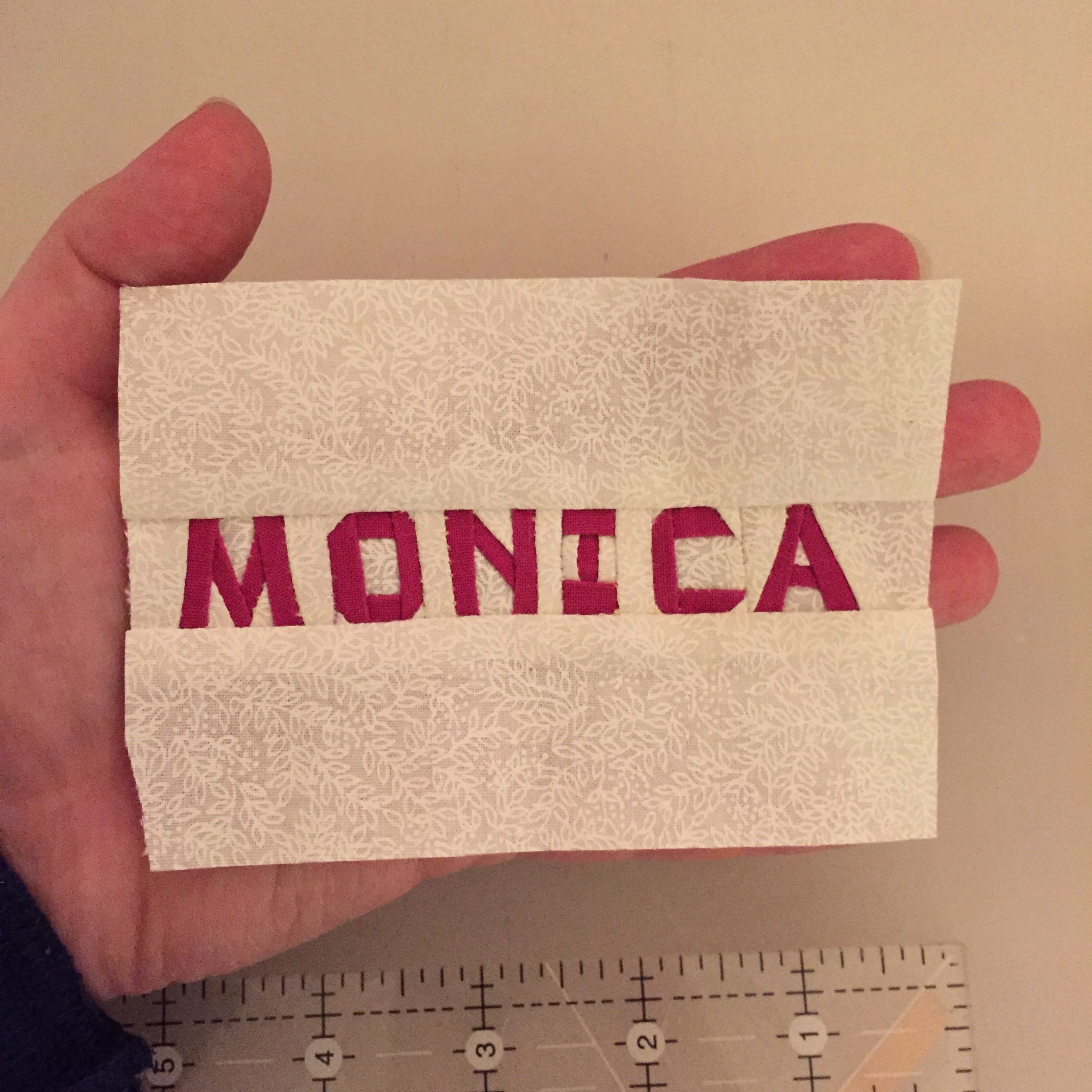 And all I can say is WOW. They be tiny, but they be elegant! And legible! And she wasn't cussing at me when she was done!
And then she surprised me with an offer to make me one! I'm no fool, and immediately proffered fabric – and bound it in Sam I Am fabric when it arrived: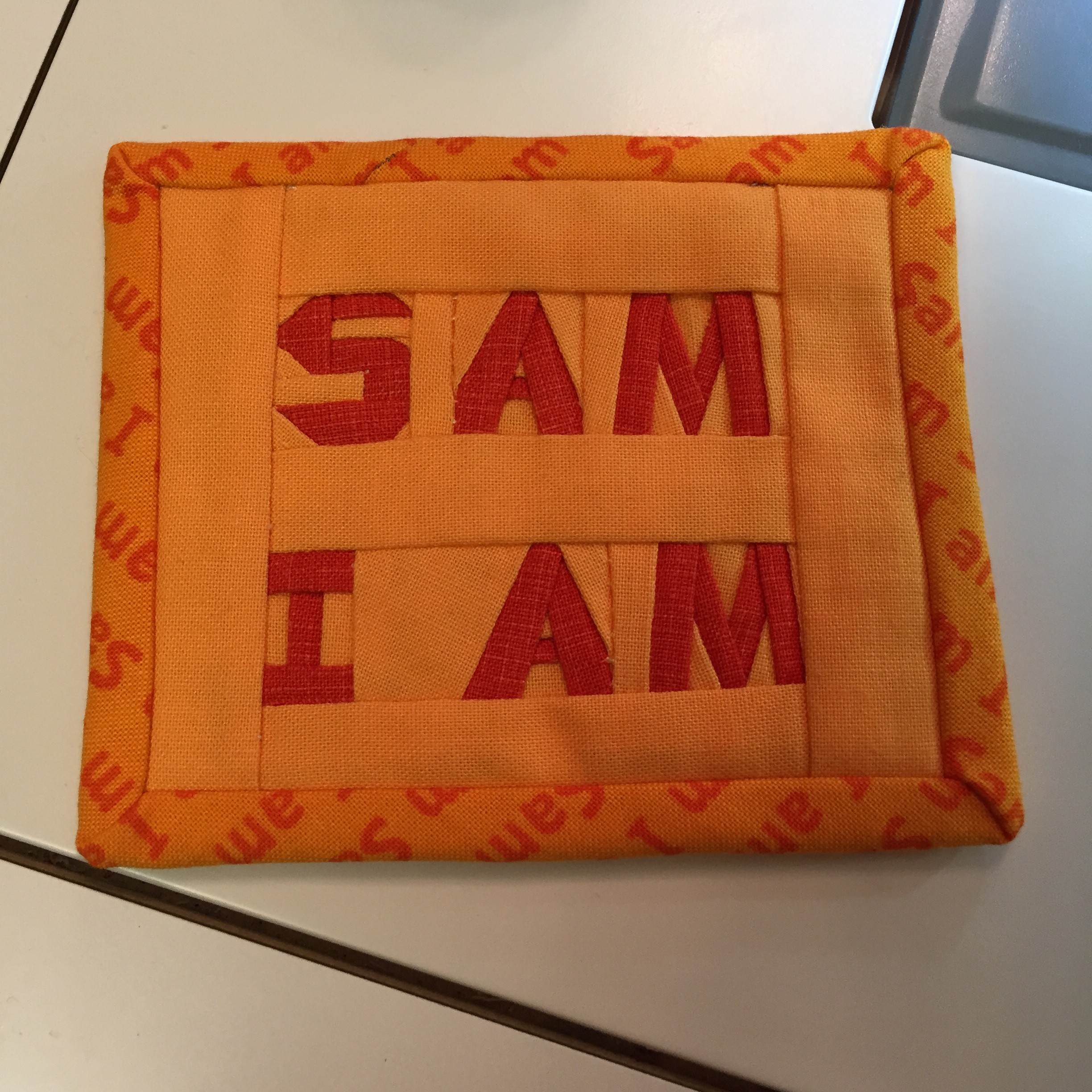 And then she started copying tiny letters and sharing them with our mini-group pals: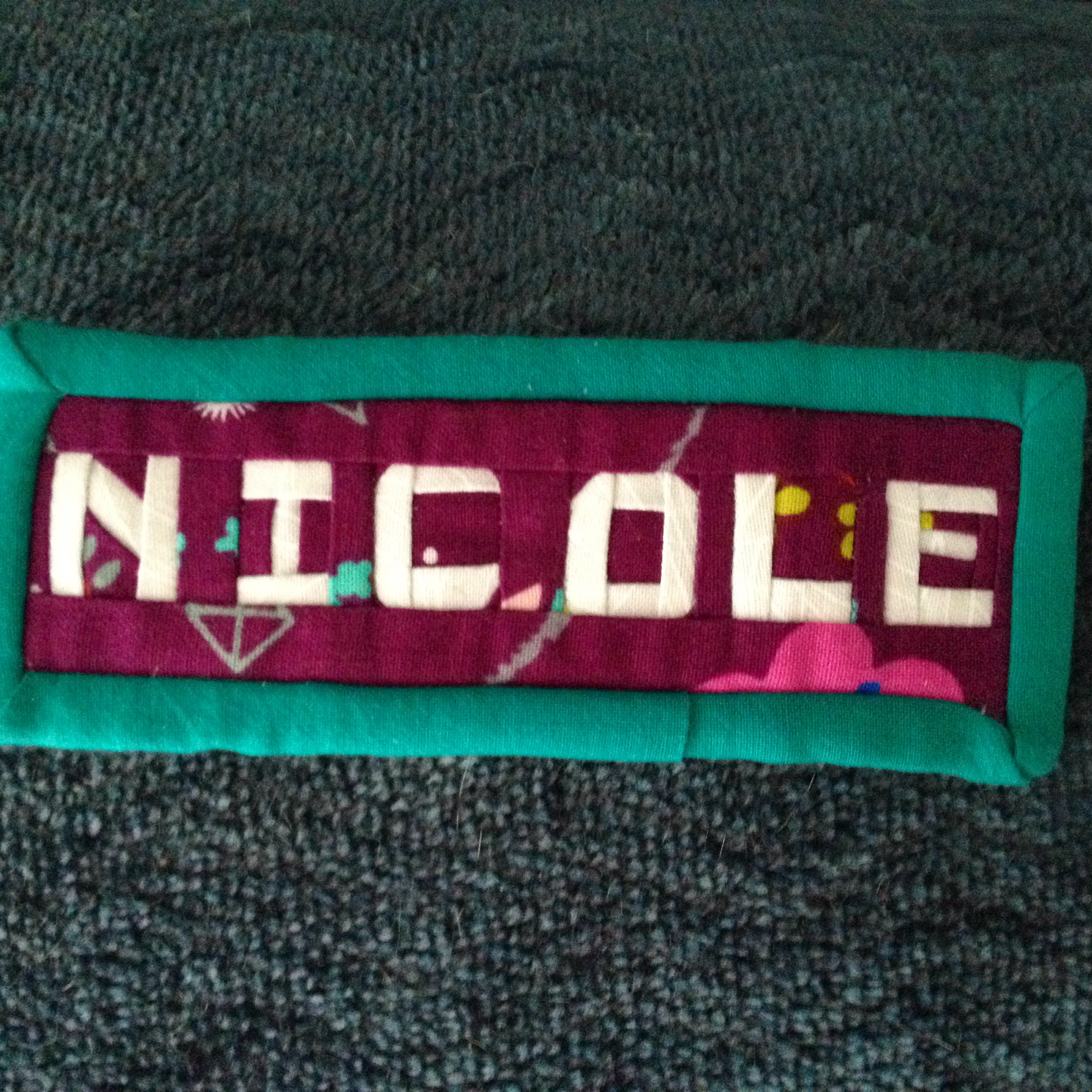 I'm utterly tickled by all the tiny wordplay!
So if you want to make one for yourself (or any other tiny worded thing), here's the recipe, from Monica:
"On a copier, first reduce the letters to 25%, and then reduce that size to 75%.  If you have a shorter name, the first round of shrinking might be plenty."
And just to give you a sense of scale: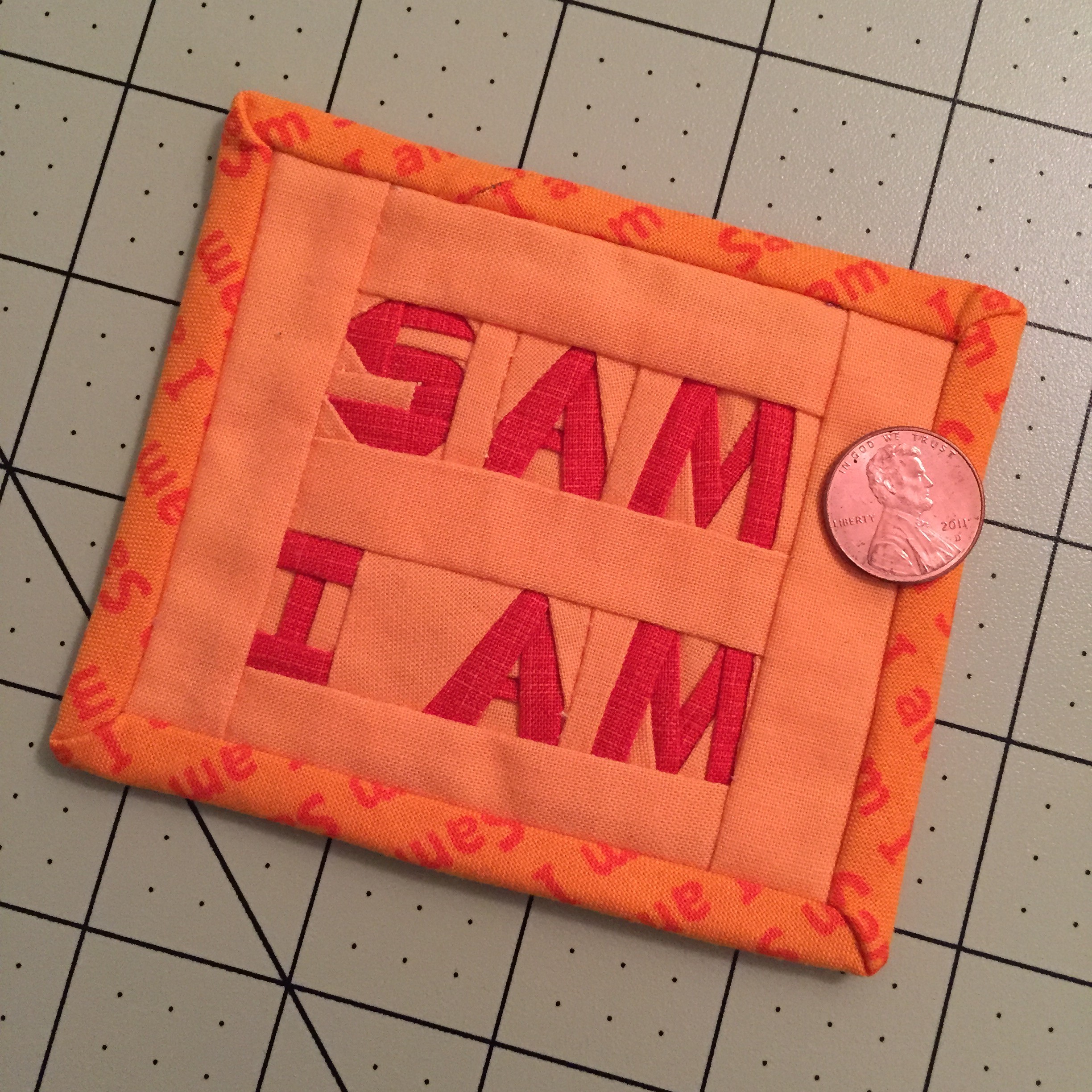 Thank you, Monica!