Come take a peek inside my studio!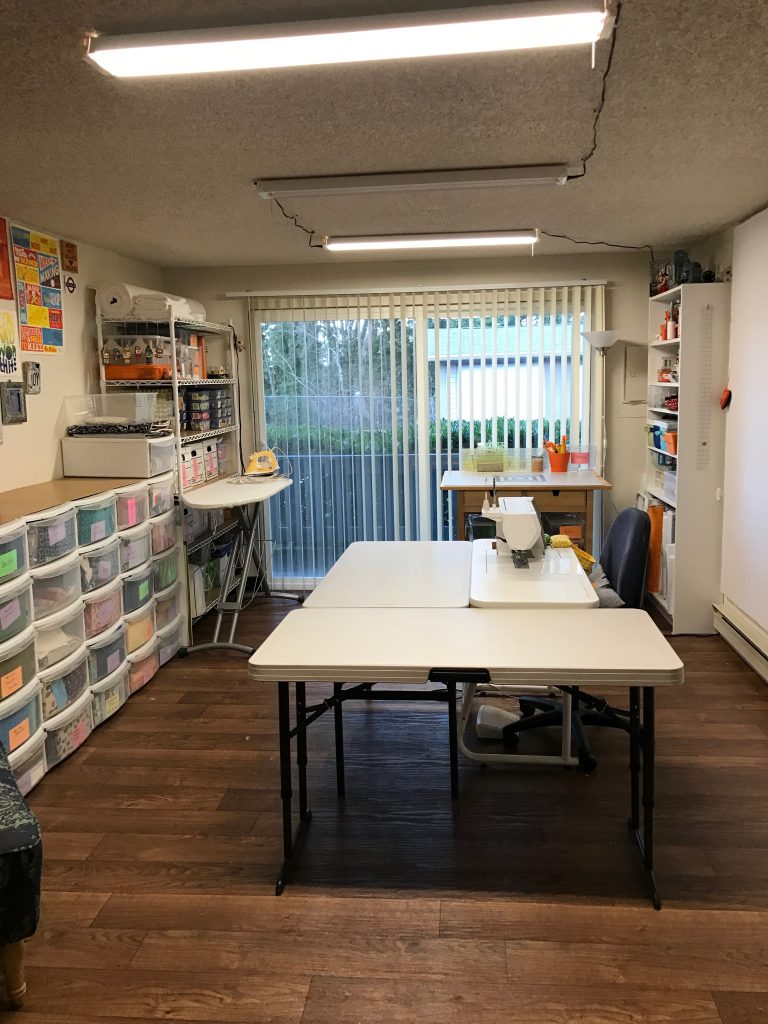 A couple of years back, Heather Powers of HKPowerStudio interviewed me about my studio space. Back then, it was a slender room in a friend's bigger studio. I recently moved, and dedicated my new, larger living room to be my studio. When I told Heather about it, she asked me to give her an update about the new space.
She split the information into two posts that you can read here and here (and the original interview is here). She asks a lot of great questions… not just how I do things, but the philosophy behind my choices too!
I've had studios both in my house and outside, and I find they both have their benefits. I really like being able to look at something on the design wall while my first cuppa of the day is brewing, so having it in my home is a great solution for me. It can also mean that it's hard to stop working though, and sometimes if I can see my messy kitchen from the sewing table I'll get tempted to go clean up!
The studio I have now is probably my largest, and I'm loving having a huge design wall, and the ability to have a half dozen friends over to sew on the weekends. I'll be teaching small classes from here soon (local Portland OR peeps, watch this space for a special signup to be on that list).
I've also written some posts about how I store things inside my studio (lots of ideas for small spaces):
And twice I've participated in the Spring Clean Your Studio blog hop hosted by Cheryl Sleboda of Muppin.com for the last couple of years – I hope she does it again this year as the people who participate always have some great tips for tidying up!