I don't like to dispose of sharp metal in the trash – I'm always worried that it might hurt someone. I usually put all my dead needles into an old pincushion – so I thought it might be fun to make one where the needles become part of the design. A hedgehog is the perfect needle-y critter, and so the Hedgie Pincushion pattern was born!
I made this particular hedgie pincushion pattern a couple of years ago for Janome. Since then, mine has beefed up his collection of needles, and is looking very hedgehog-like!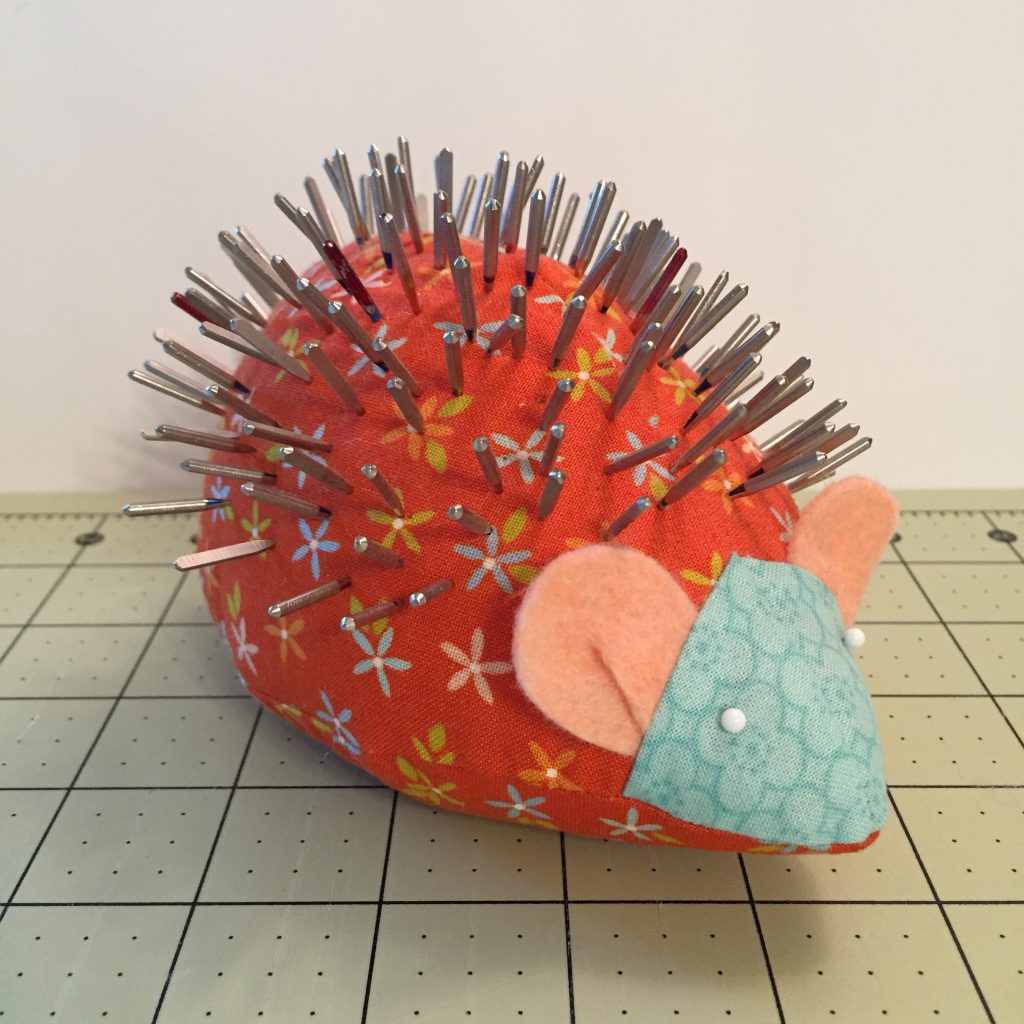 I decided to tidy up the Hedgie Pincushion pattern a bit, and put it in the shop here. The pattern doesn't look like the ones I usually write – it's a photo tutorial instead, with step by step images, which I think do a nice job of showing you the important little details. The hedgie is about 5" long, nose to tail.
I hope you're changing your needle regularly – perhaps making one of these will help keep you motivated!  Be sure to share with me your photos of your Hedgies on Instagram!  I'm @huntersds there!  Be sure to use the hashtags #hedgiepincushion and #huntersdesignstudio when you post your photo.