Today I'm sharing some construction tips for my new pattern, Holiday Snow Globes.
Holiday Snow Globes is a paper-pieced pattern, and you can construct it vertically for a wall hanging, or horizontally for a table runner. You can buy it here.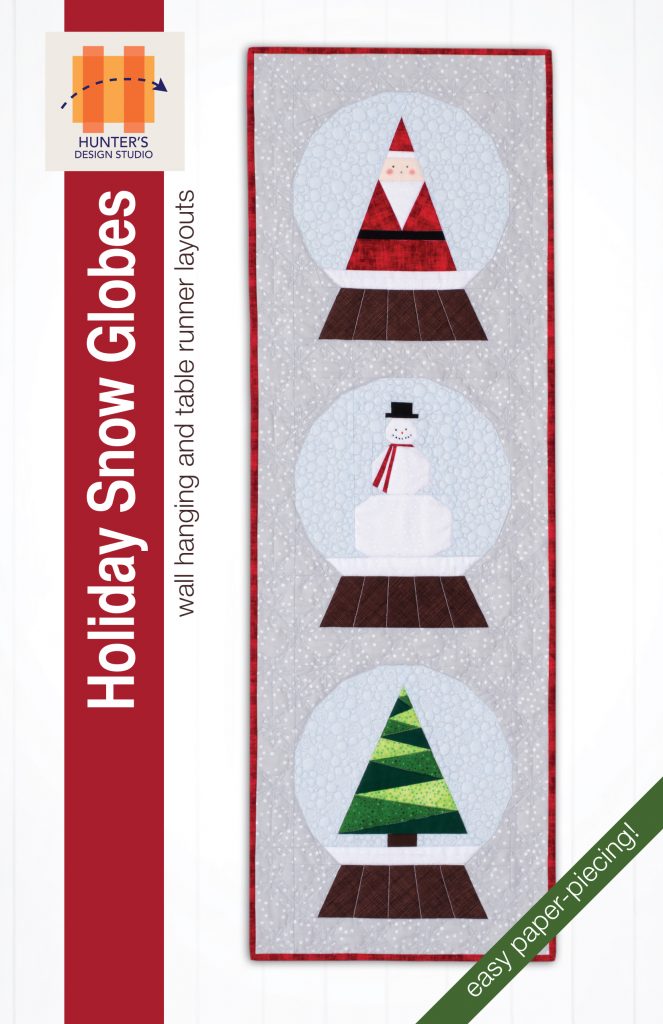 Below is a digital mockup using some Windham Fabrics… isn't it sweet?! I love how the snowflake fabric works in the snowman! And the gray is actually beautiful and shimmery.

The Tree and Santa blocks are really easy – the entire globe section constructs in just one piece, and then the base of the snow globe is added as a second section. The Snowman is different: he has a few more pieces, but none of them are hard, so below is a quick tutorial on how he goes together.
First, print or copy all the paper-piecing patterns. I like to copy them onto newsprint as it's lightweight and semi-transparent. It also tears off like a dream.
Separate the Snowman sections: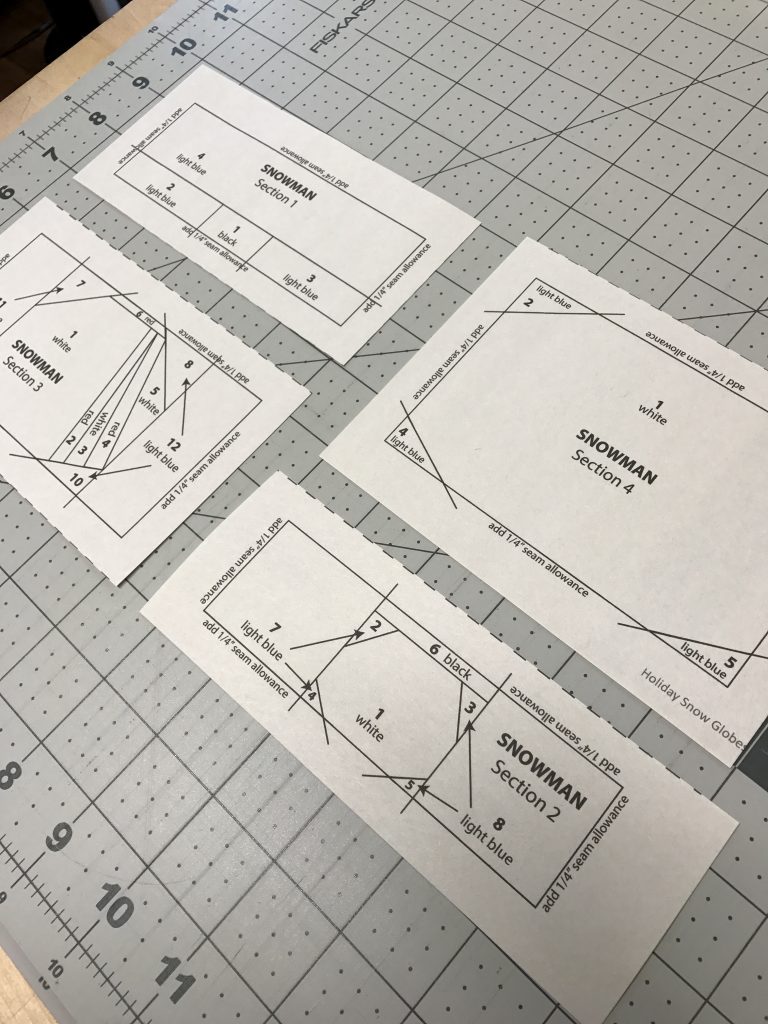 And tape the globes and bases together: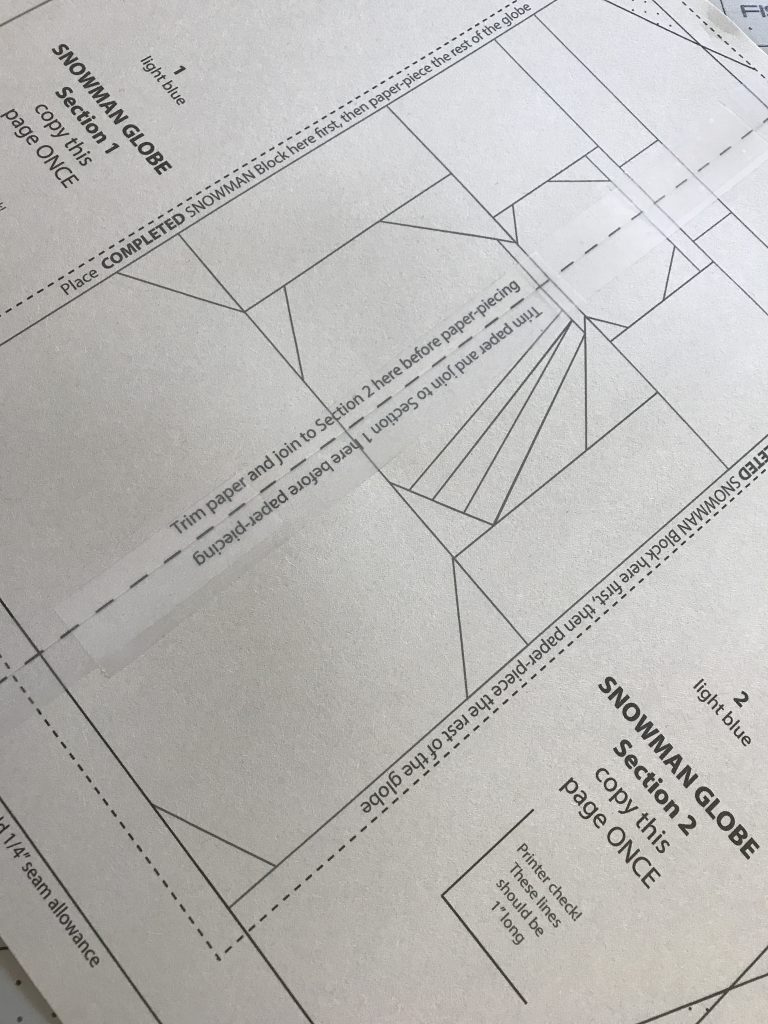 Here are the fabrics I'll be using: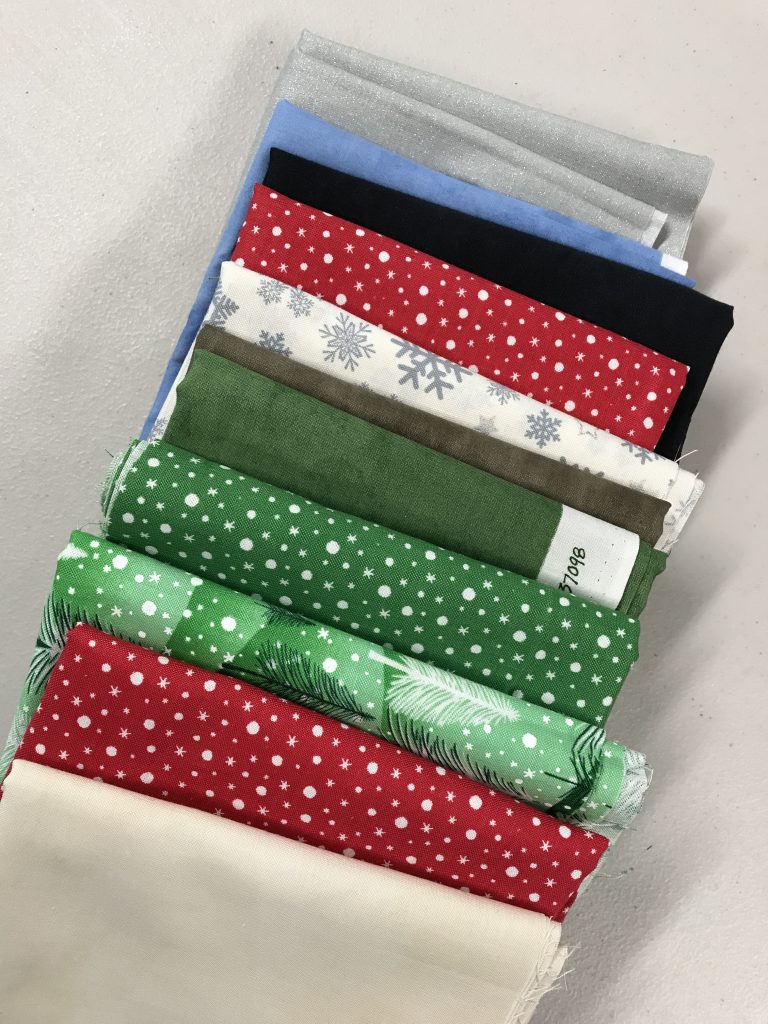 I like to precut my fabrics when I paper-piece. I cut them and stack them with each paper section, often in order. That way, when I take them to the machine I'm ready to sew.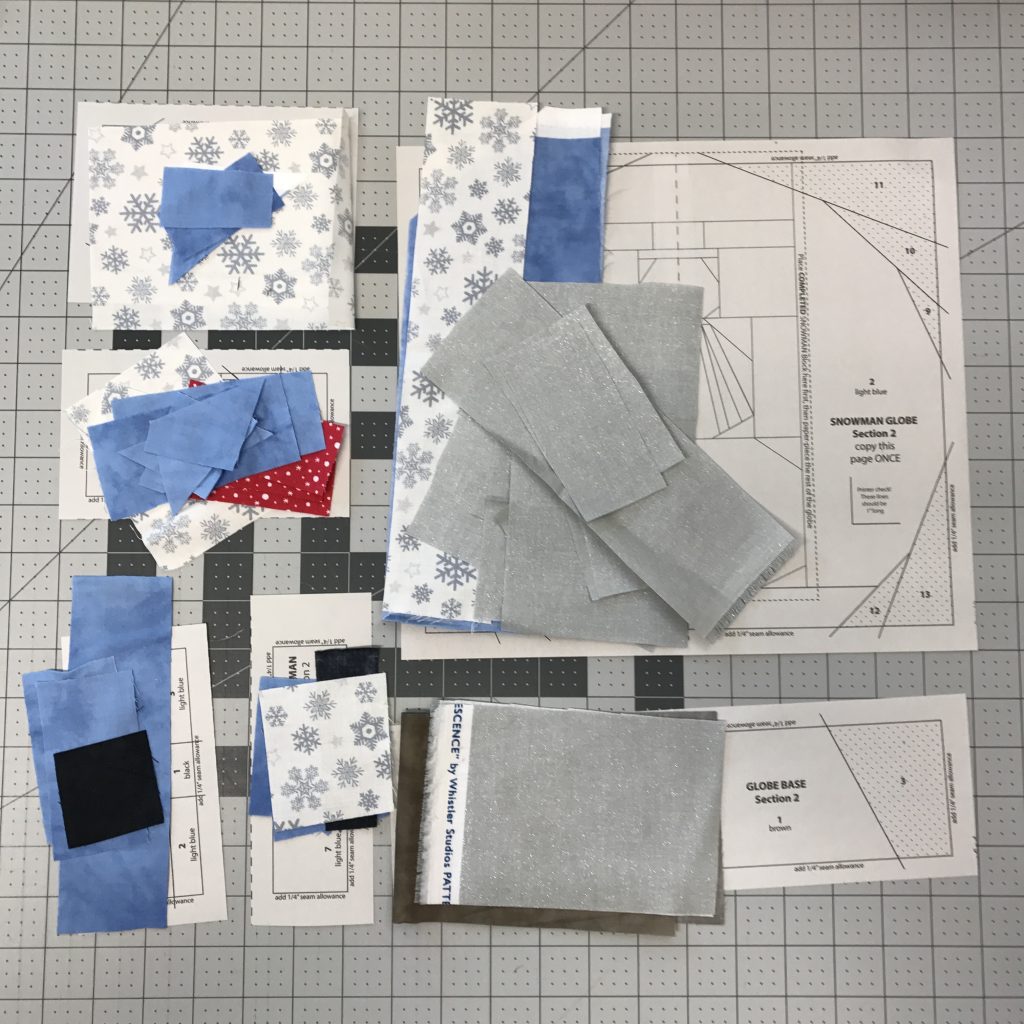 Paper-piece the four sections of the Snowman (for paper-piecing tips, check YouTube or refer to the How to Paper Piece section in my book Quilt Talk):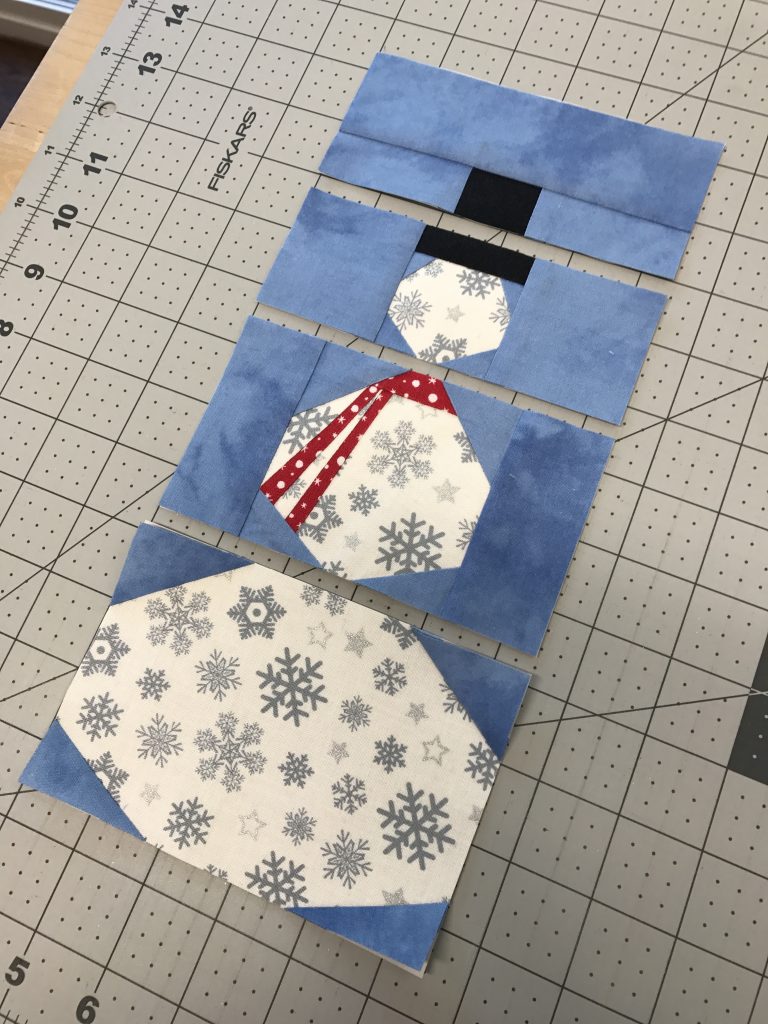 Sew the sections together, and then pin the entire snowman to the globe section – this becomes piece number 1 of the next block!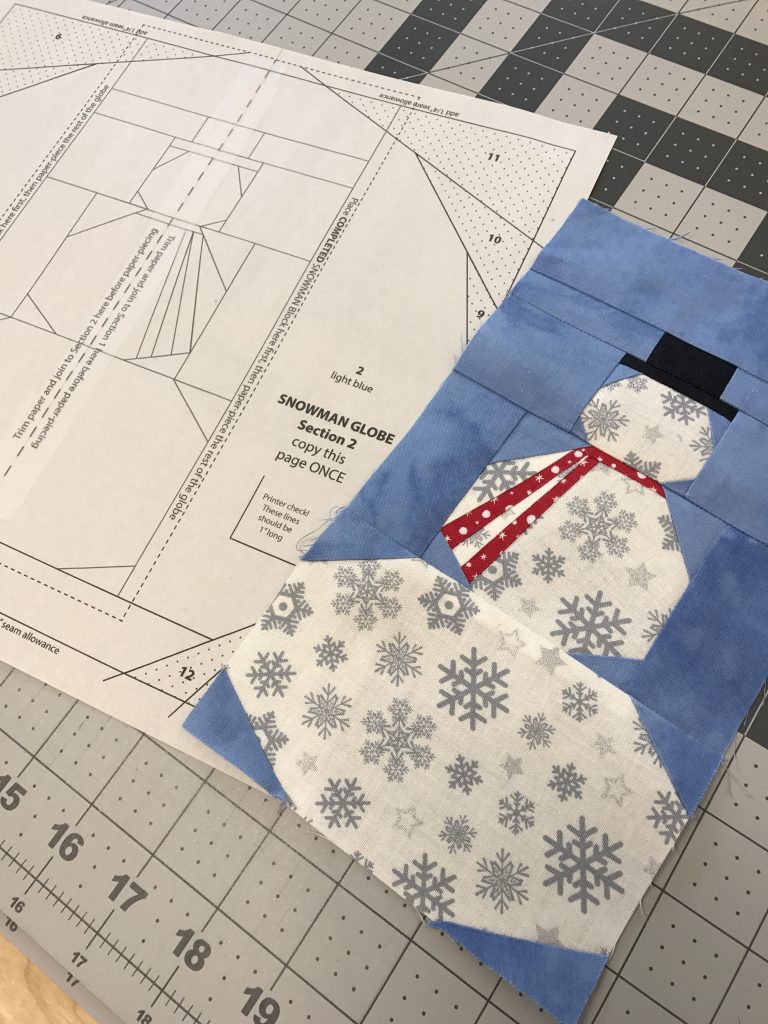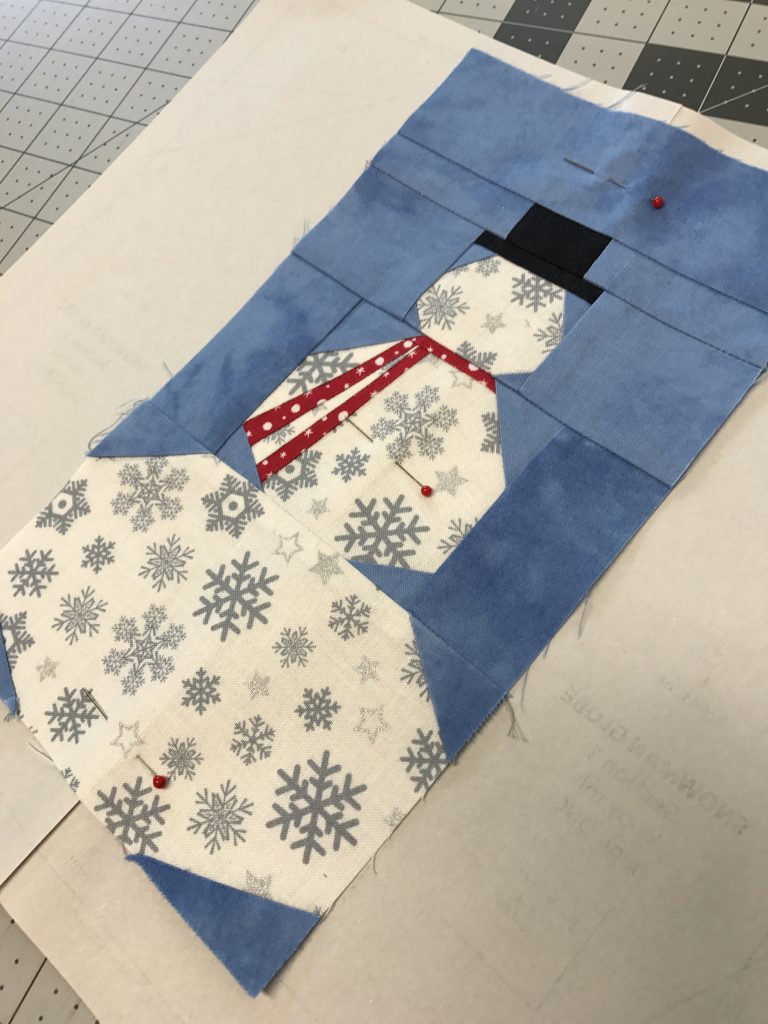 Continue paper-picing the rest of the globe around the snowman: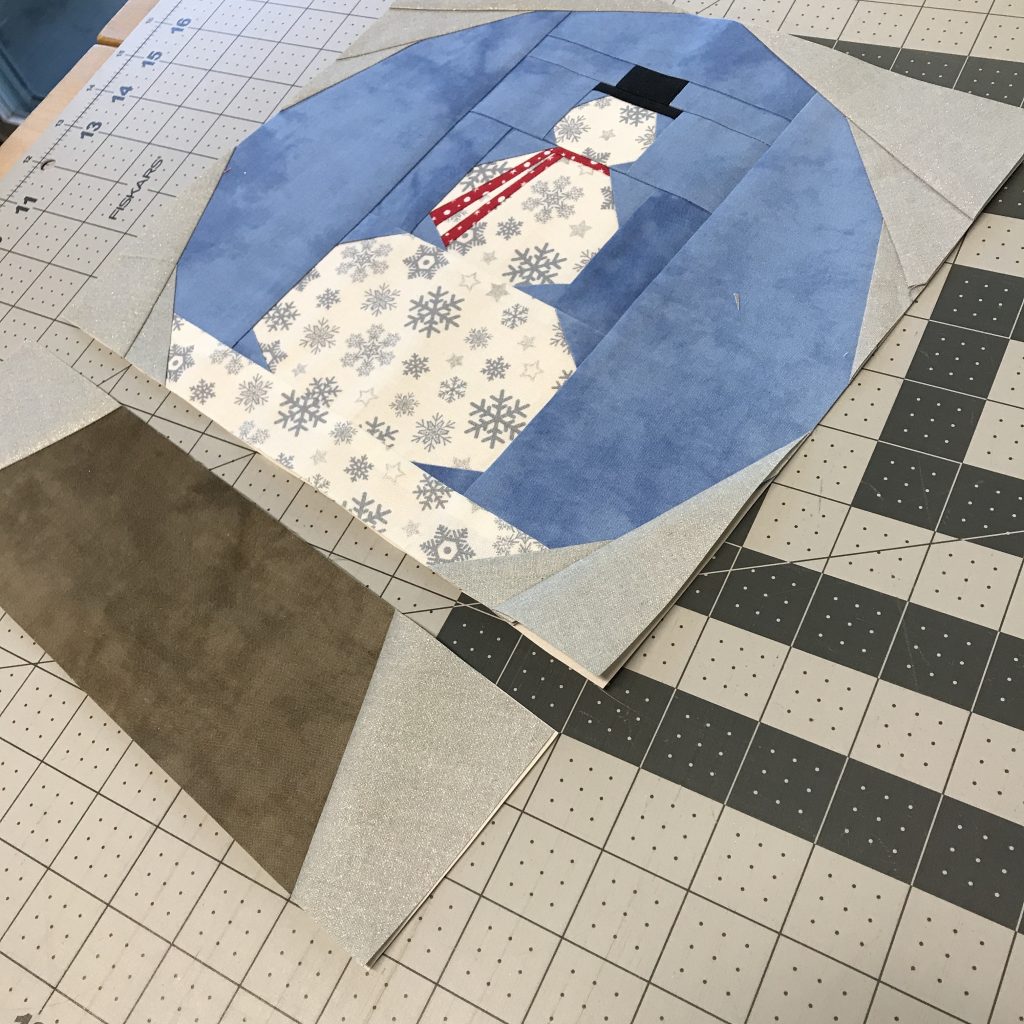 Attach the globe base to finish the block!