I spoke at the Westside Quilter's Guild last week, in Hillsboro, OR – a fantastic group of ladies and gents. I received many lovely hugs from the members, as well as a treat of chocolates! Thank you to all who came out to play!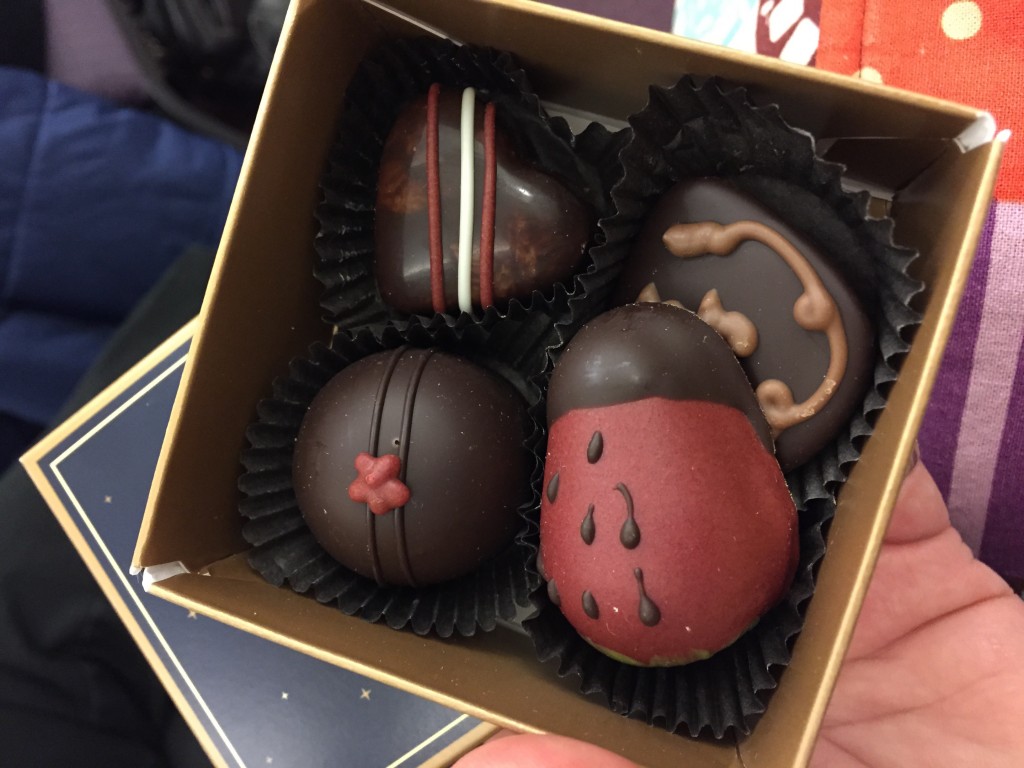 We spoke of making quilts, lessons learned, and of course, we spoke of We Are $ew Worth It.
At the end of the evening, one of the members came up to talk. She is a piano teacher. She told me the story of the local piano teachers all getting together, and deciding to charge similar prices so that they would all be decently paid. And she said that, in the instances she felt like backing down on her rates, she remembered that she owed it to all the teachers to stay strong and claim her hourly fee. After all, learning to play piano at the level that one can then teach it is no small feat.
And it gave me hope. Hope that if I can convince enough people that working for free hurts us all, we WILL all benefit from it.
We make beautiful things. We do it with skills that are learned, honed, and practiced. We invest in expensive equipment to do the work we do.
We are worth a living wage. We really are. We just have to claim it.