This a tutorial for the Colorblock LOVE pattern, specifically how to assemble the 4 blocks into a quilt top! This post is also part of the Colorblock Love QAL!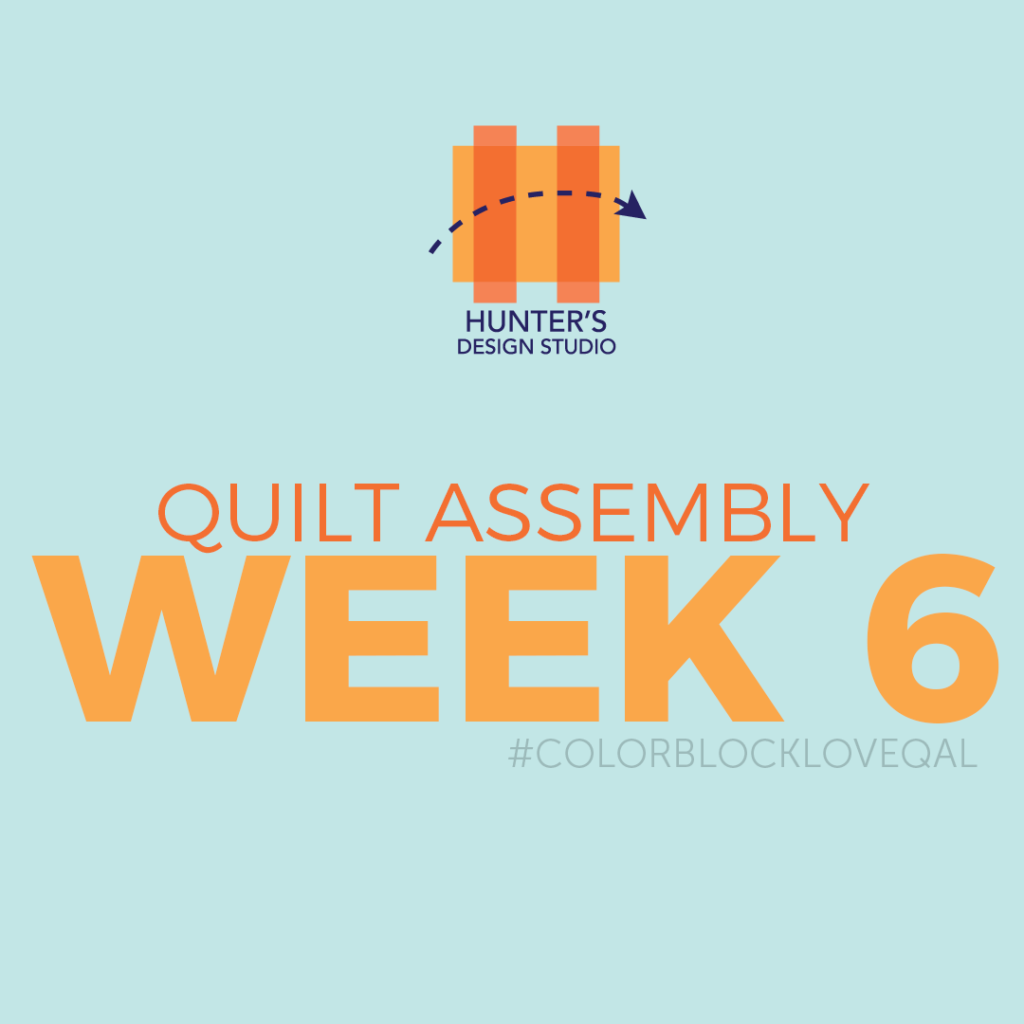 Please refer to the pattern for all measurements! If you're making the Kinship + LOVE version (buy your Kinship: 100 Block Fusion Sampler here), follow the steps in the Addendum (pages 9-11).
Refer to Sewing Long Seams Without Stretching Them for tips on sewing these blocks together. If you keep the stretching to a minimum, the quilt will lay flat, and you (or your long-arm artist) will have an easier time with the quilting!
Refer to page 7 of the pattern for drawings of the final assembly, or page 11 of the addendum if you're making the Kinship + LOVE version.
Before you sew these together, take a quick look at the #colorblocklovequilt and hashtag on Instagram. A few people have used some sashing between the blocks, and it looks fabulous! Remember, this is YOUR quilt, so you get to finish it YOUR way!
And on to your final top construction:
At this point, you're essentially dealing with a GIANT four-patch!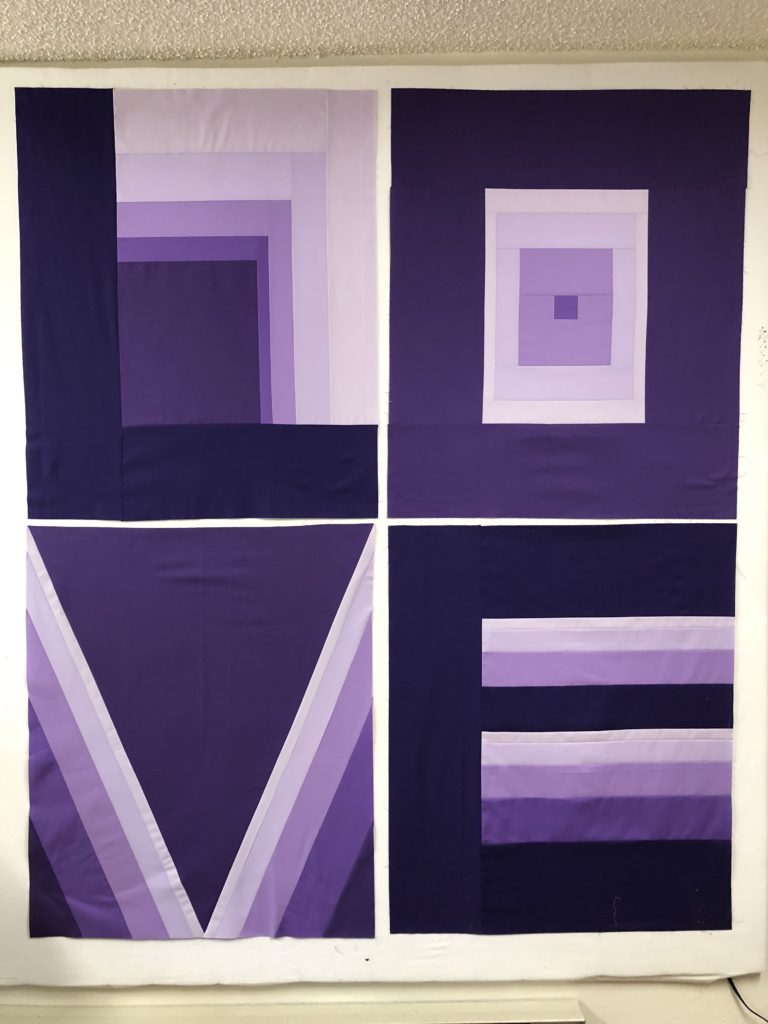 Sew V and E together, and press towards the E: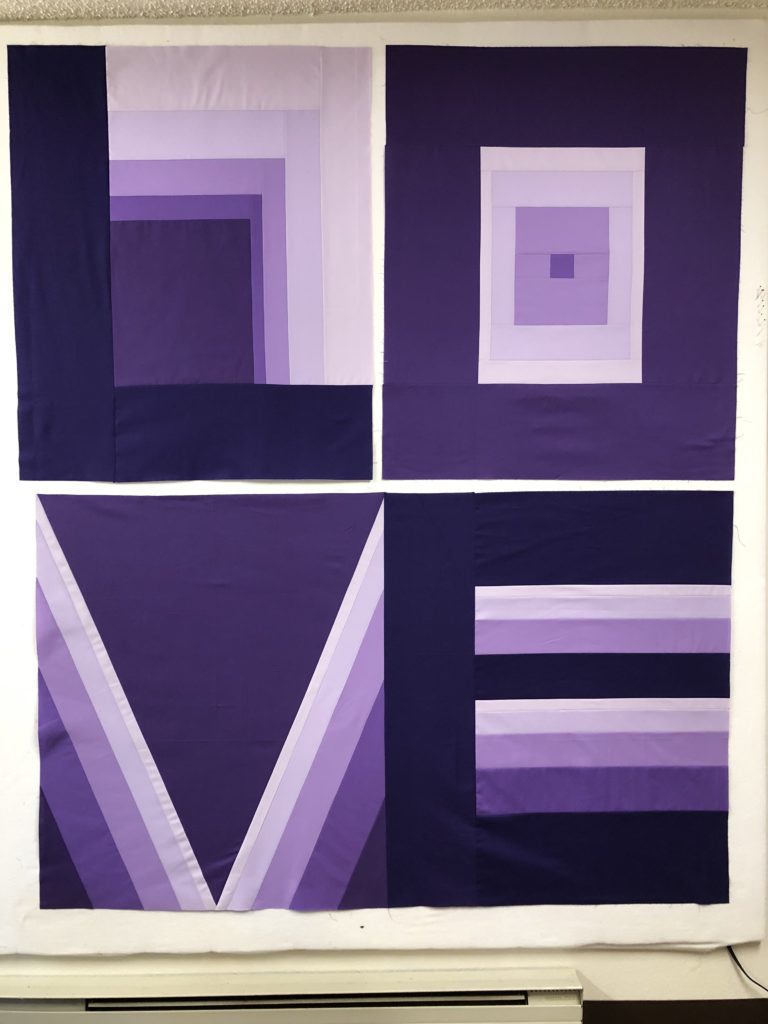 Sew L and O together, and press towards the L: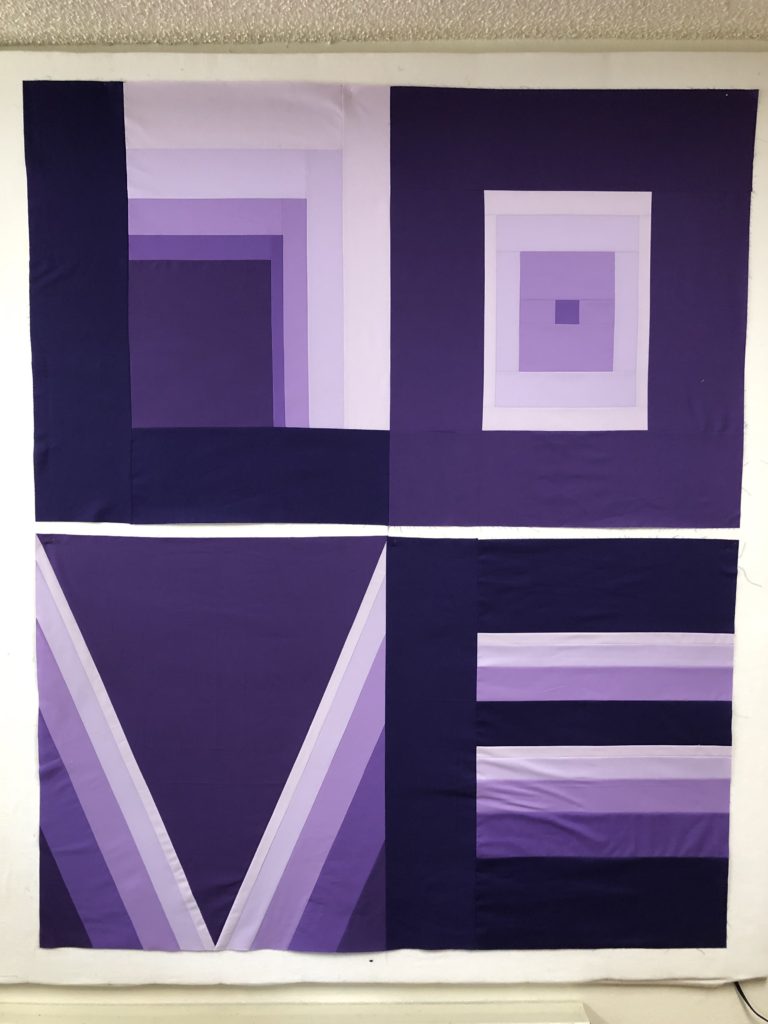 Pressing the seams in opposite directions allow you to "lock" them and nail the intersection of all four blocks: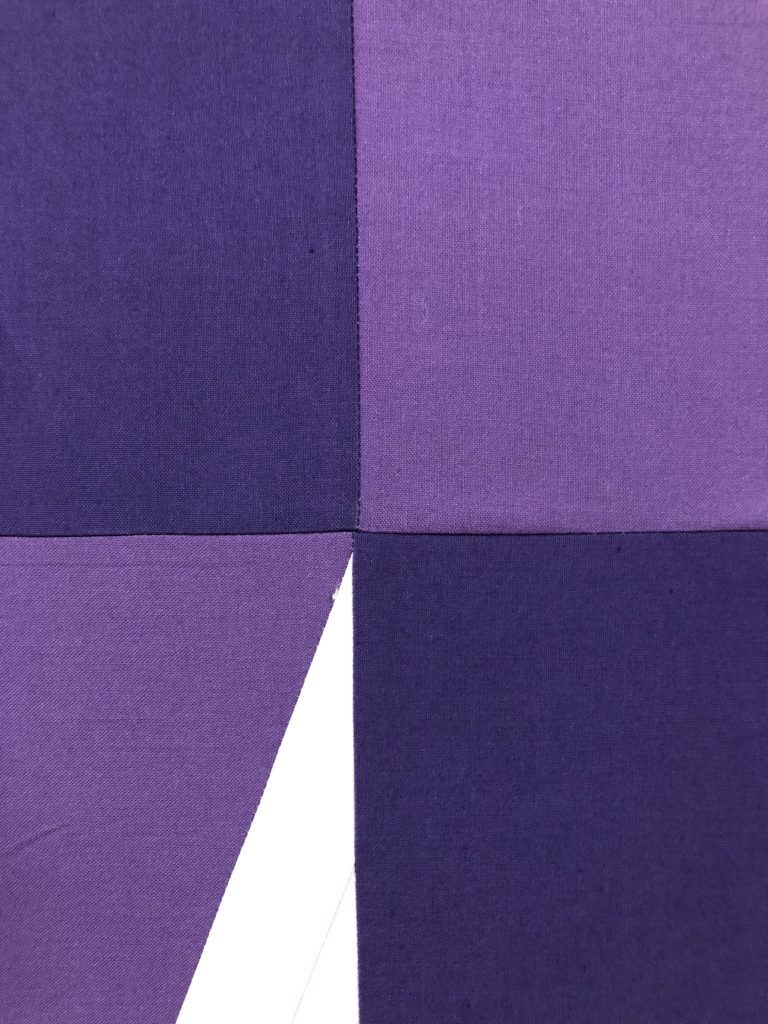 I'm not normally a drill sergeant about accuracy, but in this quilt, missing the center points by more than a thread or two will eyeball you. If you can live with being eyeballed by your quilt points, carry on! If not, pin it tight and sew slowly to keep it in line!!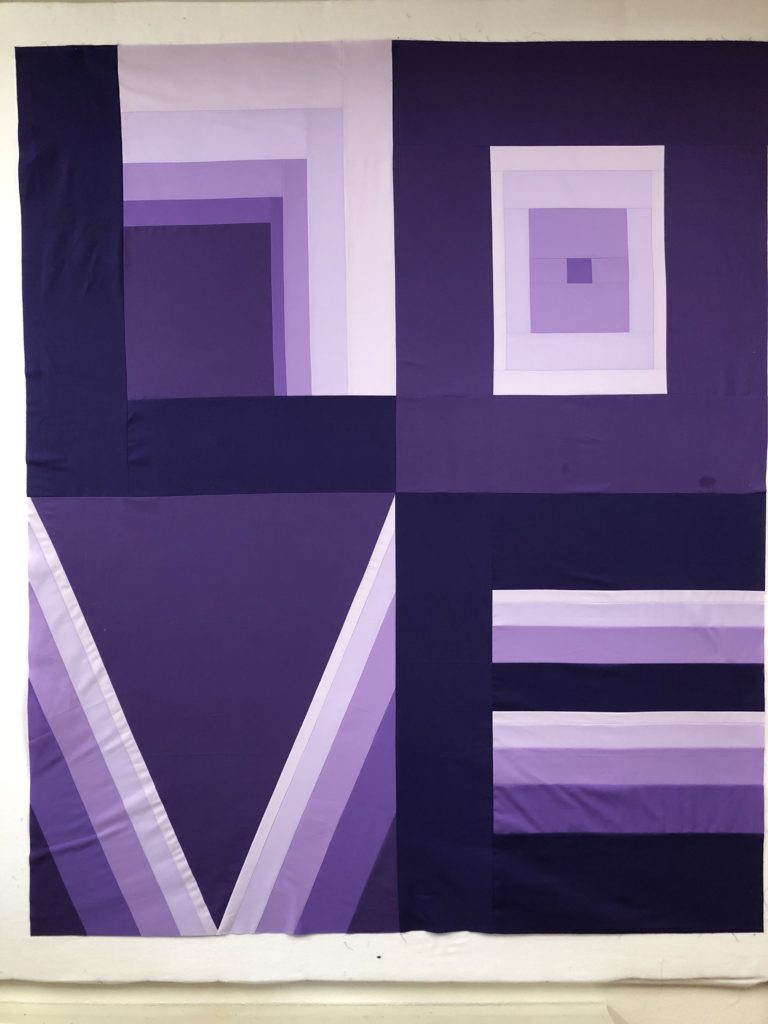 This is my Kinship + LOVE version: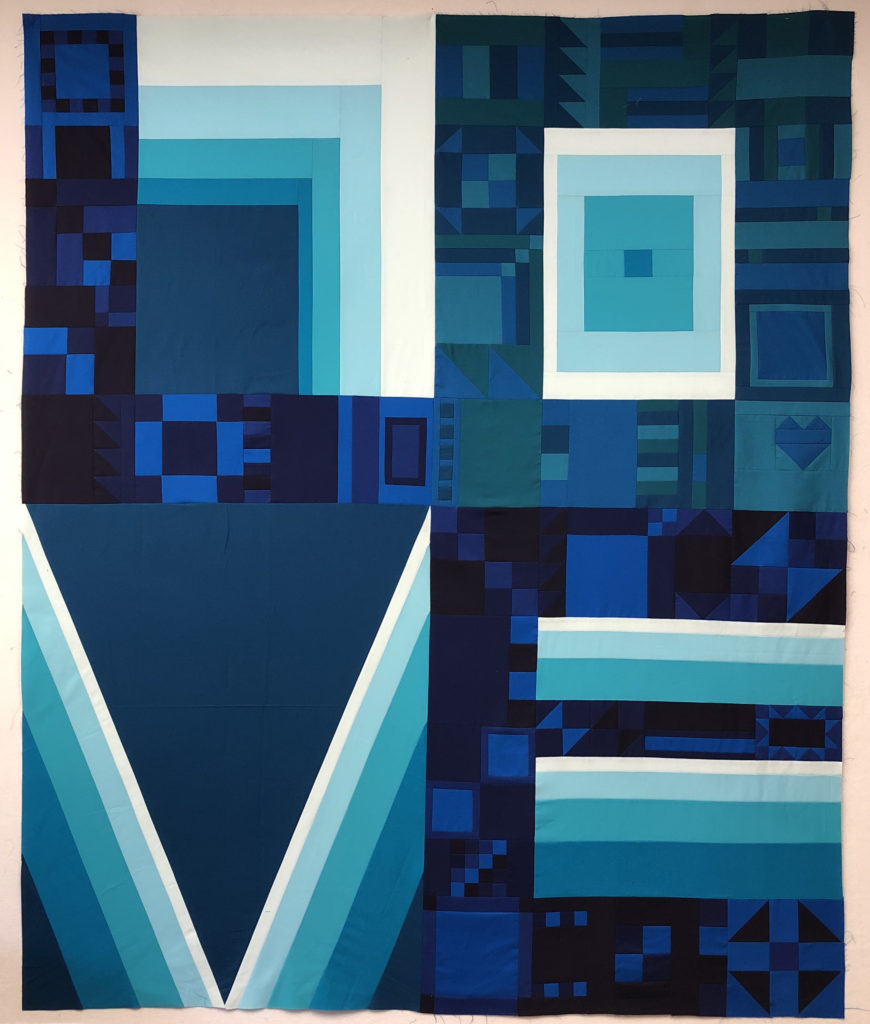 This colorfully sashed version is by Linda Timms of Blue Barn Quilt Co: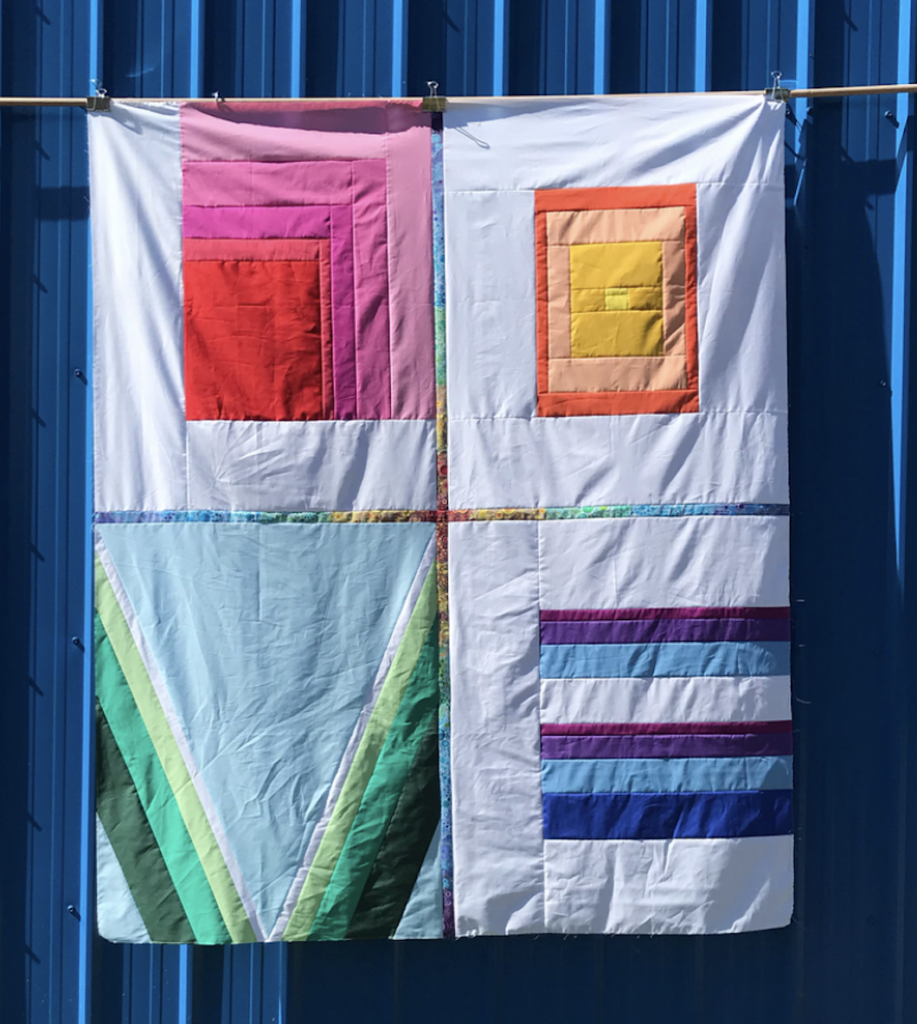 Don't forget to post your work on Instagram! For Colorblock LOVE use #colorblocklovequilt , #colorblockloveqal (or #colourblocklove if you speak the Queen's English!) and if you're making the Kinship + LOVE version, add #kinshiplovequilt .
If you post your quilt according to the instructions here, you'll be in the running for some lovely prizes!