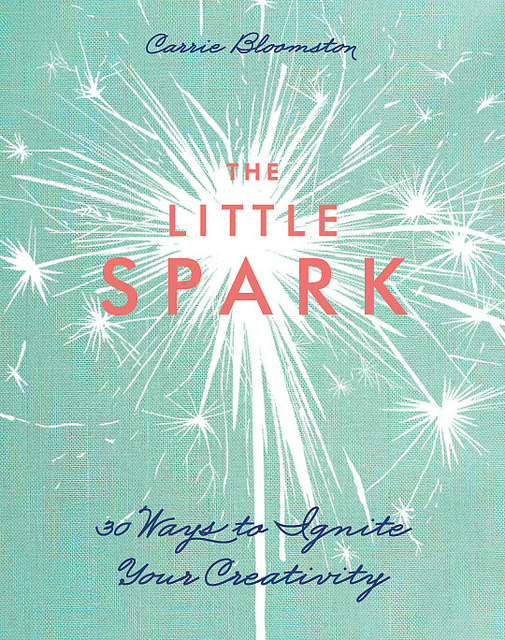 It happens. The well dries up. Your creative mojo chases the sunset out of town and you feel like you've lost a dear friend. How to get it back becomes your next big priority. And lucky us, my friend Carrie Bloomston has just written a delightful book chock full of prompts and exercises to get your creativity back into gear!
This is what Carrie has to say about her book:
You were born with a creative spark inside. Do you look at yourself now and wonder if the spark has gone out? Ignite that inner fire with the 30 engaging exercises, fun activities, inspirational images, and motivating ideas in this book. Learn what your Little Spark of creative passion looks like, how to capture it, and how to make room for it in your life. Read the book cover-to-cover and use it as a month-long creative roadmap, or just dip into the exercises as your time and inclination allow. Either way, you will change your life.
She also made a sweet video trailer!
The book is full of space for you to write in and make yours. It's full of ideas and questions, and peppered with quotes from some really inspiring people. And of, course, lusciously stuffed with beautiful imagery. This image tells me I need to buy more ORANGE pens!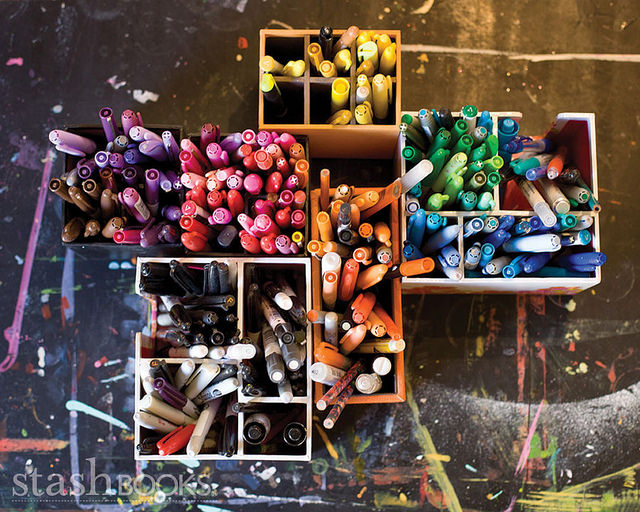 My favorite chapters in the book so far are Chapter 2, about making your creative space calm; Chapter 23, about the rhythm and mastery in repetition; and Chapter 26, about taking a day off (this post is coming to you while I'm on vacation, through the wonders of auto scheduling!)
If you can't wait, or want to gift it for the holidays, it's available on Amazon or from your favorite indie bookseller (mine is Powell's!)
Now go to your studio and play!