Do you have tips, techniques, tools or hacks that make life in your sewing space easier or more efficient for you? Here are some of my favorite sewing studio hacks… please share yours in the comments!  Note, some of the links you see in this blog post are affiliate links, which means I'll earn a small commission from your purchase–at no cost to you!  This goes a long way to support me!
1. Table Extensions
Whether you sink your machine into some kind of sewing furniture (I use both the Janome Table and the Sew-Ezi table), or spring for the portable extension for your machine, having the bed of your machine extended across a table will allow you sew with more accuracy. The table gives you space to line up and straighten out your fabric before it reaches the needle.
2. Velcro on the Foot Pedal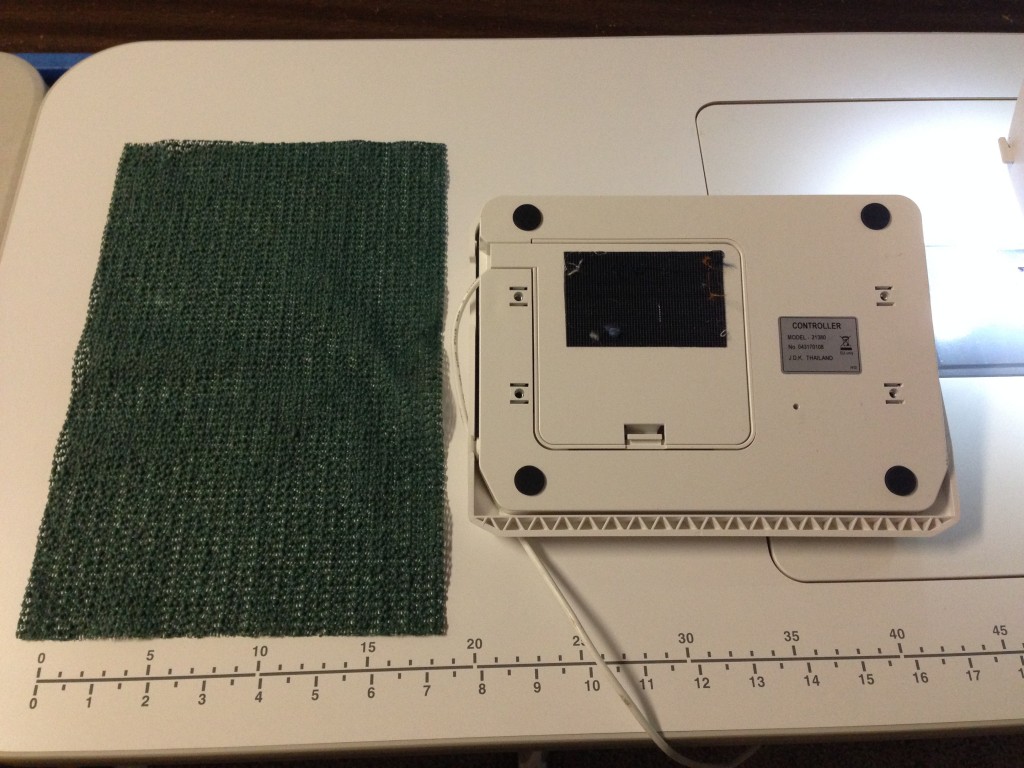 I sew on carpet, so my foot pedal is fond of going walkabout. A chunk of the hook side of sticky-back Velcro allows it to get a grip on the carpet. Your space isn't carpeted? Try a decent sized square of the rubber mat sold for lining cupboards (I carry one in my portable kit so that if I sew somewhere else I'm ready for either).
3. Noodle on the Knee Lift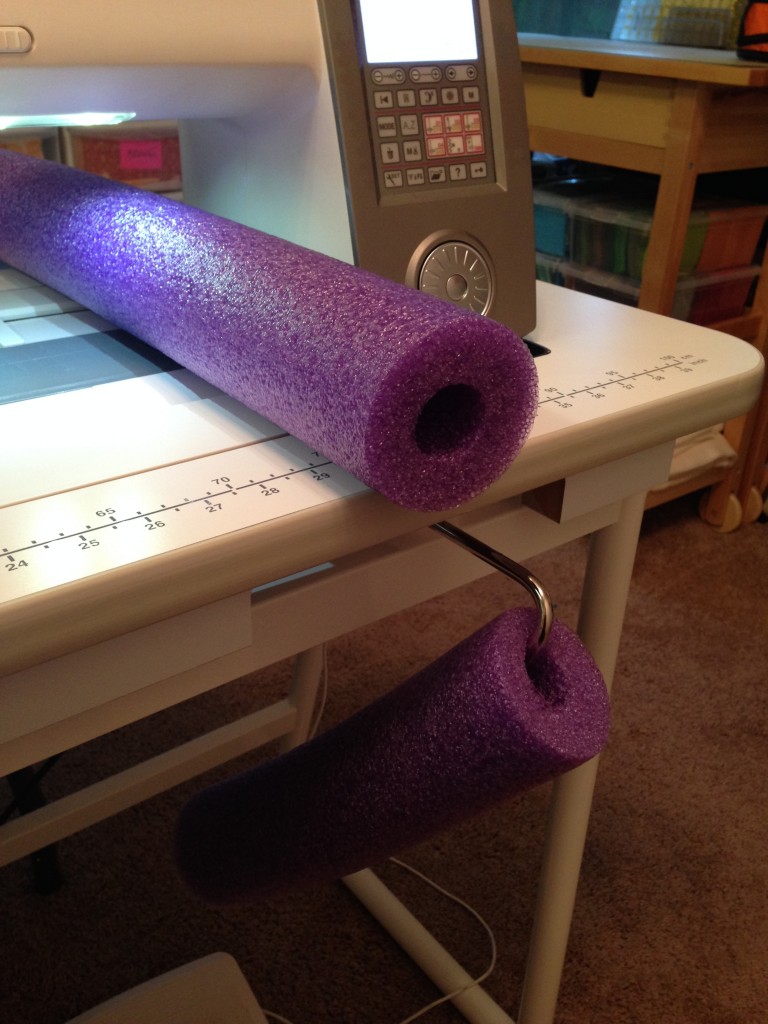 The bigger machines of today all have knee lifts, and as the machine throats (or Harp Space, if we're getting technical) get bigger, the knee lift gets further out to the right. Reaching it can be a bizarre form of inner thigh stretch. Buy a pool noodle that has a big hole through the middle, saw off a chunk (a bread knife is perfect for this) and slide/tug/push it on. It will bring the knee lift edge closer to you, and you won't have mismatched thighs! Bonus: One pool noodle will get you three or four pieces so share with a friend!
4. Different Rotary Cutters for Different Uses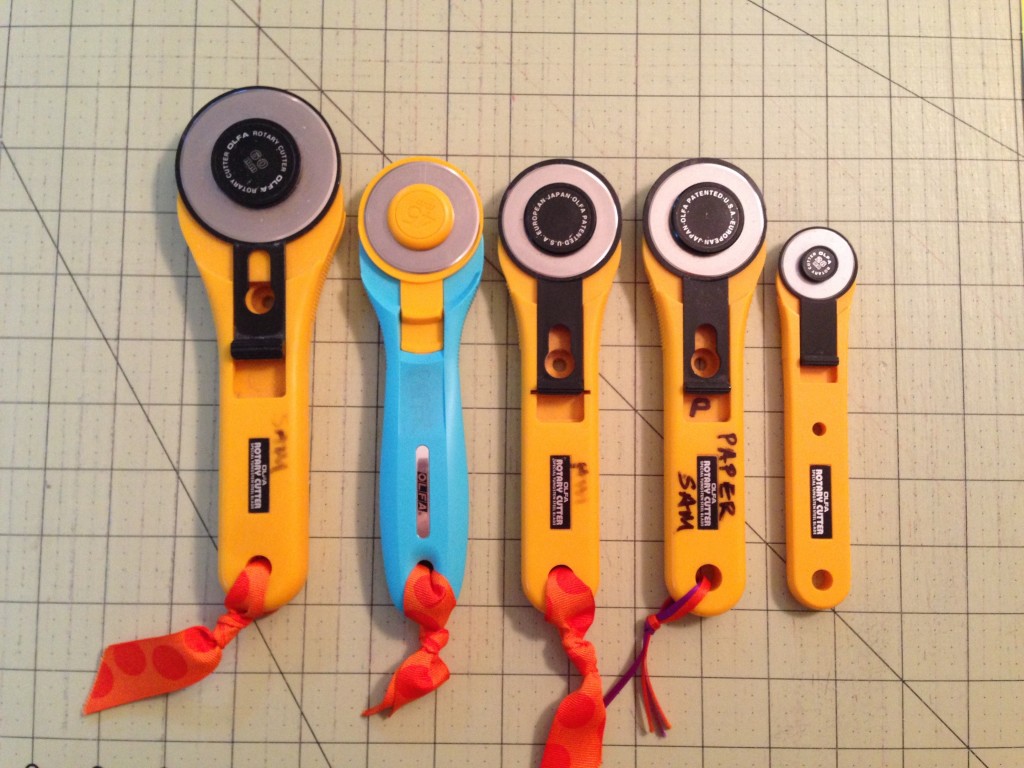 I keep a selection of cutters around so that I can make it easily through different techniques. The 60mm one is for batting, fusible fleece, and when I'm cutting through more than 4 layers of fabric. I have an extra 45mm one specifically for cutting paper, or trimming paper pieced blocks (this gets my older blades). The 28mm is for smaller pieces and curved templates.
My favorite rotary cutters:
5. Cone Stand Hack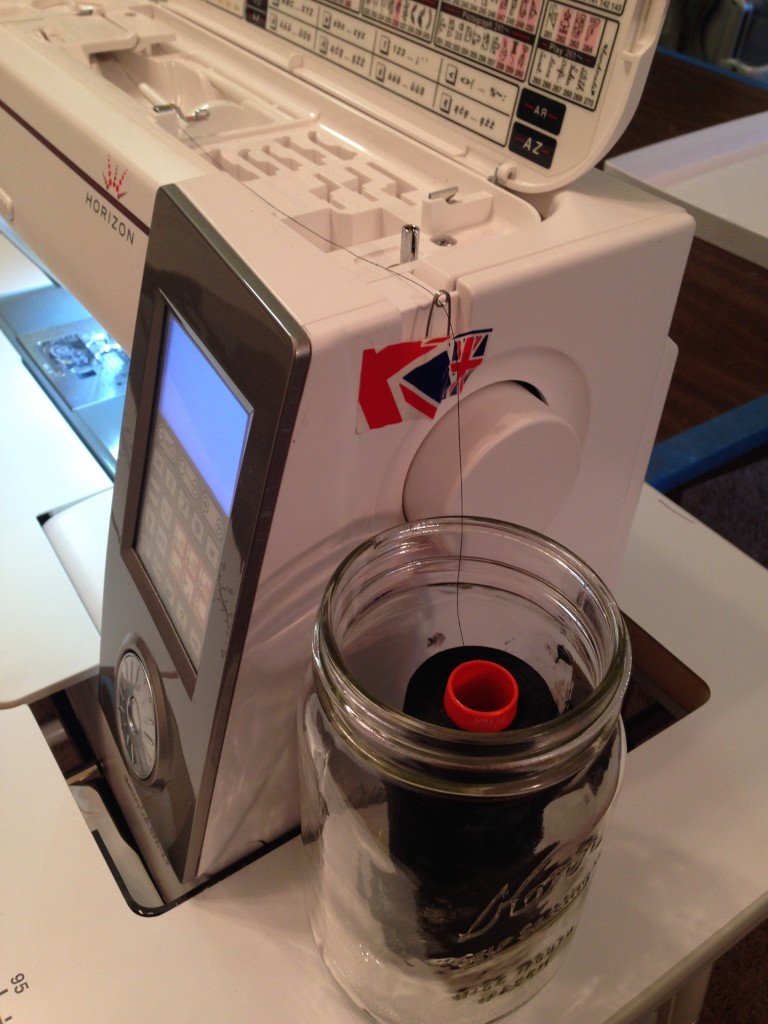 Don't have a cone stand? Do this instead… Grab a big coffee mug or a big canning jar. The base of the cup or jar needs to be bigger than the spool's base or it will wedge. If using the jar, go wide-mouth so you can get your hand in if needed. Pop the thread into it and set it up next to your machine. Tape a safety pin (closed, sharp point down) to the edge of your machine such that you can go from the jar into your thread path in as straight a line as possible. Thread through the end hole in the safety pin and into the thread path.
6. Slider on the Machine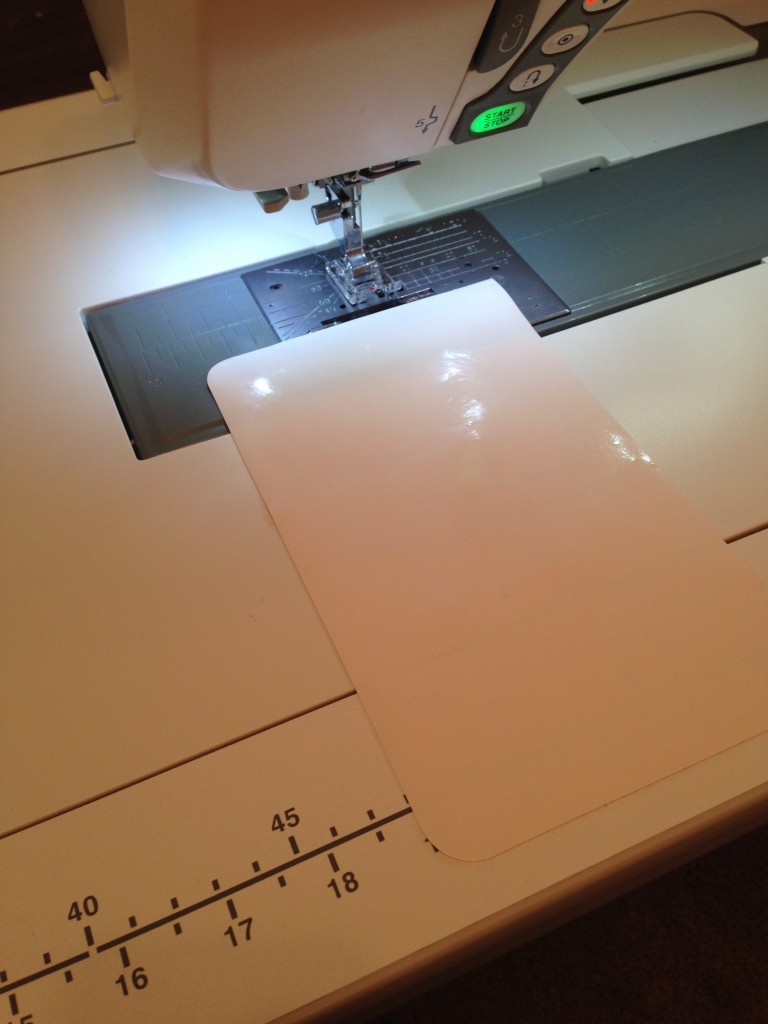 Cover the path to the needle of your machine with a chunk of Supreme Slider (I had a damaged one that I cut in half for this). It will help stop seams from flipping the wrong way underneath as you come into the needle. For paper-piecing, it helps the paper slide across the machine bed, and stops the dreaded flip of the underneath piece. Tip: rinse the slider off at the beginning of every sewing session to keep it sticking on the bed.
Get yours here:
7. Needle Threader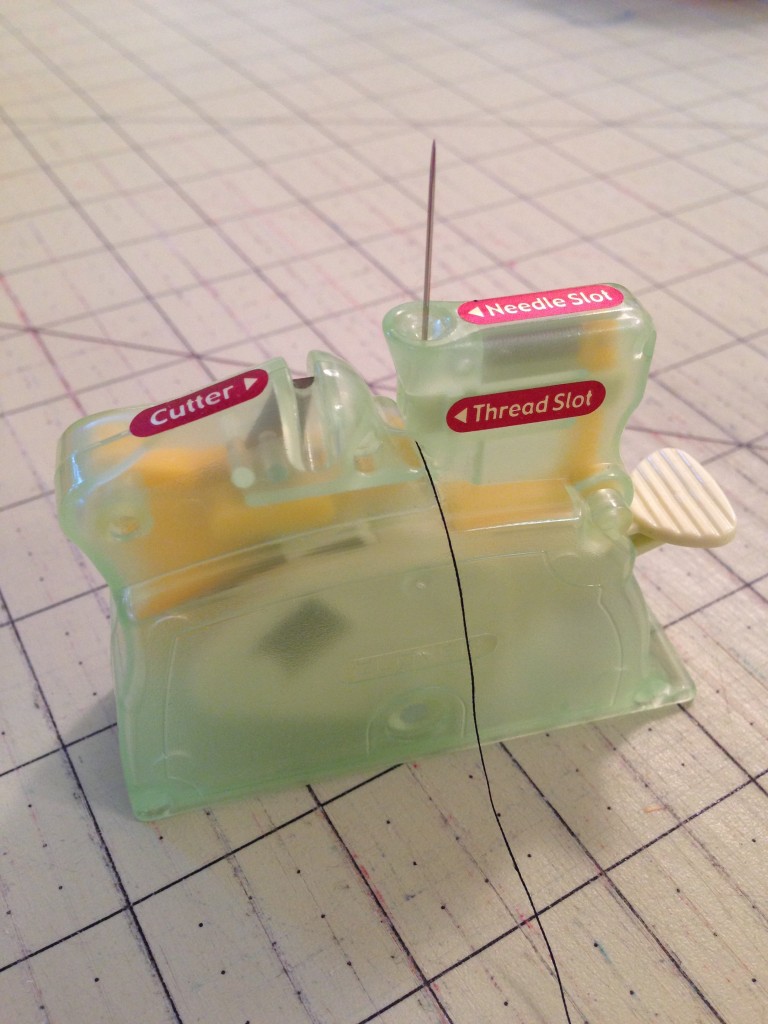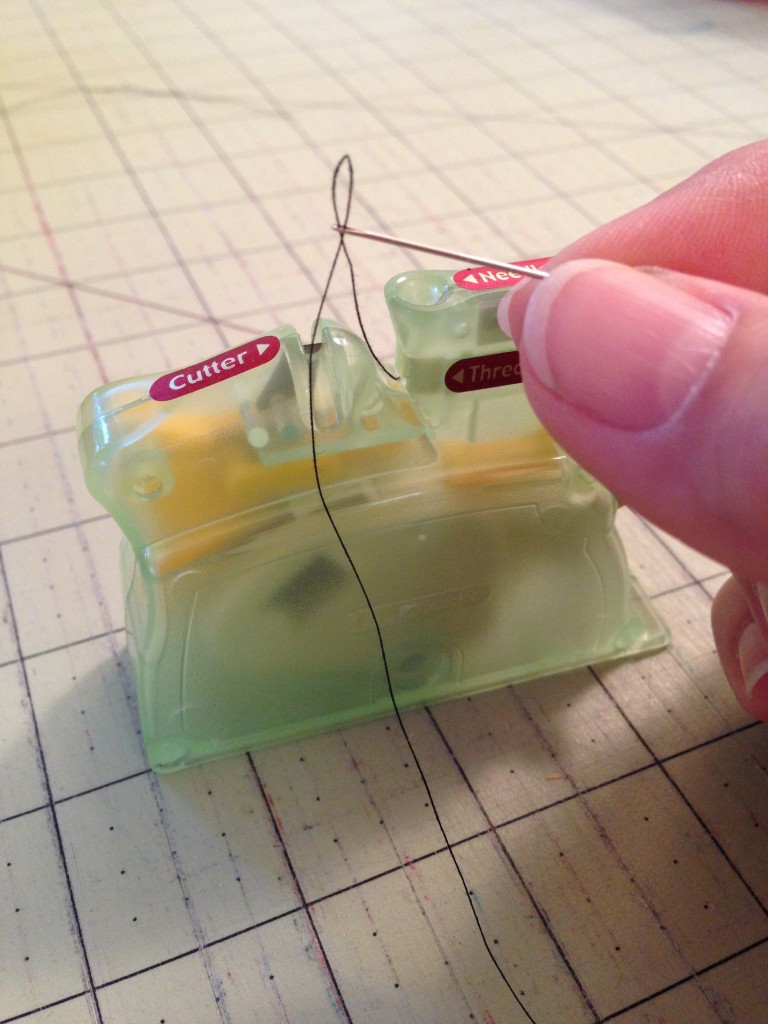 If you can see to thread a needle easily, huzzah! File this away for the day after your 40th birthday for when, suddenly, your arms need to be longer to read anything. This little goody is the Desk Needle Threader made by Clover. Put the needle in eye down, lay thread across the path, push the lever, pull out the threaded needle. It also has a cutter across the top so you don't have to risk your scissors to the capriciously enforced rules of the TSA.
Purchase your needle threader here:
8. Sticky Notes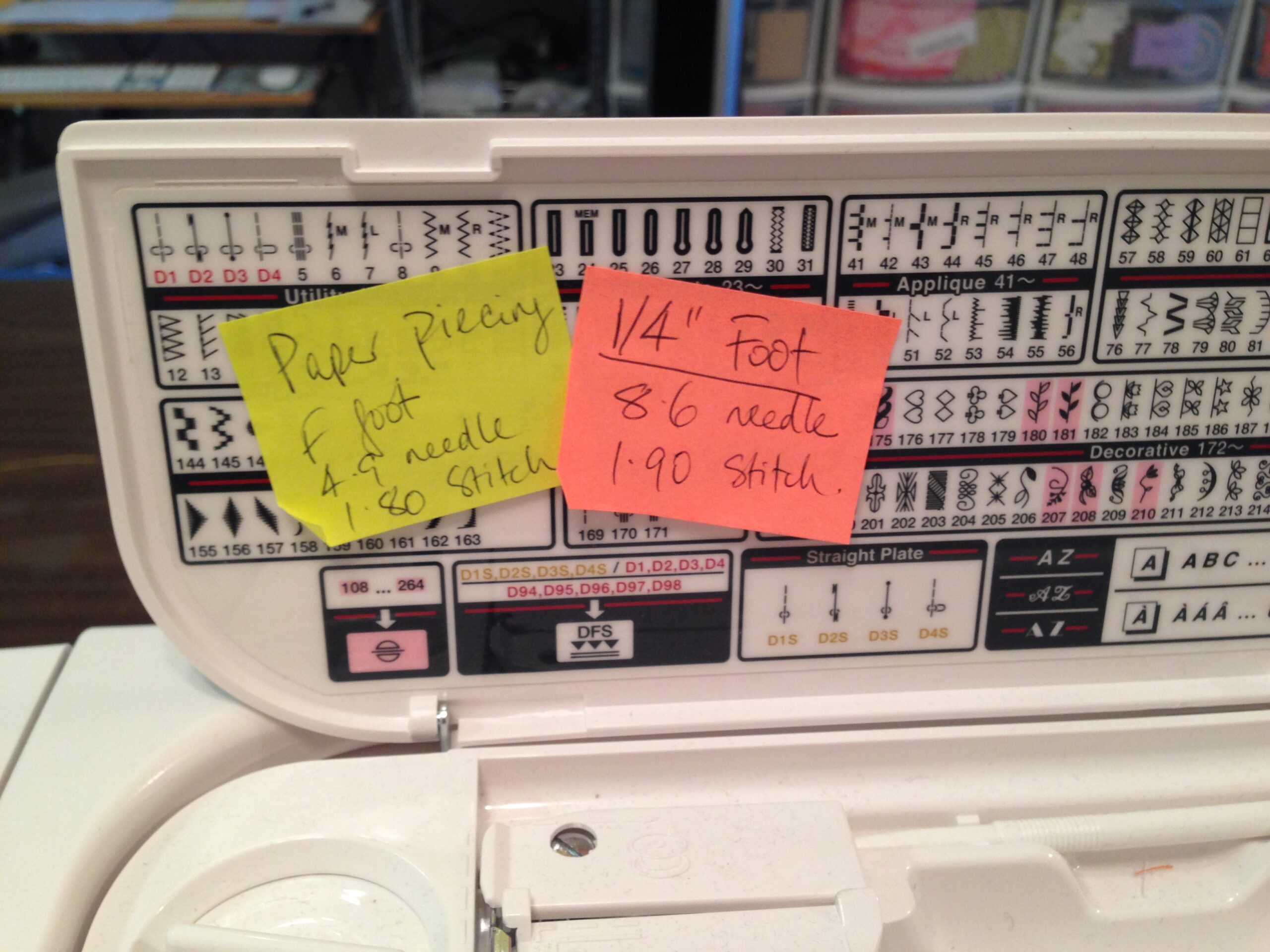 Do you go back to same machine settings over and over? Keep them close by on sticky-notes. I also use them to mark cuts of fabric when I need to keep it all straight.
9. Zippy Bags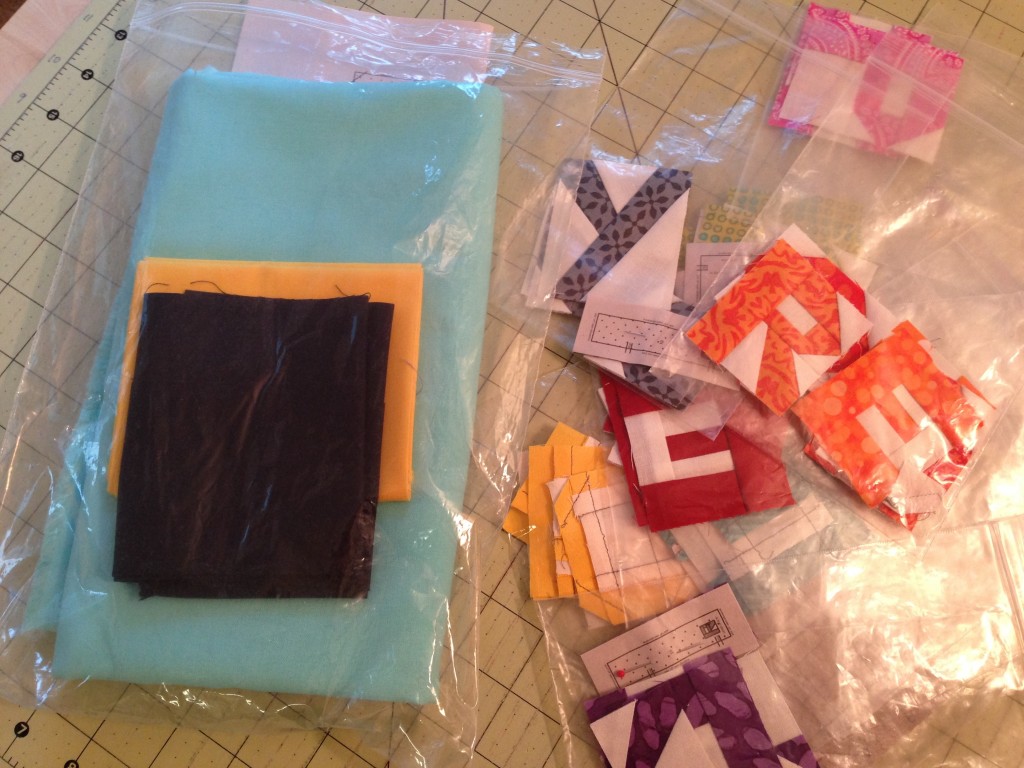 I use these relentlessly to corral projects and their parts. Being as I paper-piece a lot of words (and always precut for them), I bag the parts for each word as I'm cutting. I play a lot less 52-pick-up when I move things around in bags.
10. Tweezers
I keep two sets on hand – one has teeth in the tip, the other has flat ends. I use the first mostly for pulling paper out of paper-pieced seams, and the flat ones for pulling up threads at the machine.
11. Non-sticky Hand Lotion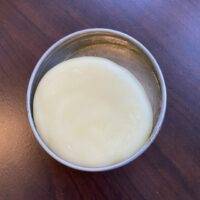 Fabric will steal the moisture from your hands, so I use these little tins of hand lotion bars. Lavishea and LoLo Bar make my two faves, and I like the citrusy smells. Dump the bar into your hands, give it a quick rub, pop it back into the tin, and massage the lotion into your hands. Neither of these products leave a sticky residue! Bonus: when your hands have some moisture, you'll be able to grip the fabric better, and pick up single pieces from stacks.
12. Scrap Pillow Case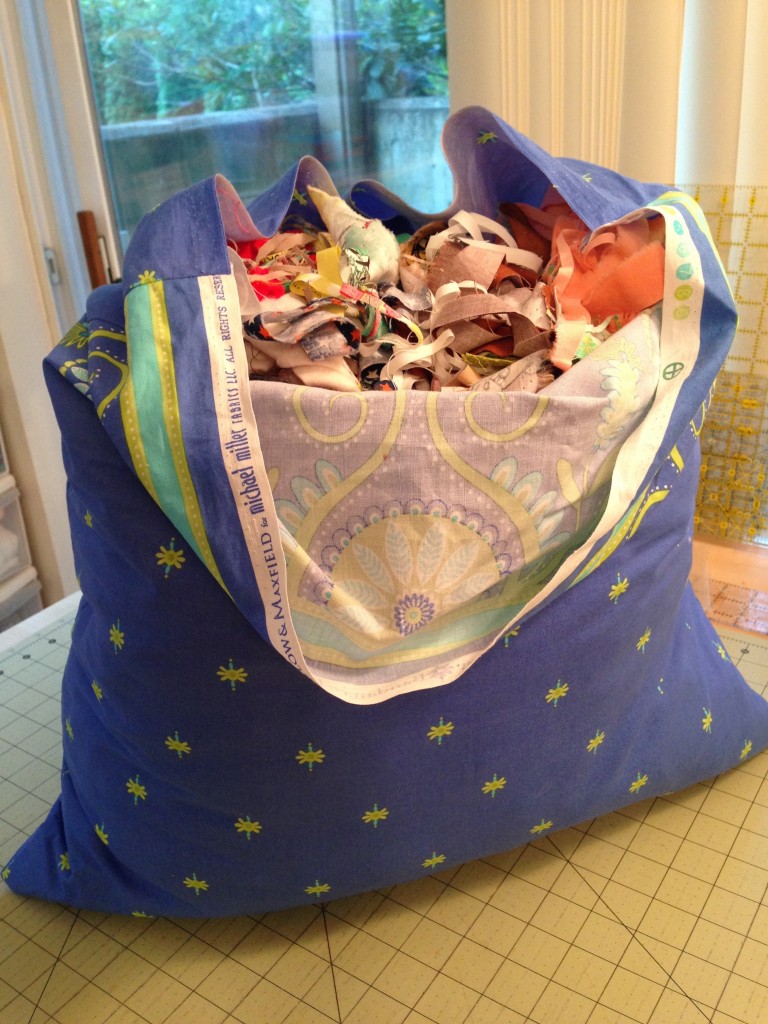 No matter how many scraps you keep, there's still a point at which you'll toss out the smallest bits of fabric. Put together a simple pillow case from that "what was I thinking?" fabric you bought a while back, and throw your scraps into it. When it's full, run a sturdy seam down the edge, and drop it by your local animal shelter next time you're out running errands.
Ooops – that was twelve sewing studio hacks! No matter!