It's a bird! It's a plane! It's a …fabric triangle???
Well, sort of! It's a flying goose that also happens to be a prairie point!
Yes, I've been playing with prairie points again, this time in a pillow/mug rug/pincushion pattern!
If you stopped by the Hoffman Fabrics* booth during Spring Quilt Market, you might have seen a few pillows that my wonderful Stunt Sewists helped make out of Hoffman's  latest yummy hand-dyed batiks, the Indah solids and prints from the ME+YOU line of fabrics: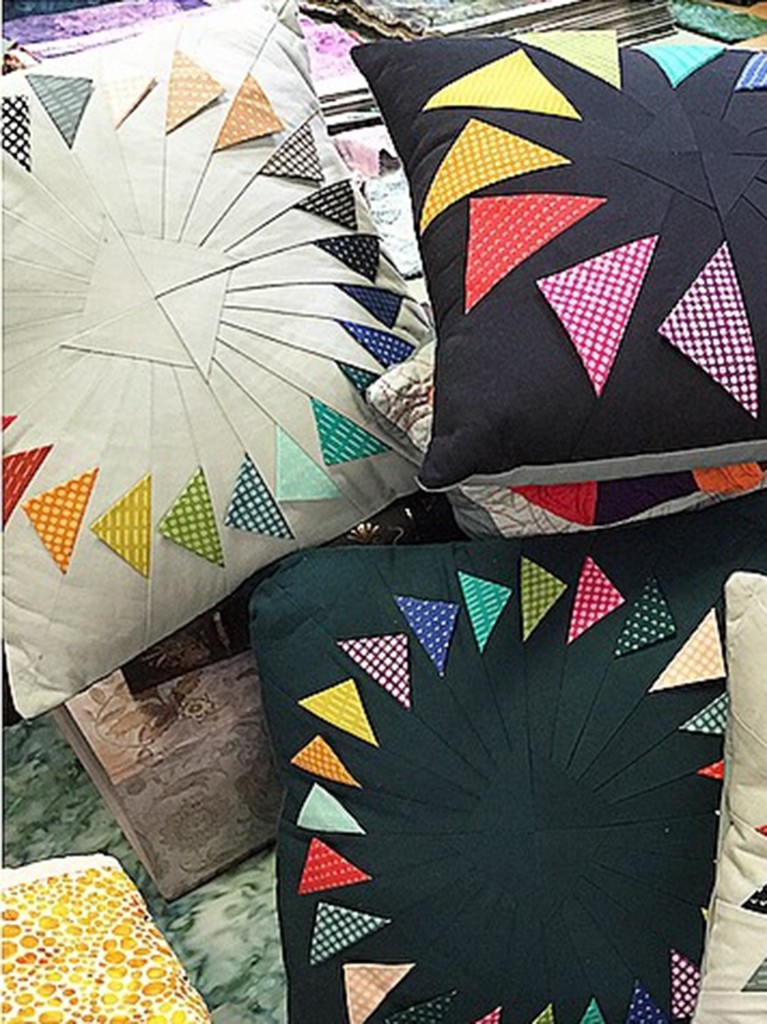 Here's the whole line – it'll be in stores in August. If you have never handled a Hoffman batik you need to go touch these… they are made on a beautiful high-thread-count stock, and don't shred like a lot of other solids. And this is just the beginning… more coming later in the year!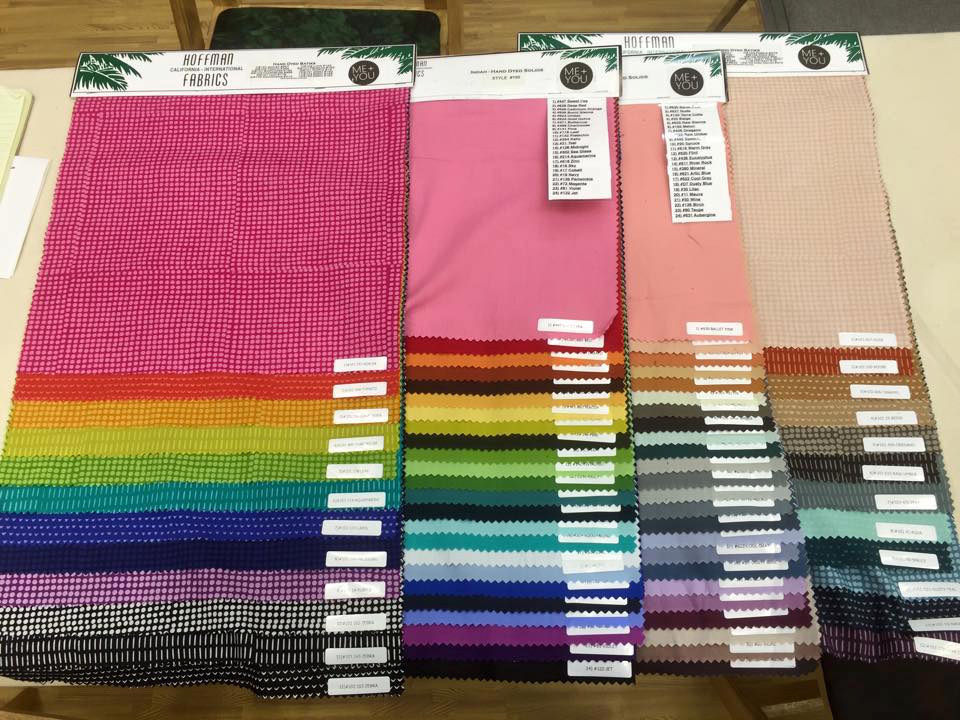 Lucky us, the Stunt Sewists and I got to play with them in a hurry for Quilt Market samples. I had worked out the prairie point fish for Fin and Dandy, and had the idea to make a circle of geese from prairie points too. So Cath of Wombat Quilts, Brittany, Wendy and Monica came to help, and we cranked out a bunch of pillows that showed off the new fabrics. Brittany spent an entire evening ironing dozens of prairie points!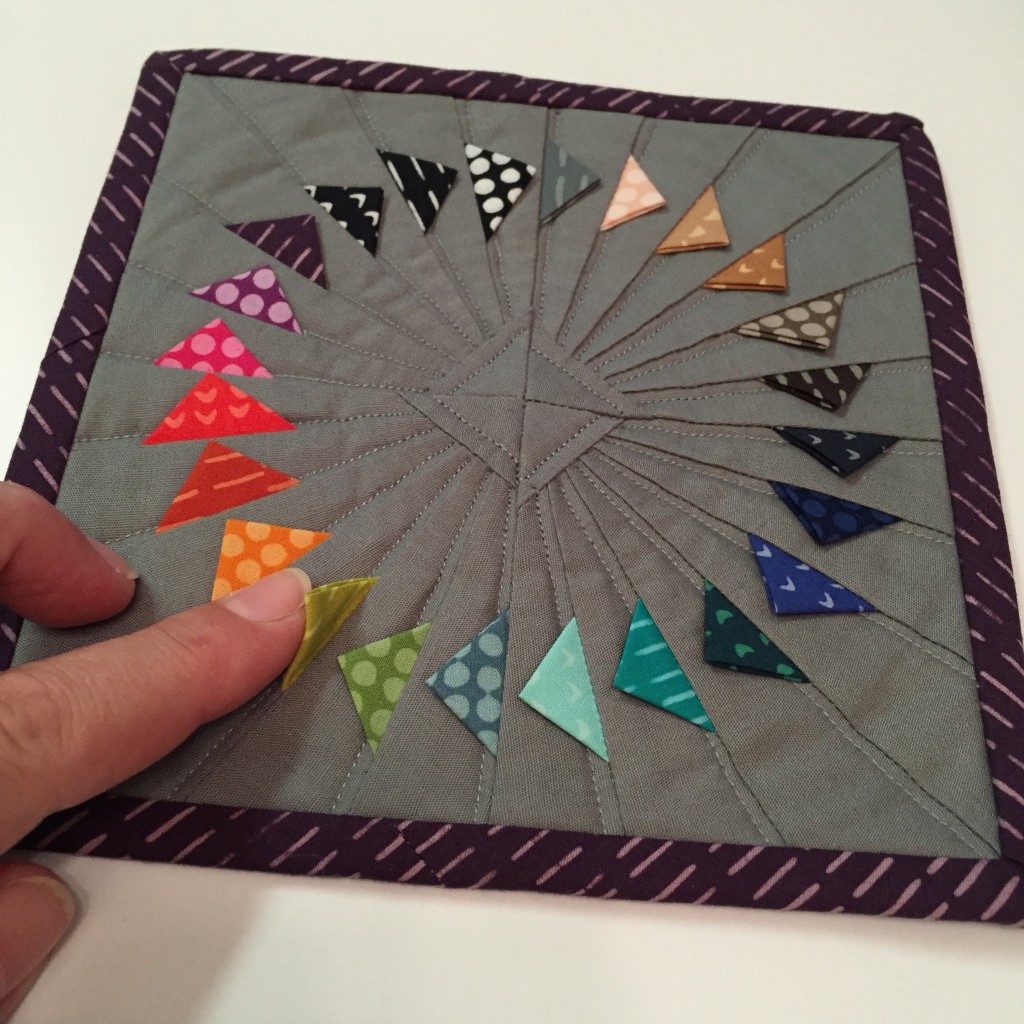 Once market was over, the kind folks at Hoffman called and asked where the pattern was… um… it was still in my head! So I went back to the drawing board, and added the mug-rug and pincushion sizes to the pattern to make it more fun (that pincushion is seriously CUTE!) and promptly sent it off to the testers. I <3 my test crew!**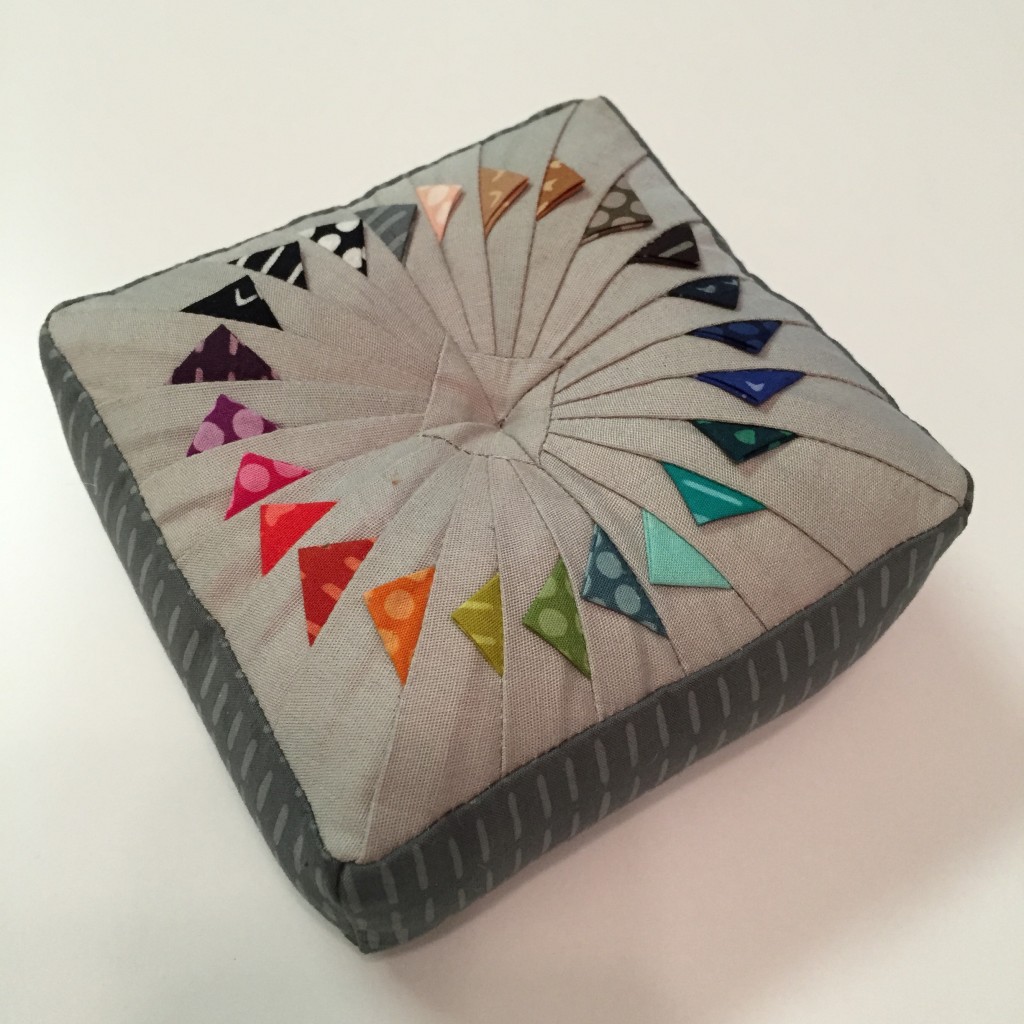 It's ready to go now, and due back from the printer by Friday, so you can get yours here.
Like most of my paper-pieced patterns, this one has easy pre-cutting instructions for the backgrounds to save you time and fabric, along with a bunch of drawings to help you through a nifty way of aligning the points without using too many pins. I also shot a photo tutorial for those of you who find pictures more helpful than mere words!
AND – before you leave… yes… a giveaway! I'll give away a jar of mini-charms from Hoffman, plus a hard copy of the pattern to a randomly drawn winner drawn on Saturday, June 27th. Hmmm… let's have you tell me about what you might make out of these mini-charms, should they come to your house!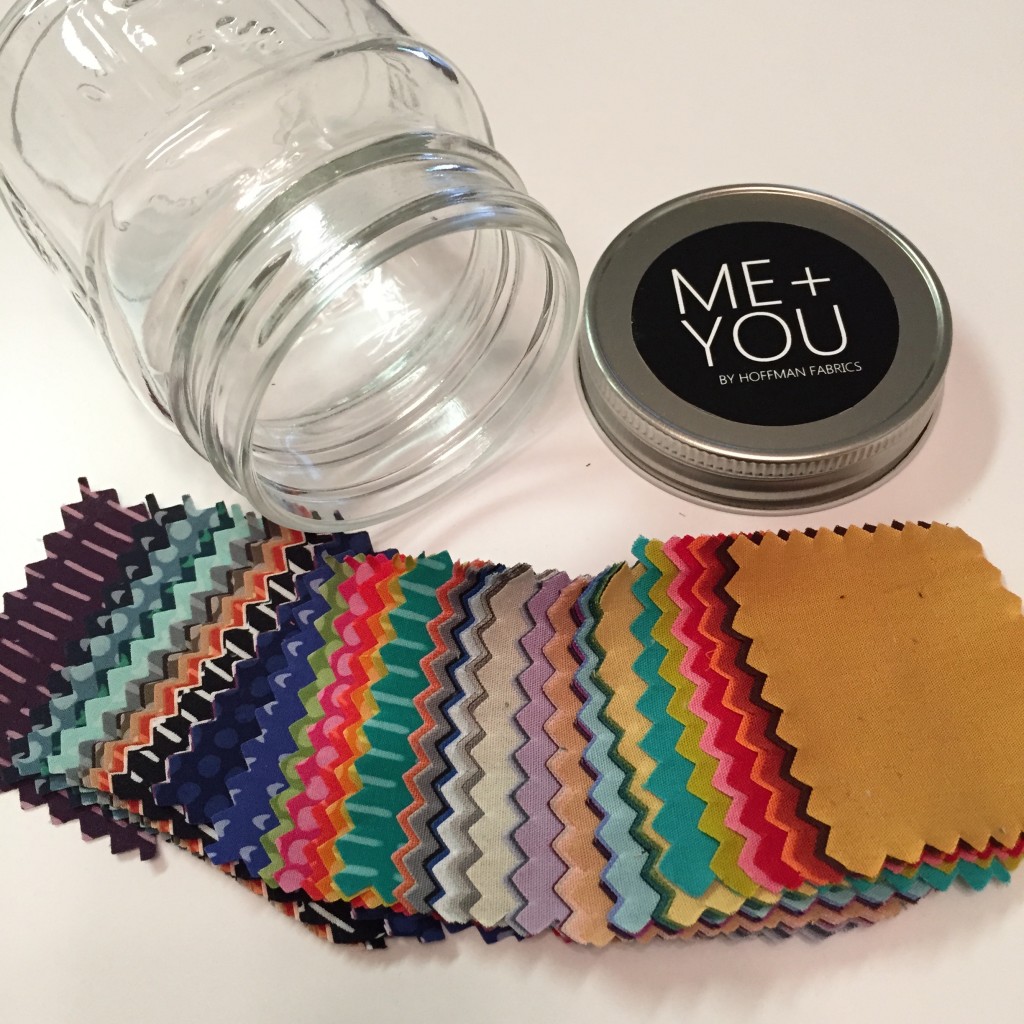 * I have a great professional relationship with Hoffman Fabrics!
** This pattern was tested by Janet, Lisa, Melissa, Kimberly, Paula, Kim, Monica, and Adva.
*******
BTW – Did you join my mailing list yet? Do it here. I'm dreaming up groovy exclusive stuff for you!