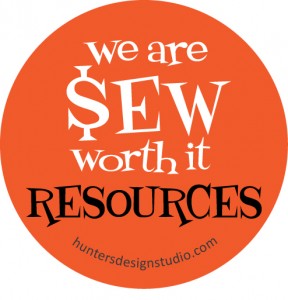 Below are documents I created for you to download and use as needed:
Single Project Tracking Worksheet: HDS Project Tally Worksheet – Use this to track the time, materials and resources of a single project.
Multiple Project Tracking Sheet: HDS - WASWI - Studio Project List Sheet - use this to keep track of the broad numbers of multiple projects (I track everything I make, right down to charity blocks and small swap projects.
Basic Invoice in MS Word (you have to do the math and type it in): Sew Worth It - Word InvoiceTemplate
Basic Invoice in MS Excel (does some math for you): Sew Worth It - Excel Invoice Template
A PDF version of the Excel Invoice, just in case you don't use MS Office, and want to see the format to make your own: Sew Worth It PDF Example
A super expanded invoicing template was created by Molli Sparkles and you can download that here.
Check back often for more (and let me know if there's something else you think would be useful)
Add this image to your site linked to this URL: https://huntersdesignstudio.com/ew-worth-it-2/
*******
BTW – Did you join my mailing list yet? Do it here. I'm dreaming up groovy exclusive stuff for you!