Welcome to the Last Minute Gift Holiday Blog Hop!
I have a few fast and easy projects for you, each take about an hour to make and can be made with scraps or a fat quarter.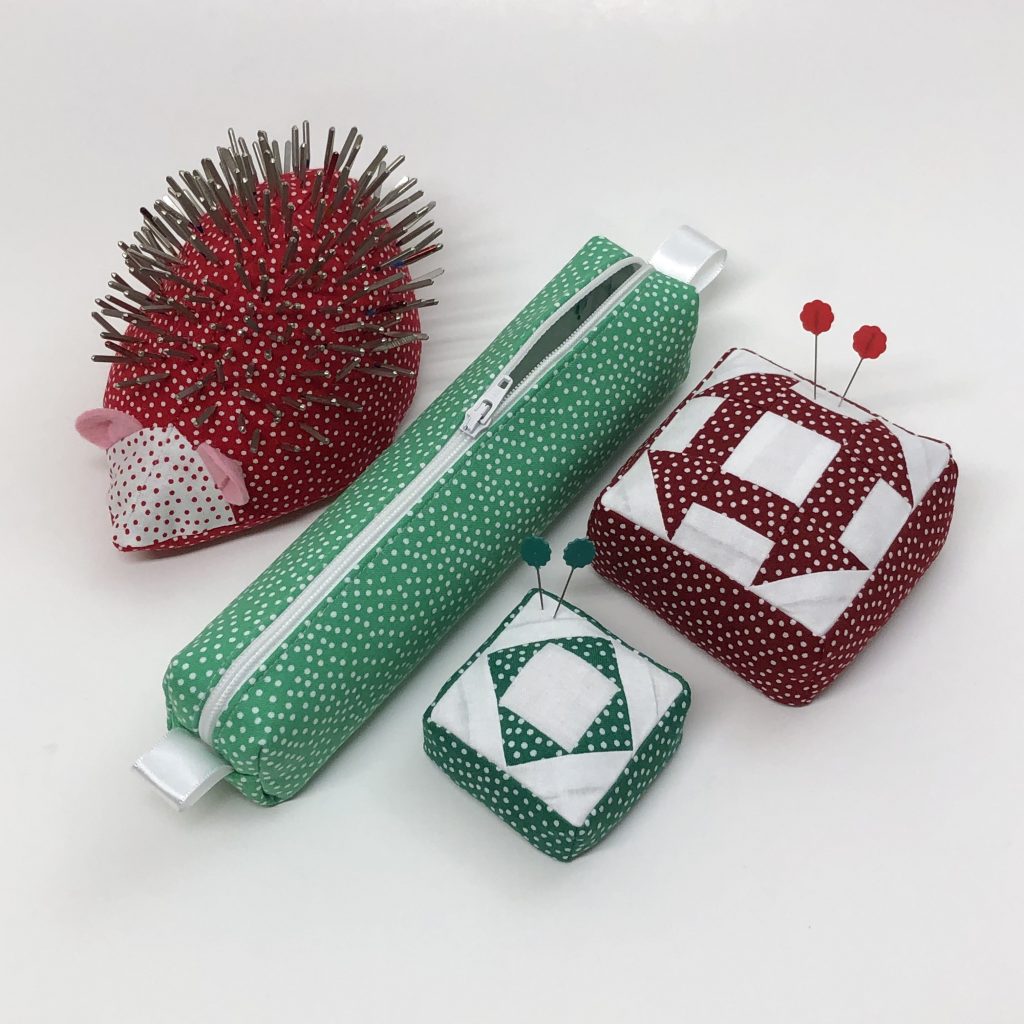 First up is the Hedgie Pincushion – this little softie is about 5" nose to tail, and is an excellent repository for all your dead sewing machine needles (which I hope you're changing often!) It would be a great gift for a sewing friend.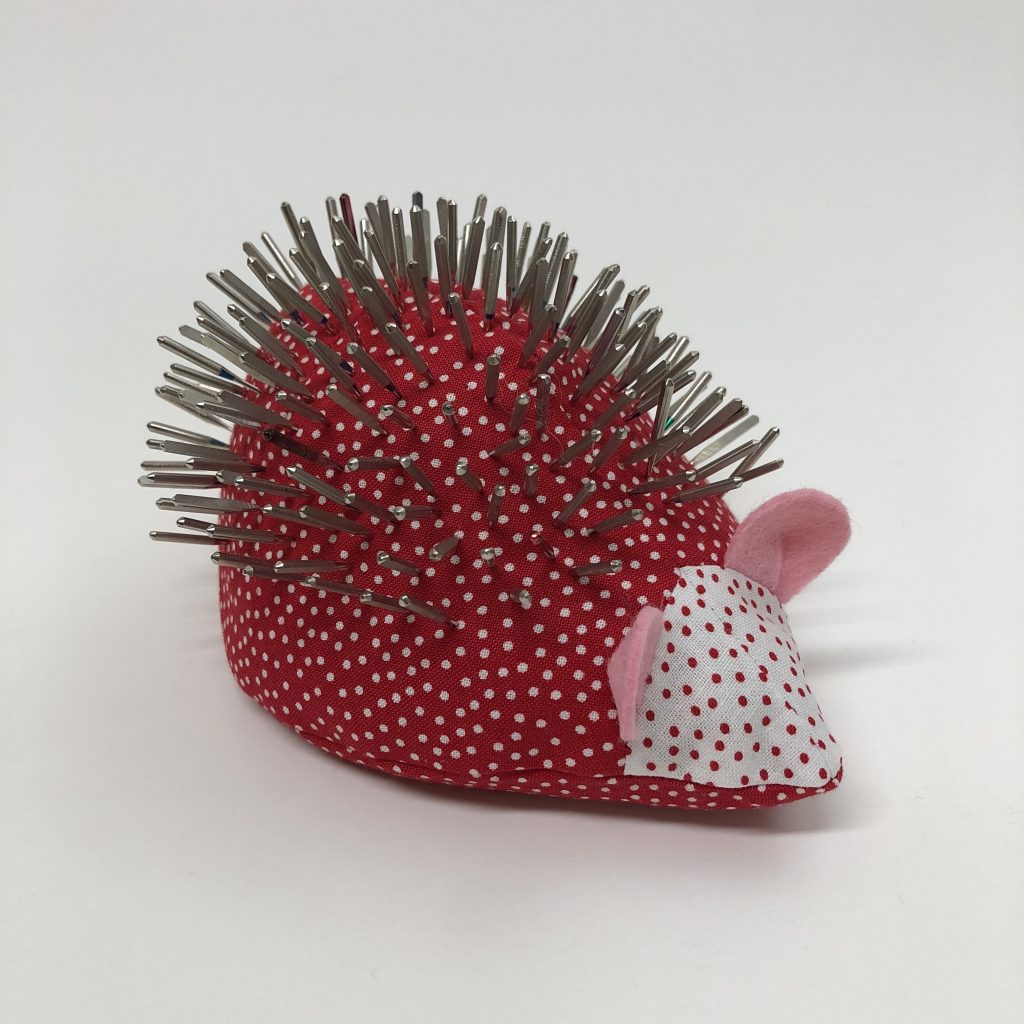 Next up is a brand new pattern, Chunky Wee Pincushions. The pattern includes six classic quilting blocks in three different sizes (4", 3", and 2") to make pincushions that work on your sewing table. The smallest one is great in your hand sewing kit (it's 2" x 2" x 1" tall!) They are all satisfyingly chunky! Best of all, the pattern is on sale through Sunday Dec 9 2018!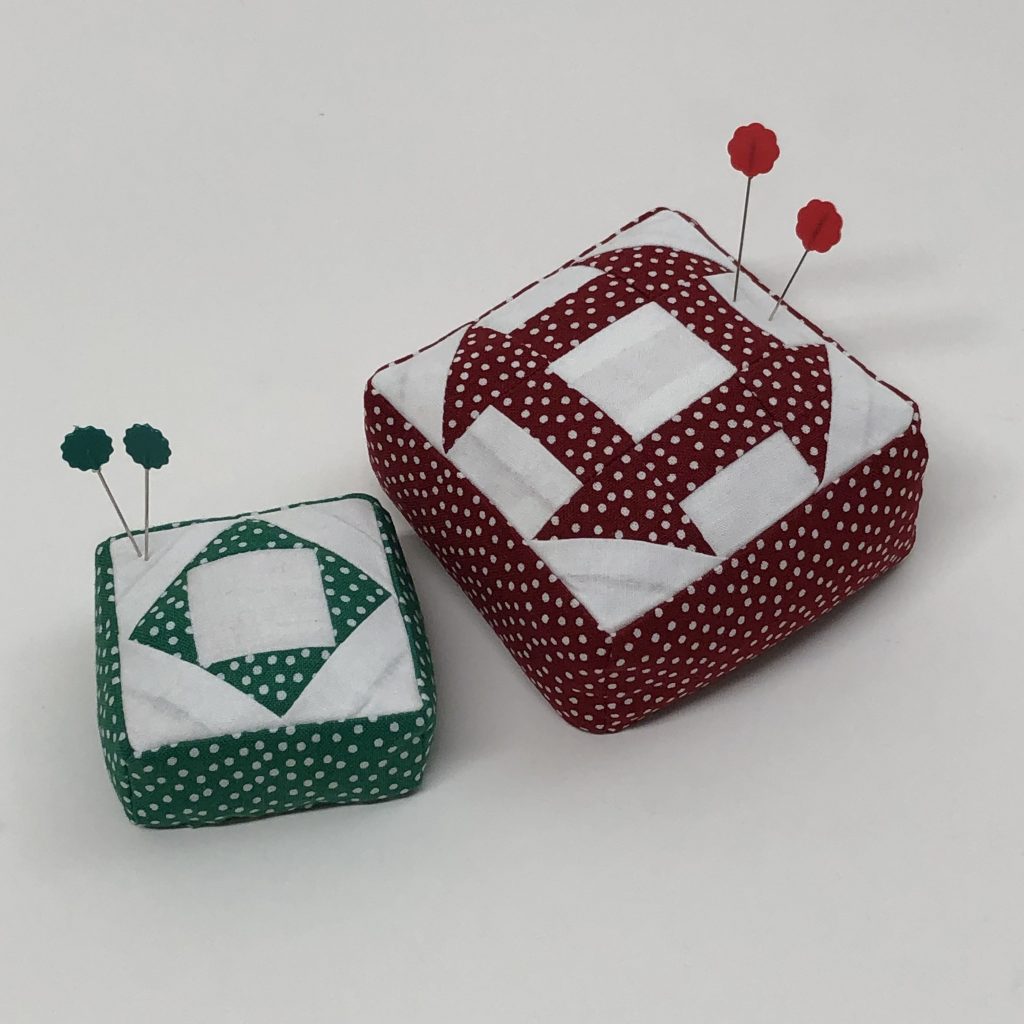 The last project I want to feature is a perennial standby, Chunky Wee Zippy Pouches. It goes together in just 8 seams! The photo is the small pencil pouch from the pattern, but there are two other sizes included, as well as instructions to make a pouch of any size of your choosing (yep, I have easy math instructions for that!) These make great gifts for teachers, artists, students, and just about anyone who likes to keep stuff all zipped up. This pattern also has a photo tutorial.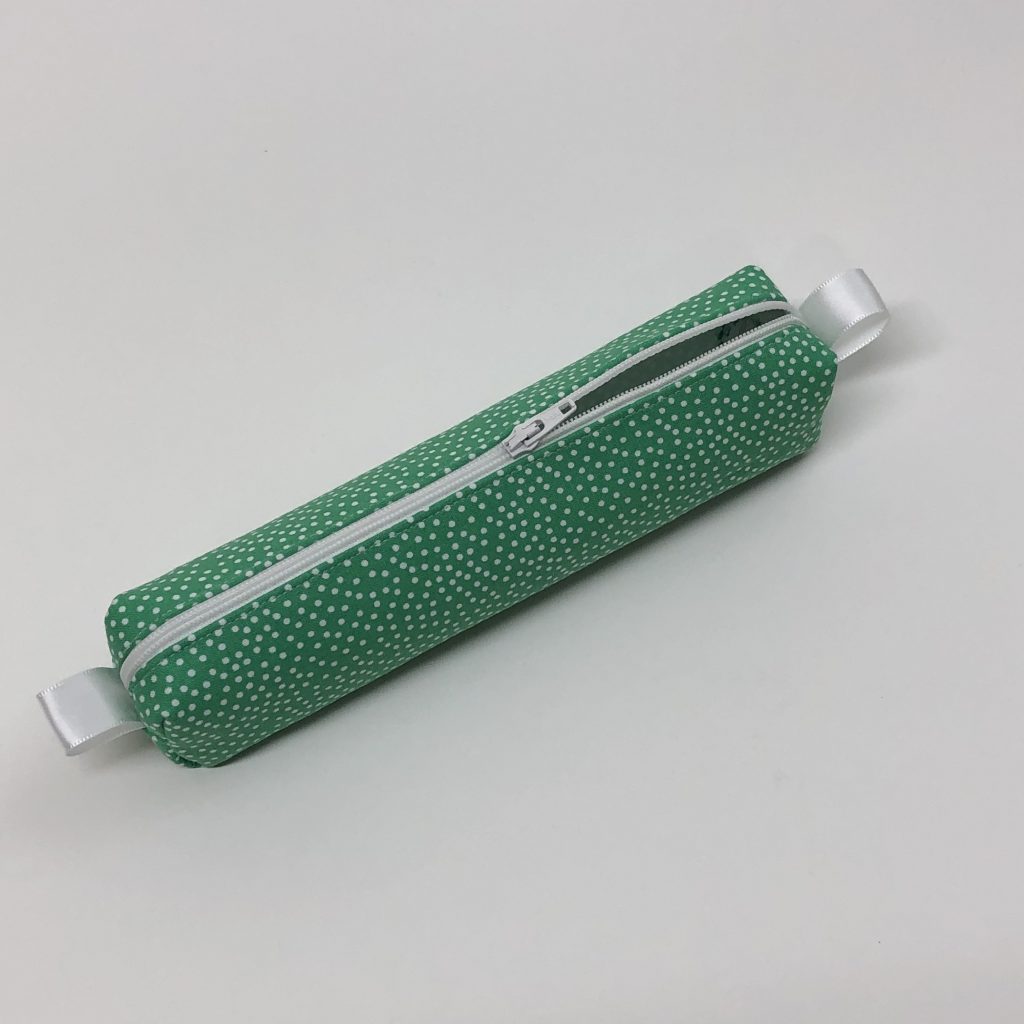 Michael Miller Fabrics* is sponsoring this blog hop, and they'll be giving a FQ bundle to a randomly chosen commenter at each stop – so please comment below for a chance to win!
ALSO please stop by the rest of the hops to see other cool last minute ideas!
Monday, December 3rd, 2018 Debby Kratovil: http://debbykratovilquilts.blogspot.com/
Tuesday, December 4th, 2018 Stephanie Kendron: http://modernsewciety.com/blog
Wednesday, December 5th, 2018 Lish Dorset, guest post on Michael Miller Blog blog:
Thursday, December 6th, 2018 – Sam Hunter: https://huntersdesignstudio.com/blog/ (you are here!)
Friday, December 7th , 2018 Wendy Sheppard: https://ivoryspring.wordpress.com/
Saturday, December 8th, 2018 – Natalie Crabtree, guest post on Michael Miller blog:
Sunday, December 9th, 2019 – Gemia: https://phatquartersfabric.com/blog
Monday, December 10th, 2019 Sandra Clemons: http://sandraclemons.blogspot.com/
* The cute pindot fabrics in my pix are the Garden Pindots from Michael Miller Fabrics – they are adorable, and a great addition to your stash!