I released four new patterns for Spring Quilt Market and they're in the shop now!
As always, HUGE THANKS to my test crew: Monica, Ursula, Barbara, Flaun, Jean, Kimberly, Trish, Megan, and Janet and the SLO Creative Test Crew. And more HUGE THANKS to Kazumi Peterson of K.Peterson Quilting for making my quilts look so pretty!
First up, one for the holidays! I know… but all the holiday fabric is coming into the store right now 🙂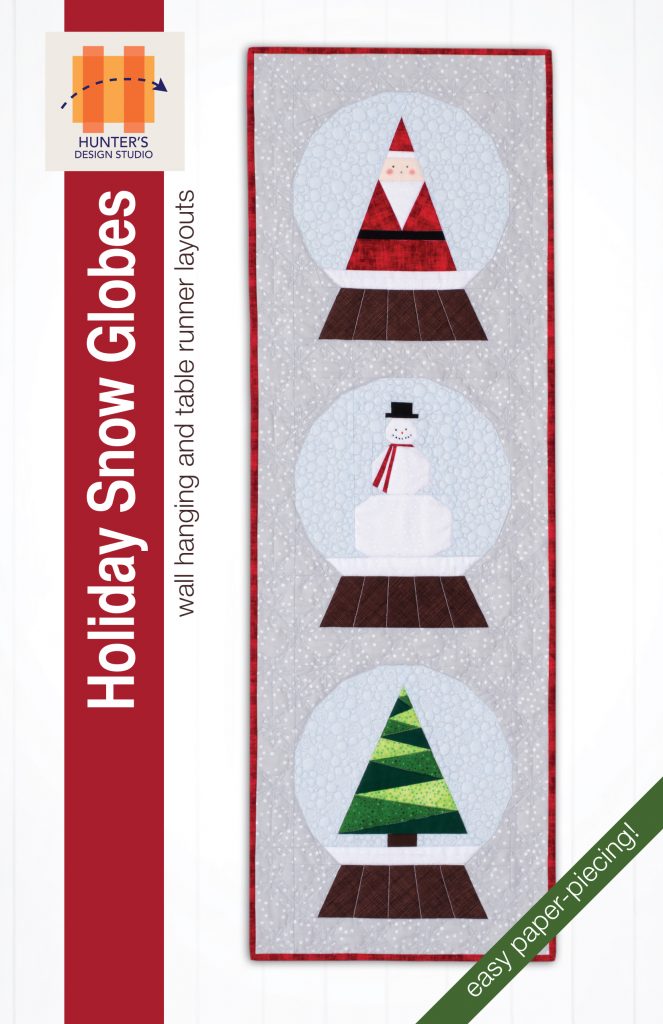 This is Holiday Snow Globes, and can be made either vertically for a wall hanging, or horizontally for a table runner. It's all easy paper-piecing and a few sashing strips. Check out the sweet faces (and quilting) on Santa and the Snowman:
Next is Dashing Dots: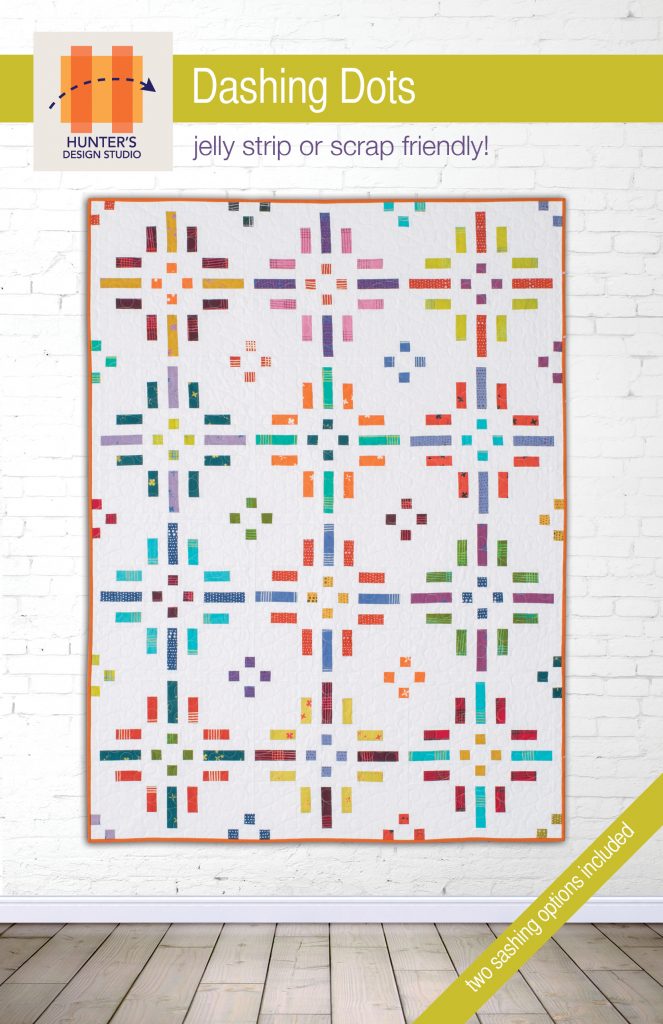 This design is inspired by a print in the latest fabric line from Janine Vangool, Uppercase Volume 2: Dots, Dashes and Diamonds (with her permission). The blocks are 14" finished. The pattern has five sizes from Lap to King, and includes two different sashing options:
Bloomin' Too is the next pattern (a sister to the original Bloomin'):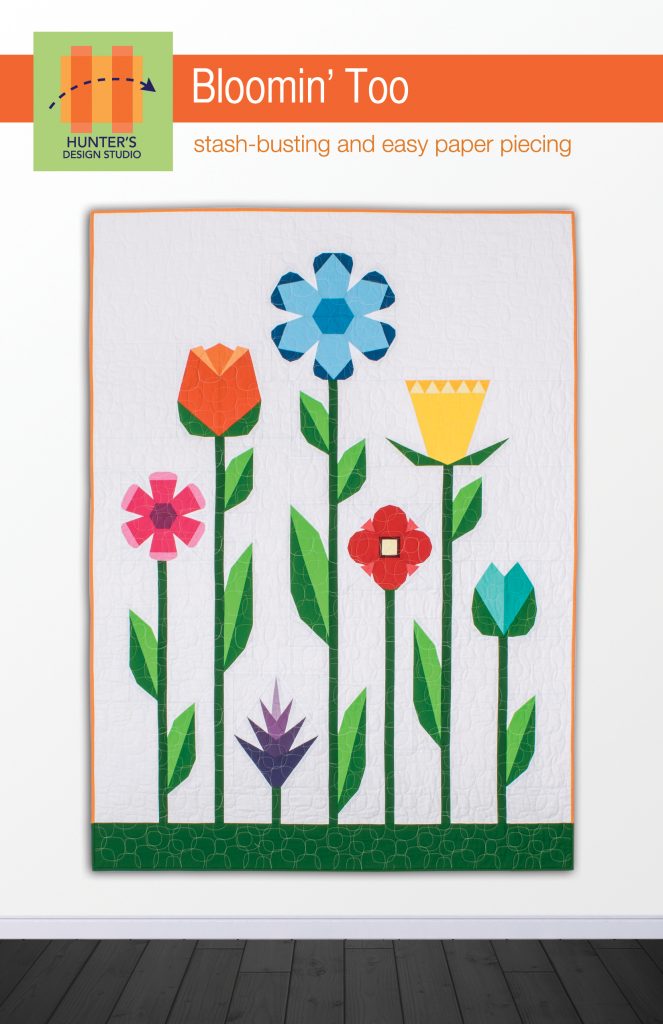 I love how cheerful this pattern is! The flowers and leaves are paper-pieced and set with simple squares and rectangles. It's a great stash-buster too.
And last is Fourteen Wheeler, the 6th in the series of "planned improv" quilts made with just 14 fat quarters – this time with pinwheels for the featured block: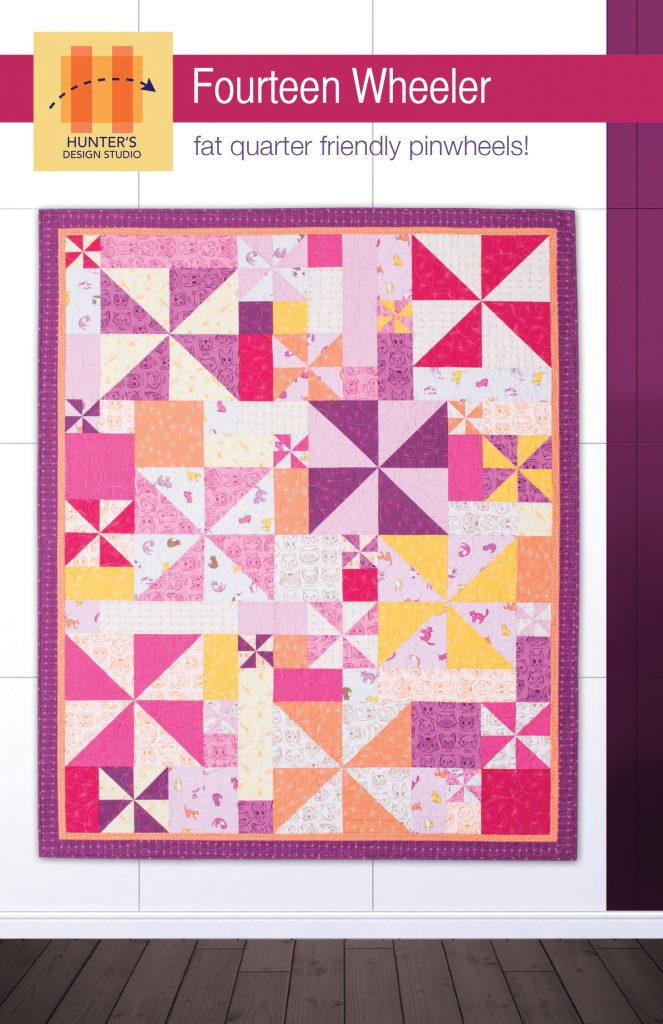 And of course, I have some to give away! Please leave me a comment, and tell me what you're working on right now.
I'll choose TWO winners on Sunday June 18th!