I released four new patterns for the recent Quilt Market, and they are all live in the shop now!
Here they are: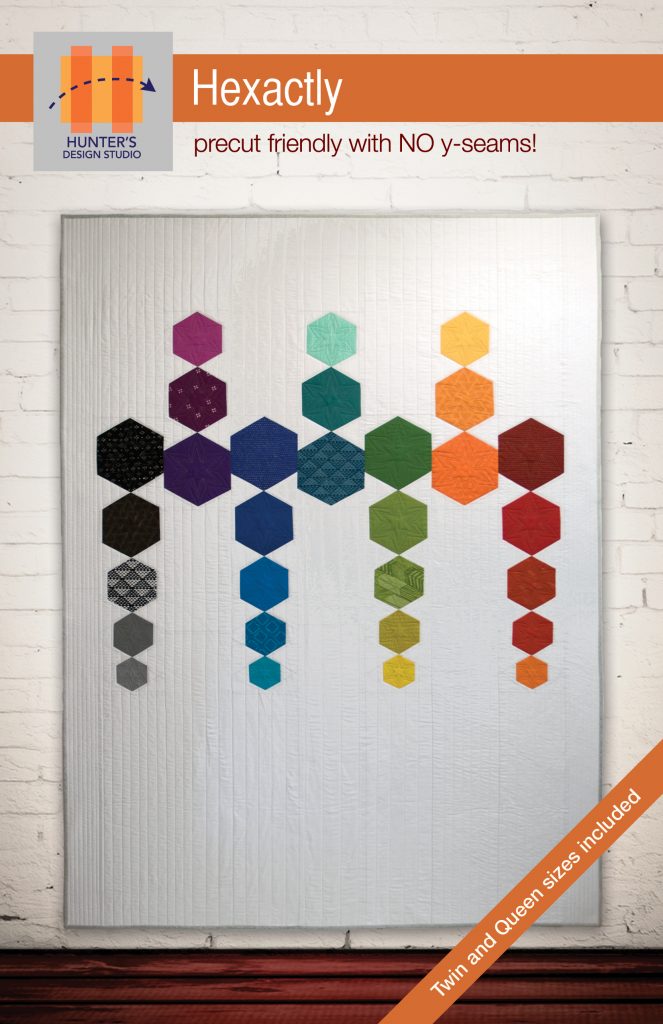 Hexactly! I'm so excited about this pattern! It's all pieced (no applique) and NO Y-SEAMS!! I really enjoyed the puzzle of figuring this out. You can make it with 10" precuts, or fussy cut one from your stash (I'm working on one with skulls and skeletons for my son). The pattern includes Twin and Queen sizes.
Churning Fourteen is the 5th in the series of "planned improv" quilts made with just 14 fat quarters. The layout is all patterned out, so it's far easier than it looks. And who doesn't love a pretty Churn Dash! The cover quilt is made from Uppercase by Janine Vangool, and here's another version, made with Carrie Bloomston's new line, Dreamer:
Big Star Chevron is the third in the Big Star series. This can be made with just three or five fabrics. All straight piecing and NO Y-SEAMS! All the color work in this quilt is in the backgrounds, and it goes together quickly.
Here's another version, made with Lotta Jansdotter's new line, Lilla (look for this kitted in an upcoming Keepsake Craft of Quilting Catalog):
The last pattern of the group is Fair & Square: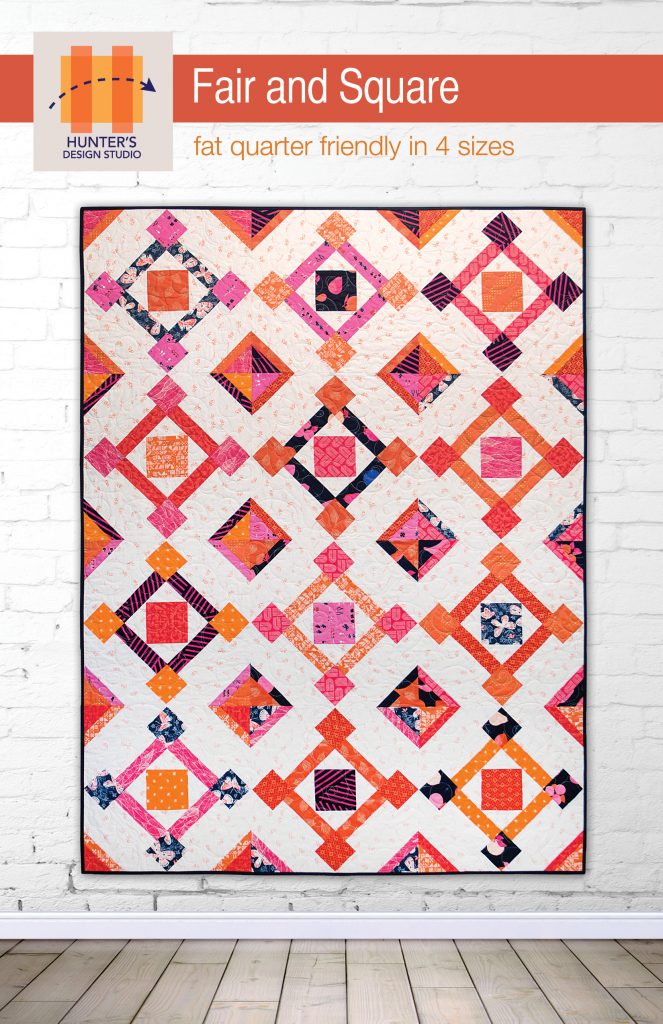 This cheery quilt is fat quarter-friendly and has instructions for Lap, Twin, Queen and King sizes. It's entirely block based, so easy to make in a custom size. The blocks are 17" x 17" finished.
And of course, I have some to give away! Please leave me a comment, and tell me what you're working on right now. I sense there's a lot of sewing happening for gift-giving! I'm furiously binding something for a friend on deadline, and then after that, I have another binding to finish for a Thanksgiving gift! #sewingatthespeedofsam
I'll choose TWO winners on Monday Nov 28th!
HUGE thanks to my Trusty Tester Team: Trish, Kimberly, Janet, Jean, Chelley, Barbara, Mary Ellen, Monica, and Flaun.