There's a new section in the shop, one just for paper-pieced block patterns!
It came about after I posted a few paper-pieced crane blocks on Instagram from a project my mini-group and I are working on (we're making a quilt that will be raffled for donations of socks for a local shelter), and you kind readers asked for the pattern:
I found this block online, but re-drafted for 3", 6" and 9" sizes for my friends, adding shading for the accent sections. Once I gave it the "Sam treatment" I decided it would be a shame to keep it ourselves, so it's available as a free download!
Also, on a lark, I shrank the pattern to 1 1/2" finished. There're a couple people in my group who like the challenge of sewing tiny things… we call it "sewing with confetti!" What can I say? We're all a little nuts!
Isn't it insanely cute? (Emphasis on the insane!) So the 1 1/2" pattern is here in the shop too!
Then I decided to look through my files to see if there was anything else to share…. yep, paper pieced patterns from a couple of projects I designed for Janome a couple of years ago, one for a tree, another for a patriotic heart (just in time for July 4th):
And when I dug out the heart, I remembered that I designed this wall hanging as a paper-piecing class sample, so I re-colored it for the Quilts for Pulse project, and put that in there too: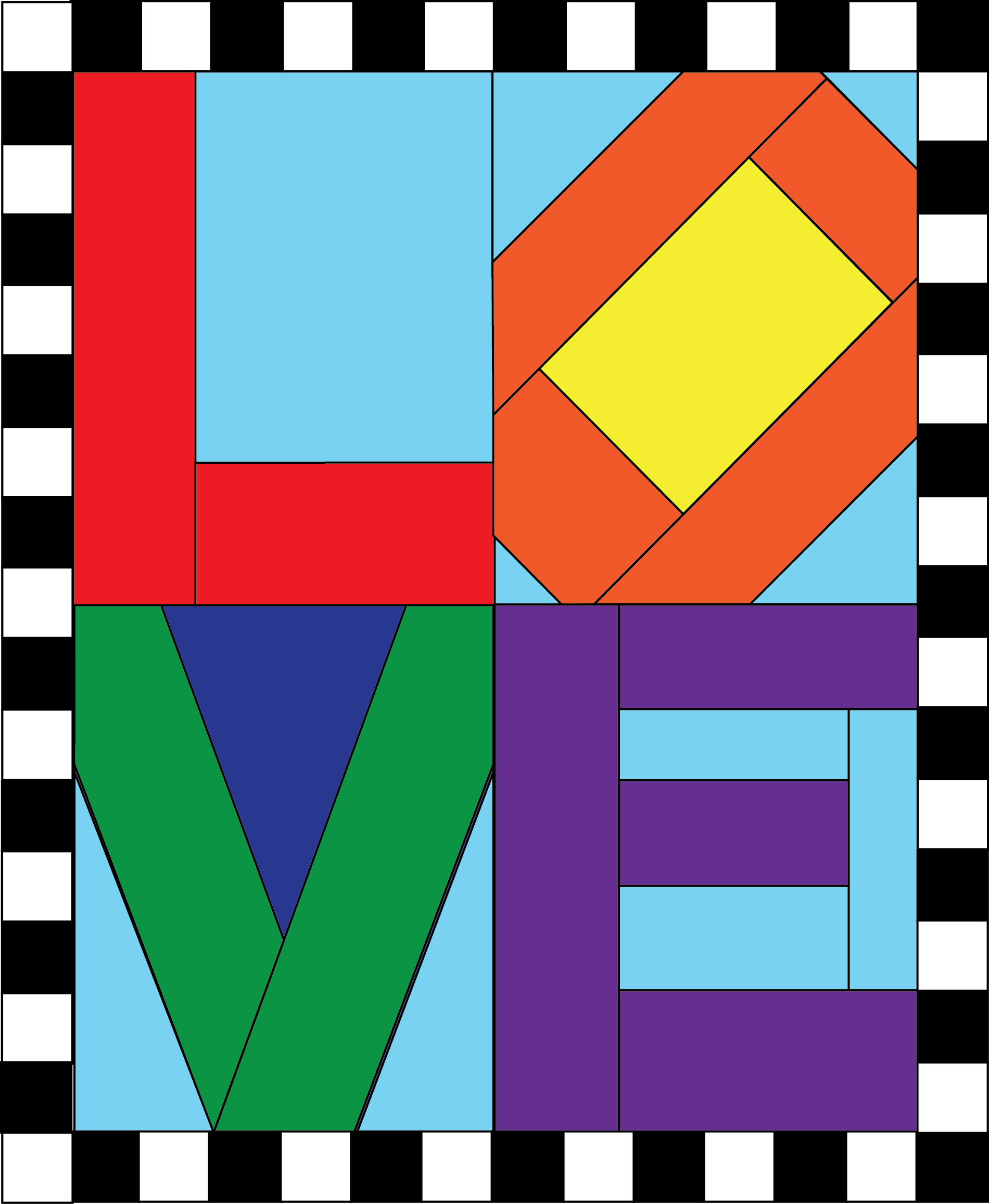 And then I found this heart as well:
So all of that made it worth making a new shop section! All of these patterns are free, so I hope you enjoy them!