I'm teaching at Fabric Depot in Portland, OR, again, this Sunday (April 12th) – I'd love it if you come play!
(BTW – Teresa Coates of Fabric Depot interviewed me for their blog – read it here)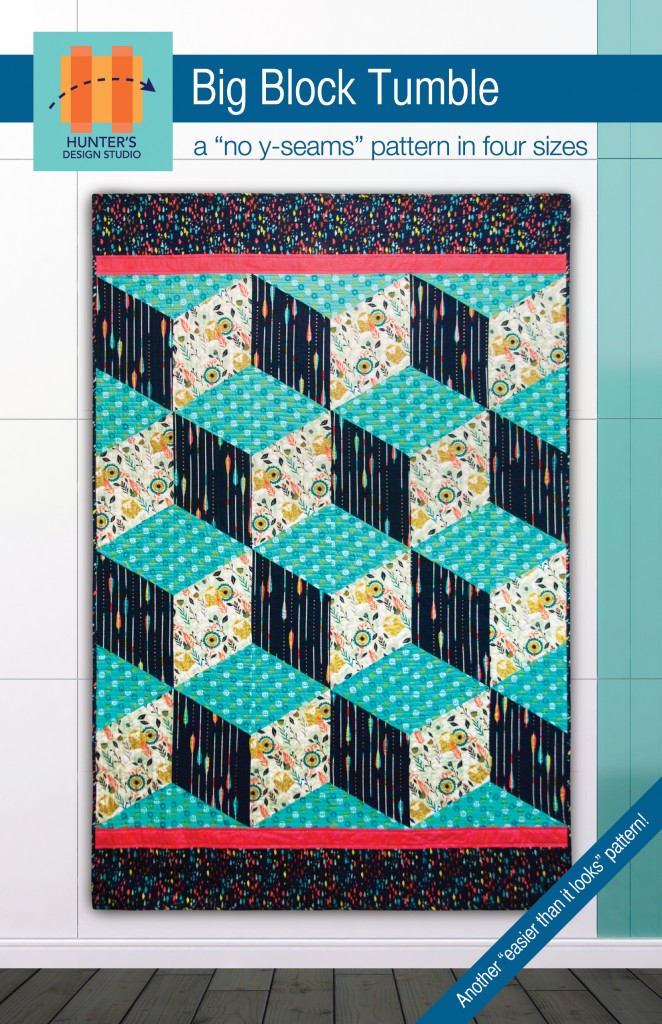 This time, we'll be working on Big Block Tumble. It's a delightfully fast and easy quilt to make, and needs only three fabrics in the main body (you can add more in the borders like the cover sample if you like).
You can sign up here: http://www.fabricdepot.com/big-block-tumble
Best of all, it has NO Y-SEAMS! It constructs in easy, forgiving strips. You'll probably have the body of the quilt top finished before you go home. And just so you know, I iron and rip for my students 🙂
Here are some other versions I've made:
It's a fun and versatile quilt, and a great one to make when you need a quick gift. I'd love to see you in class!
*******
BTW – Did you join my mailing list yet? Do it here. I'm dreaming up groovy exclusive stuff for you!