I'm tickled to share that one of my patterns is being featured in the current Keepsake Quilting Catalog – it's on the back page of the Spring issue! Thank you to all the friends who've forwarded pix to me.
Keepsake has paired the pattern with Catalina, a new floral line from Maywood Studio Fabrics.
This version of the quilt was made by two dear and talented friends – paper-piecing maven Cath Hall of Wombat Quilts made the top, and Nancy Stovall of Just Quilting here in PDX did the long arm honors.
The pattern uses both paper-piecing and easy straight seam piecing to get the job done. If you're not a fan of working within a collection, it's an excellent scrap/stash buster – I used prints, batiks, and hand-dyeds in my version for the cover: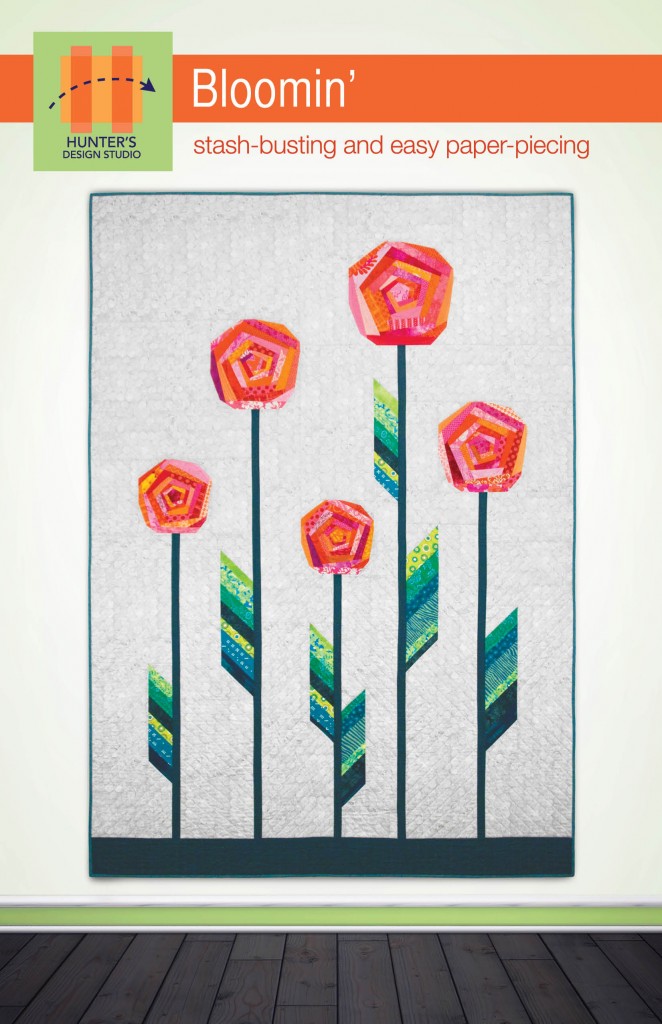 Yes, yes, I know… I used PINK. But you noticed the ORANGE in there too, yes? Of course!
Both the hard copy and PDFs are available in my store… just follow the shopping link above. Or get yours as a kit from Keepsake.
*******
BTW – Did you join my mailing list yet? Do it here. I'm dreaming up groovy exclusive stuff for you!